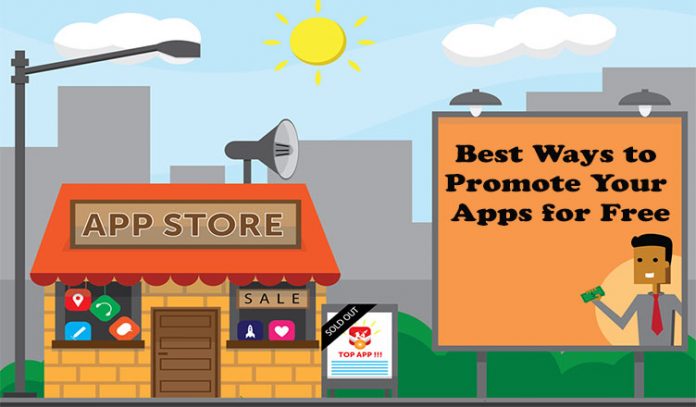 At present, almost all the software development companies are driven towards the pursuit of making a mobile app. Well, this trend has gained so much popularity that every business firm is now planning to have their mobile app. Both the Google Play Store and Apple App Store collectively have over 3 million apps listed in their store. And these two are the most popular app stores in the mobile market.
Thus, if you have already planned to create an application it will be good if you start searching for the Mobile application development company which would assist you in your project. But wait, getting your app developed is just the first step in this process, once you are through you have to start promoting it among the target audience. By marketing your app properly, you will be able to take your business to the global level. Making your app popular on the app store you will ultimately drive traffic to your app and result in final conversions.
You need to look out for an app development agency which offers an end-to-end solution that includes a solid application marketing strategy as well which, aids in optimising the application. In this article, you will come across some of the best ways that will surely help you increase your app's user base and downloads:
Develop a quality rich App
Yes, creating a stable & feature-rich app is the first and foremost step. To connect with your mobile audience it is crucial to load up your app with pretty good functionalities so that it can fetch you great users and downloads. A 'good app' means an application which, not only feature good layout and graphic but, also good subject matter. Thus, hire a mobile application developer who offers you a fresh and intuitive content as well which, can captivate the users to continue using it.
Stay Social
In this competitive marketplace, your app serves as a major marketing element for the business and thus it is important to make people aware of it. You can come up with a website, Facebook page, Twitter account or a Google+ page that will connect you with the right audience. Moreover, these pages will also assist you in developing a user community that will help you in later stages.
Join Community and Spread the word
The core idea behind this is to locate those communities and forums which might be interested in your app. Some of the places which you need to target:
1.Forums and Communities
2.Google Plus Communities
3.Facebook pages
4.Sub-reddits
5.Twitter hashtags
Tumblr blog and other potential platforms.
The main idea is to offer a unique experience to the users which is the key to let your app achieve ultimate success. Your app must have a problem-solving approach and a creativeness the helps it stand apart from the crowd of millions of apps available on the different app stores. Furthermore, you must deploy an effective marketing strategy that would make people aware of the app's availability.
It will be good if you seek the help of a super talented app developer who will assist you in getting through this whole process.