Carpe Diem with the launch of Google Duo, a new video calling app for Android and iOS users. According to the principal software engineer, Justin Uberti, the new Google App Duo is mobile-only and developed to be Web Real-Time Communication (WebRTC). It has taken away a plethora of hurdles behind video calling.
Duo has assured fewer dropped calls, and even supports handing off calls to and from Wi-Fi and cellular connections. It is easily available to download from Google Play and Apple's App Store for Android as well as Apple users respectively. It is great that you don't have to make a separate account, nor use a Google account for using Google Duo.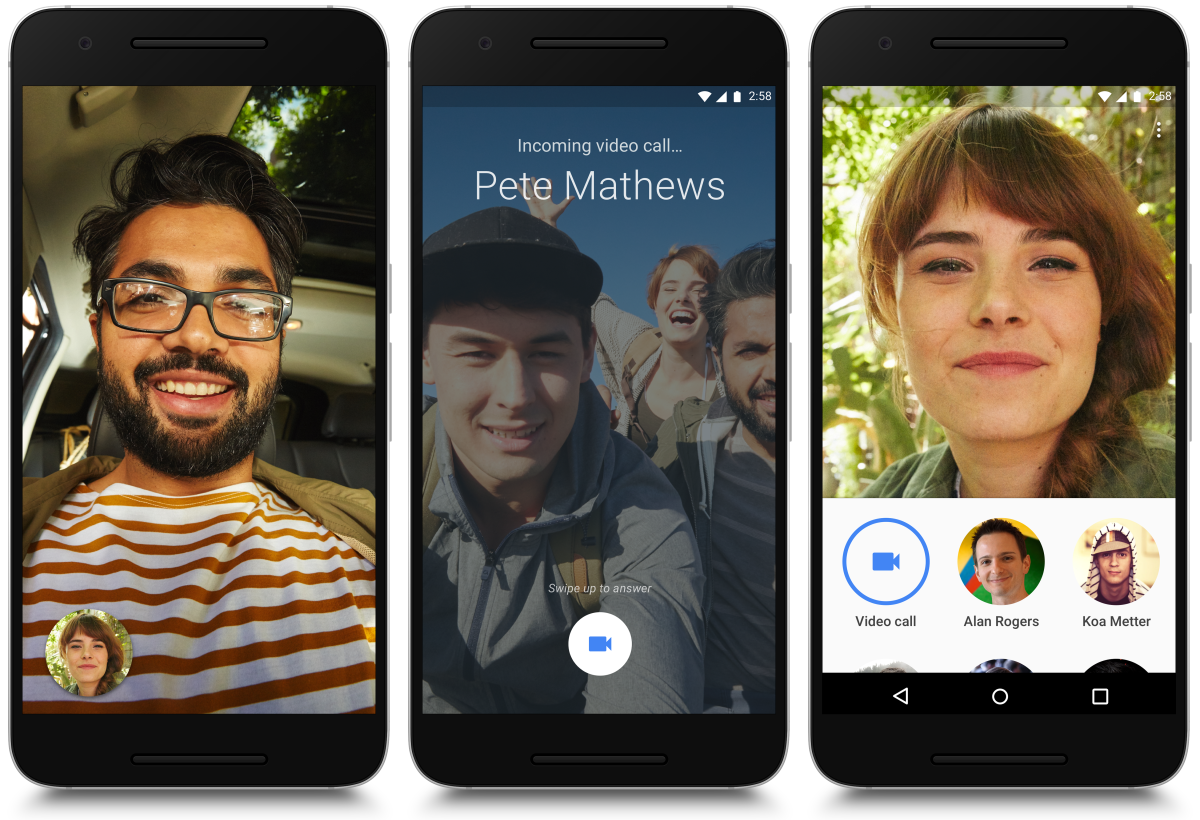 The application was unveiled at Google's I/O 2016 developer conference and was further available in private beta for a summer launch. It is a great opportunity for android app development newbies to know that Duo has been focused on mainly three areas. They are:
Simplicity
The new Google app Duo has been developed with the focus to make the calling experience as simple as possible. It is, for this reason, there is no need for the user to make a new account. It is also blessed with a new interface. It taps easily to make a call and answer anyone at ease. All in all, we can say everything is focused on getting you into a call as quickly as possible.
The best part is that, if a user navigates away from a call, the video will automatically stop. In short, if you can't see yourself, the person you're also calling can't see you.
Speed and reliability
Before the Google Duo development, the team at Google worked hard to understand different network topologies. They had spent hours to understand different network topologies, ensuring to degrade the call gracefully when packets drop.
A lot of emphases was given on handing off between the various networks. For instance, Duo tries to switch between Wi-Fi and cellular data automatically without dropping your call. Wow! It means the user can call either from home or in office premises and can stay connected even if get out of Wi-Fi range.
If the app doesn't have two connections simultaneously; it simply monitors to see if a better connection is available. Most of the time, the app prefer using Wi-Fi. The app switch to cellular if Wi-Fi degrades or gets out of range.
Making the app feel human
The last ultimate goal was to get the app out of the way. It focuses on the other person and connects with them. It is enriched with a great feature called Knock Knock. It helps the users to see a live video of your caller before you pick up. But it is important to note here that, Knock Knock only works for people in your contacts. For Android devices, the great app operates on the lock screen while on iPhone you have to be in the app to see the video preview.
I hope you liked the features of Google Duo explained here. It isn't going to replace your existing video app completely, but it can be a noteworthy contender in near future.