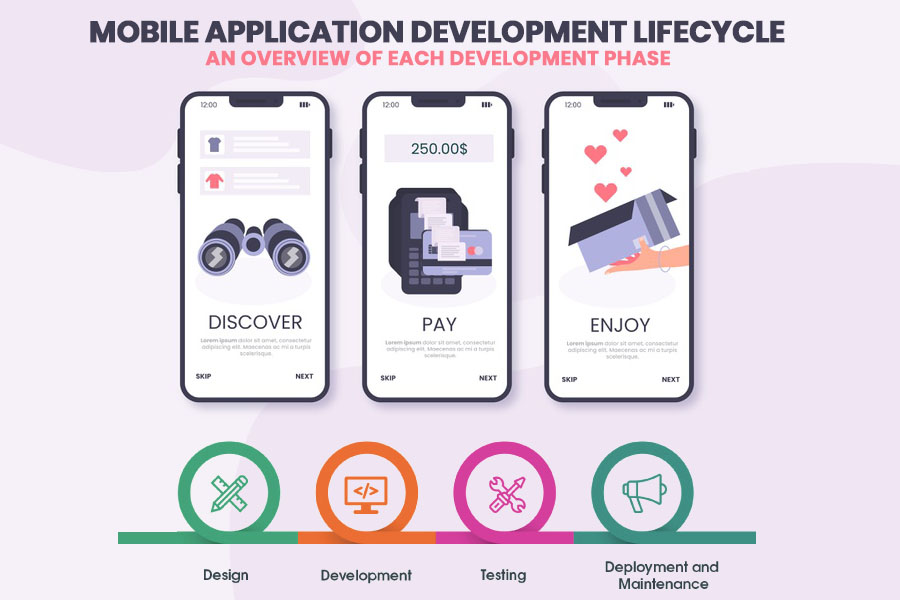 Regardless, whether you are a bootstrapper or a leading brand, you must always take an initiative to take your business to the next level.
Have you just woke up in the middle of the game and wondered "how can you make improvements in your business?"
Whether you are planning since long or just have this thought popped into your mind, the answer is surely about making an investment in the mobile application. And this is what brings you to this post.
However, you have come to the right place!
Being an expert in this industry and having experience of developing a diverse range of mobile applications for different businesses, I can assist you with the simplest and sorted mobile application development lifecycle.
When it comes to mobile app development, many businesses are in the dilemma that it is as easy as about choosing the app design, picking the right programing language, doing quick testing, submitting to the app store and it's done.
The forecast from the Hostingtribunal, consumer spent 90% of their mobile time on a mobile application. While a vast segment of the mobile data traffic is generated from the mobile application; therefore, it is essential to follow the entire lifecycle of mobile app development to lure the broad user base.
Yes, developing an application is indeed a hard task. Instead, sugarcoating the process, let's pour into the Mobile App Development Lifecycle.
The Typical Mobile App Development Lifecycle
Phase 1: Determine Your Business Goals
Instead of directly jumping to the development process, take a breath and ask yourself a few questions, including:
Why are you building a mobile application?
What are you trying to achieve through this app?
Is building this application beneficial for your business?
To whom you are trying to target through this app?
There is an endless list of questions that you may ask, but these are the fundamental questions that can help you define the basic structure of the app. Never build an app just for the sake of having an application, because there are already millions of applications flooded in the app stores, so make an app with intent. Try to build an app that your targeted audience likes to use.
You can Hire App Developer to develop a unique campaign around the new app before the development phase to create a buzz and hype of the app before and during the launch. However, keep in mind that campaign building should be done at the planning phase.
Phases 2: Wireframing and Prototyping of The App
Once you have planned your app, the next thing you need to focus on is the app design. During the design phase, you need to focus on two significant aspects of the app: User Interface (UI) and User Experience(UX).
User Interface means how your applications works, whereas UX is how users will feel while accessing the app. For developing the User Experience, the most straightforward approach you can adopt is Wireframing. It is a rough draft of the application that allows you to arrange the app in a way which makes sense for the end-user. The most attractive part about using this quick-and-dirty approach is that wireframe tools are incredibly flexible and more like sticky notes that allow you to customize the look and feel of the app according to your business goals.
If you considered hiring iOS App Development Company, you could quickly prototype the idea of the app into a practical model of how your app will work in reality.
Phase 3: Code The Application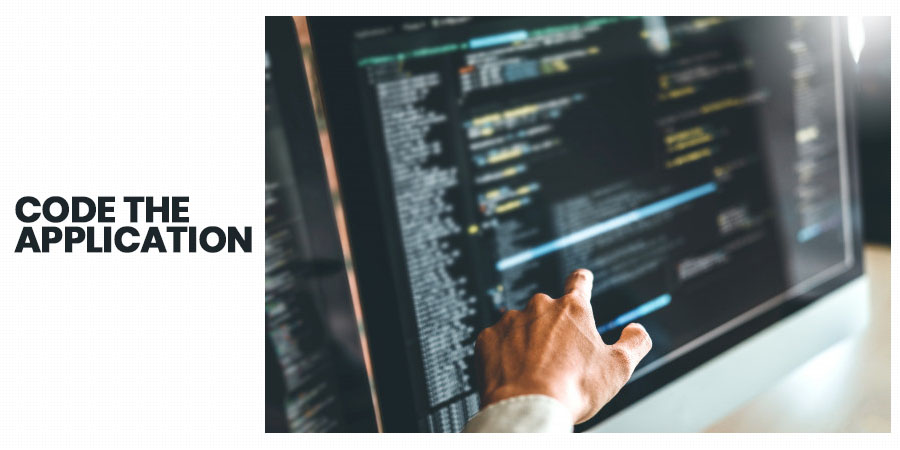 Coding is the most crucial part of the entire Android App Development company, as it involves all the technicalities and skills to add life to your app development idea. As you are going to enter the programming phase, make sure all the attention will be on coding to develop a bug-free app.
If you wish to get professional assistance, then iPhone App Developers are readily available out there in the market. As they are well-versed with all the technicalities and skills, therefore, they can help you develop an application that perfectly fulfils your business goals and enables you to reach your target audience.
Phase 4: Take a Test Drive
Of course, you are excited to launch your app, but never make a mistake to introduce it without testing!
Testing is one of the most integral phases of your app development lifecycle as it will not only allow you to sniff out the errors, but also a great way to test how smooth your app is to access.
There are certain things that you won't realize when you've been involved in the app development process at the early stage. However, with the help of various online app testing tools, you can quickly test the app and be able to locate the bugs from the user point of view. As testing allows you real-time feedback and analytics, so be sure to check your app for the multiple mobile OS compatibility.
Once you are confident that your app is bug-free and working correctly in all conditions, and you are satisfied with the app interface and appearance, it's time to introduce it to the app store finally.
Phase 5: Create a Buzz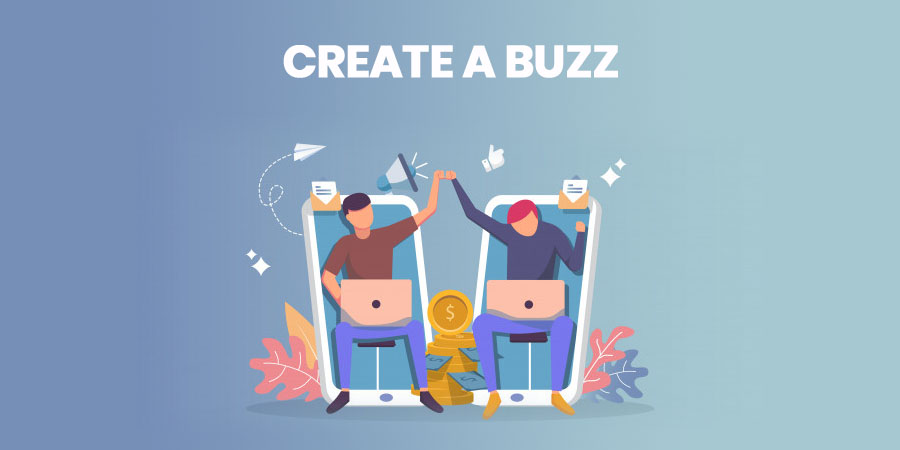 Before the official release of your application, create a climax of the app with write-ups or ad campaigns, so users will start showing interest in your app even before its launch.
As there are millions of applications already flooded in the app store, no one will realise if one more drop has been added in the ocean. There are multiple ways to promote your release, including emails, social media profiles, articles, blogs, and so on. The basic idea to do prior-branding is to make it familiarize to the users to achieve better rating and generate more download when the app is being launched.
So never hold your branding campaigns to the time your app is released, let your users get engaged with your app before it is going to market.
This is the perfect time to lure push notifications to announce the special pre-launch offers, so your users will be curious to open the app and feel free to get registered.
Phase 6: Get Ready To Launch The App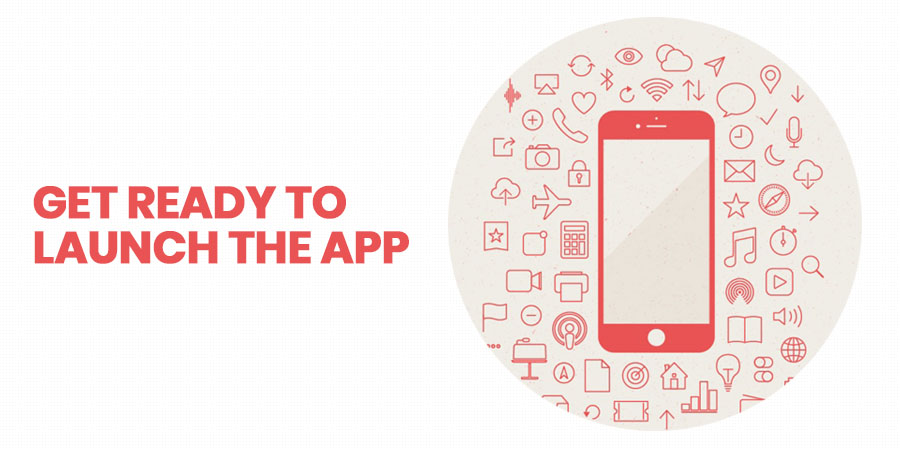 As your app is now conceptualized, prototypes, designed, built and tested, so fasten your seat belt to launch the application in the app store.
Before you launch the app, you should know the right place to launch it by keeping in mind your targeted audience group. Besides the two major app stores, including Google Play and Apple App store, there are a range of mobile applications that have been stored on multiple other platforms, including Amazon app store.
To make an informed decision to launch your app at the right platform, it is worthwhile to make in-depth research of the market and determine your audience. Further, keep in mind that applications will require continuous updates, so make sure you pick the platform where it is easy to update your app to deliver the best user experience.
Phase 7: Add The Feedback Section
Whether you are launching your first mobile app or just taking your brand to the next level with the higher version of the app, at times, even the experienced iPhone App Developer need assistance. Therefore, it is essential to have explicit feedback and opinion channels to understand the concerns of the users. Also, this will be highly useful for regular updates which ultimately help you retain your customers longer. Also, keep track of your comments and app analytics for your market goals to achieve success in the highly competitive app development market.
Ending Note
Hopefully, you enjoyed reading this guide to develop a mobile application for both iOS and Android play store. This blog has included general app development lifecycle phases that help you understand how the app is being developed and launched to the app stores.
Further to make your app feature-rich, you can get in touch with iOS Developer and enhance the functionality of the application. For more details, click here to check the portfolio and ask for real app development quotes.