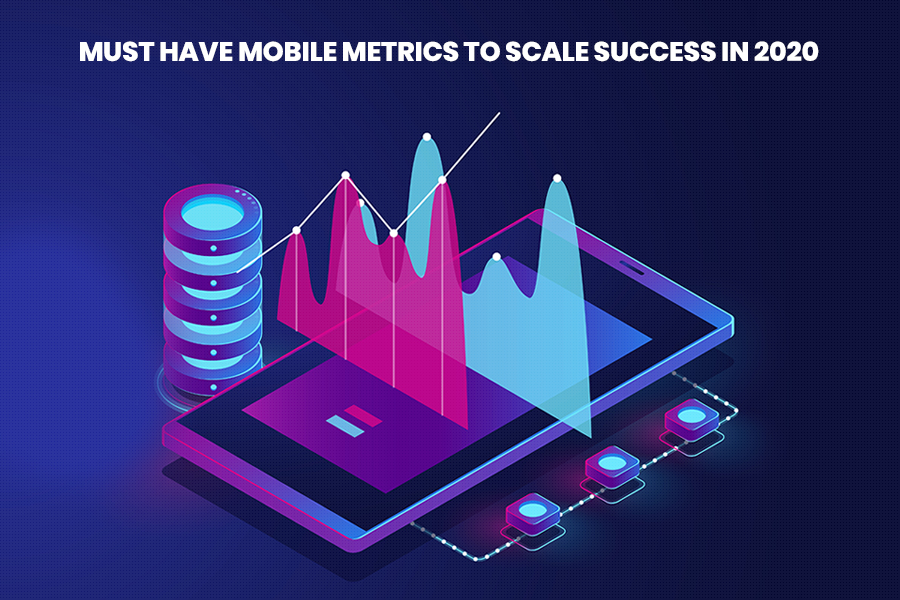 "What are the powerful mobile app metrics that I should be following?"
This question rings almost in every marketer's head.
There is a bottleneck competition amongst apps, with 9 out of 10 apps failing to monetise. Following the Gartner's report published in 2014, less than 0.01% of customer mobile apps are considered a financial success by the app development company.
Probably, the odds of success is 1 in 10,000.
Why, so low?
And, what can you do to fend your app from being one of the 9,999?
As of the first quarter of 2020, there are 2.56 million apps in the Google app play store and around 1.85 million apps available at the play store.
Imagine the competition!
Having an unparalleled product and the right mobile marketing strategies are not enough to make your app pour profits. While it doesn't assure your success, but it definitely provides a kick-off start to the digital demurs of making your app successful.
The App Marketers – like you – need to pay attention to app performance.
Keeping up pace with the app's performance and measuring it allows you to rely on a growth strategy that will lead to unmatchable successful heights. Therefore, knowing what to change and when to change is the cornerstone of the constant driving force of your app in the right direction.
As a part of mobile marketer, it is an unskippable key to maintain the relationship between you and your user. Understanding the right formulae and the critical mobile app metrics will help you in measuring the efforts you put in growing your app audience.
So, to be sure you keep track of the app metrics that actually matter, the leading iOS and Android app development company have worked to develop a handbook that will help you measure, track, and gauge all the essential app metrics at every stage of the app user lifecycle.
These consist of the following parameters:
User retention Metrics
User Acquisition Metrics
User Engagement Metrics
User Activation Metric
1. User Acquisition Metrics
So, for your app to outgrow the competition, you have to focus on and manage your acquisition channels. Measuring the acquisition will help you track which campaigns and channels (Paid vs Organic) result in a significant number of valuable users in the long run.
New Downloads: The total number of new downloads in a specific time frame (daily, weekly, or monthly)
Costing Per Installation (CPI): The cost per installation is the final cost rundown incurred by your business to accomplish a new user through paid advertisements. This metric
Cost per Install (CPI): Cost per install is the total cost incurred by your business to acquire a new user through paid advertisements. This metric takes only paid installs into consideration. Cost per install is a more specific metric for Customer Acquisition Cost and provides a lending hand in determining the vitality and dependability of your paid advertisement.
App Download Attribution: It's critical to attribute the download to its respective channel. You need to know where your users are coming from and streamline the one that constantly gets you more users. Collecting this data, a mobile marketer – one like you – will be able to optimize the Return On Investment (ROI) from the ad campaigns.
Therefore, hire Android App developer that will help you in tracking these metrics on a daily or monthly basis illuminating the success and the mileage of the marketing campaigns.
For instance, if spending $8,000 on Facebook campaign gets you 100 new downloads over five weeks, whereas the same spend on a Twitter campaign gets you 10X that in a smaller period. And, you will be able to make a more informed and data-backed decision the next time you will think of running an ad campaign.
Healthy Tip: Swap your website visitors into an app user by adding a "Download the App" click on your website. Opting this will drive the traffic from web directly to the app page and will definitely uphold the app downloads.
2. User Activation Metrics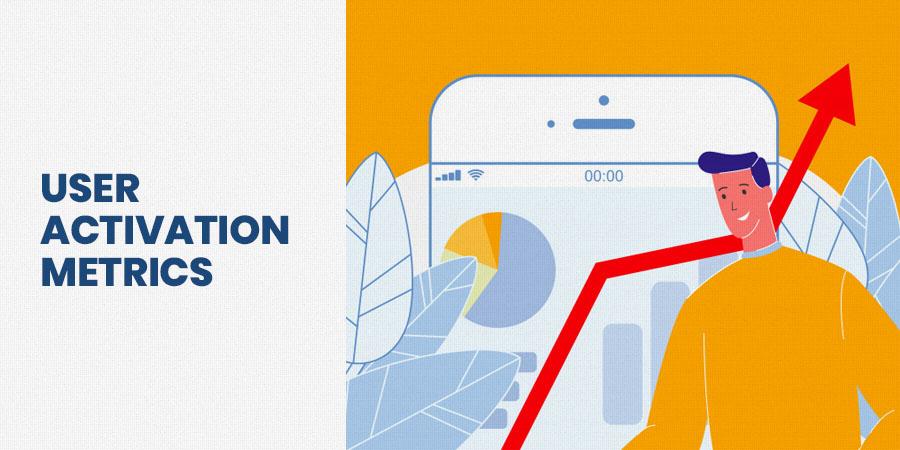 You have run numerous campaigns and got users to install your app and the user acquisition skyrocket your user base.
But what next?
Did they release it?
Do they use your app?
How will you be able to nudge a user to start with your app?
Jotting down the number of downloads is good to start, but it won't earn you behemoth benefits. "Activation" is other key metric for any app marketer. Undoubtedly, it's the most important pirate metric and tracking this metric will show the percentage of users who downloaded the app and actually release it.
While tracking the number of downloads is a good start, it won't earn you attributable profits. Activation is another key metric for any app marketer. It is the most important pirate metric and tracking this metric will indicate the percentage of users who downloaded the app and actually launched it.
● App Activation Rate
● App Download To Launch Rate
Download To Launch Rate = Total Number Of App Launch      X 100
Total Number Of App Downloads
For instance, let's say that your app has had 1000 downloads out of which 60% received app launches. Dividing 600 by 1000 would provide you with an activation rate of 60%. This rate can be even made better provided you follow these strategies:
Improvized user onboarding
Offering access to exclusive in-app content
Gamifying your activation process
Incentivising activation with promo codes
This is also the stage at which you are the first hurdle of your mobile marketing prowess is tested, i.e. looking for an exclusive buy-in from your users to send them to push notifications in the future.
A healthy Tip: Make Sure there is a streamlined user onboarding flow. Therefore, hire iPhone app developer or Android wizard to pay attention to the key features of your app during the user onboarding to improve the activation rates.
3. User Engagement Metric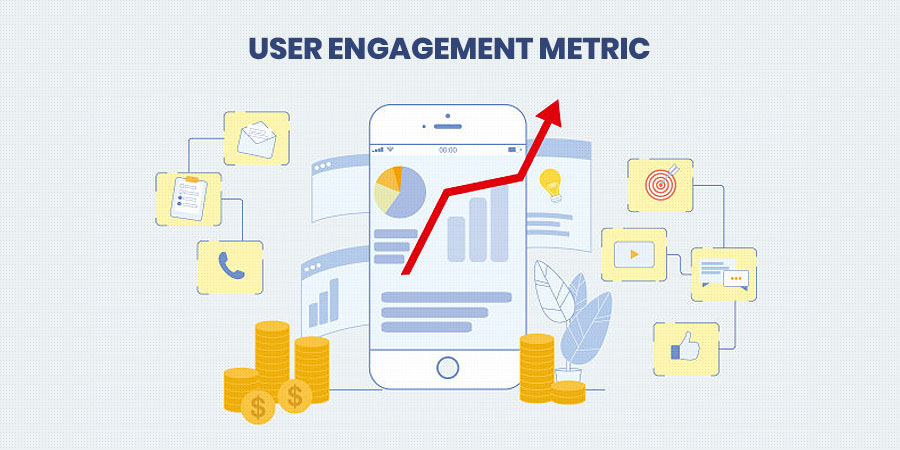 User engagement is done right when the user realises the actual value of the mobile app. Scaling the user engagement on the right metric will illuminate the true value of your app user achieves.
In simple words, if a user is responding and performing vital engagement actions then it indicates a good user engagement.
Daily Active Users (DAU), Weekly Active Users (WAU), Monthly Active Users (MAU)
As you know, DAU is the percentage of users who take part in a specific action within your app. Gauging the success of your mobile app is one of the essential key aspects of your app's growth metric.
Precisely talking, it's not about the daily users, it's about the number of frequent active users who create value to your business day in and day out. So, to define accurately use this metric and understand how your user experiences the app.
Now, amid collecting knowledge, it's indispensable to not know-how about evaluating each term. Have a look!
DAU = No. Of Daily App Sessions
No. Of daily Unique Users
WAU= No. Of Weekly App Sessions
No. Of weekly Unique Users
MAU= No. Of Monthly App Sessions
No. Of Monthly Unique Sessions
"DAU and MAU are inter-related to app stickiness and are considered to be crucial metrics for your app's long-term growth."
● App Stickiness
Hopefully, you are new to this term. So, before we jump to the conclusion part, let's have an understanding of what app stickiness actually means.
Stickiness in mobile app marketing prospects means how memorable, intuitive, alluring, and useable the app is for any user. It provides you with the total number of users or the appropriate percentage of users who are returning to your app month after month, thus increasing manifold your client retention rate.
Now, the time comes to learn how to evaluate app stickiness.
App Stickiness = DAU (Daily Active Users)
MAU (Monthly Active Users)
Understanding the user experience within the app and uncovering what excites users to come back again and again and use your app to ensure an increase in app adherence over time.
Therefore, tracking app engagement metrics will help you determine whether your users are performing key activities within your app, and the cycle of these activities.
will help you determine whether your users are performing key activities within your app, and the cycle of these activities.
So, it's advised to partner with the trusted iOS and Android app development company to make this a reality for your app undeniable success.
● App Session Length
Session length is the total time between an app launch and completion by a user. It shows how long a user spent within your app. Session length is the entire time between the app launch and end by a user. Moreover, it indicates how long a user spent within your app.
So, to gauge how often a user launches your app and how long a user dive deep is needed to track daily and monthly app sessions for every active user.
● App Click-Through Rate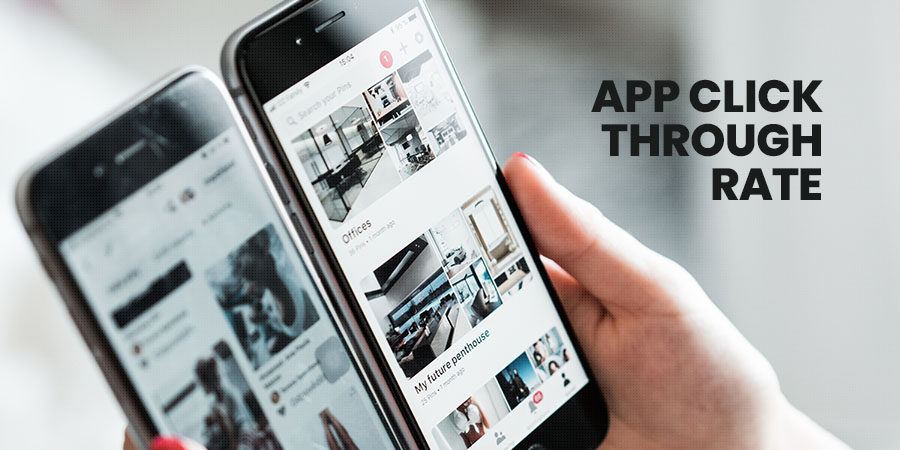 CTR is a decisive parameter in the metric when you engage through push notifications, in-app messages, ad campaigns, emails. Measuring this will shed light on the impact of the engagement channel that is most-effective.
Utilizing this data, as a mobile marketer, you can understand why a specific engagement channel doesn't jell well and improve the CTR od the channels that actually lag behind.
The trusted and leading Android, and iPhone app development company pay heavy focus on Mobile A/B testing, and multivariate testing will help you hit upon high-conversion subject lines, creatives, emojis, and CTAs, message content for relevant campaigns across each channel.   
All of this requires to take into account your user's historical interaction with your app across multiple channels of engagement. Higher your CTRs, more the chances of eventual conversions.
Finally, A Healthy Tip: Send timely and frequent product updates with enhanced features and brands new content to keep your users engaged.
4. User Retention Rate
User retention has turned to be the north star metric for data-driven marketers. Even, as per according to the Gartner, 80% of your potential prospects will come from just 20% of your present users. Also, for every user, you need to retain your profit bar by a minimum of 1%.
As a matter of fact, increasing user retention by a minimum of 5% can upsurge anywhere between 25% and 95%. While building the product is a significant focal point for most of the startups, having a strong customer success team is yet another unskippable key area to focus—the average app losses 77% of its daily active users within the first three days after installation.
So, to maximize alongside to hire iPhone app developer to optimise the outcome of user retention efforts. Firstly, you need to understand which retention metric to track and how to measure them rightly.
And, once you have established them, you can start to put them to work for lasting and profitable results.
● App Churn Rate
Churn rate is an important aspect of client retention. Churn rate is the number of users who have uninstalled your app or stopped using your app at any specifically given time-period.
● Customer Lifetime Value (CLTV)
The next comes, CLTV. It's one of the most crucial retention metrics to pace up the actual monetary value of the customer that you should have gained. This provides a lending hand in creating an effective loyalty program to find how much you should spend to retain your most valuable clients.
● App Retention Rate
Tracking and measuring retention rate over a tenure of 1, 7 or months period helps in determining the app's longevity in the market. As you know, retention rates give you a birds-eye on the view on what's going and what needs changes. As it' a continuous process that starts after any significant changes in your app to reflect transformations in user retention.
Again, A Healthy Tip: Shed attention on the abandoned cart users. A simple reminder with a push notification within the 24 hours of cart abandonment eventually upholds the conversion rates by 29%.
In The Last…  
All that counts is becoming a mobile marketing ninja expertise to be able to track and measure these essential key mobile app metric at different app user lifestyle stages. Even Revenue is the most important metric when it comes to starting a business.
So, for this, you need a reliable digital partner, and nothing is more right fit than Appsted. To keep it constant through behemoth digital waves, and attract new customer, retain the golden clients, hire mobile app developers from Appsted and experience an unforgettable digital development.