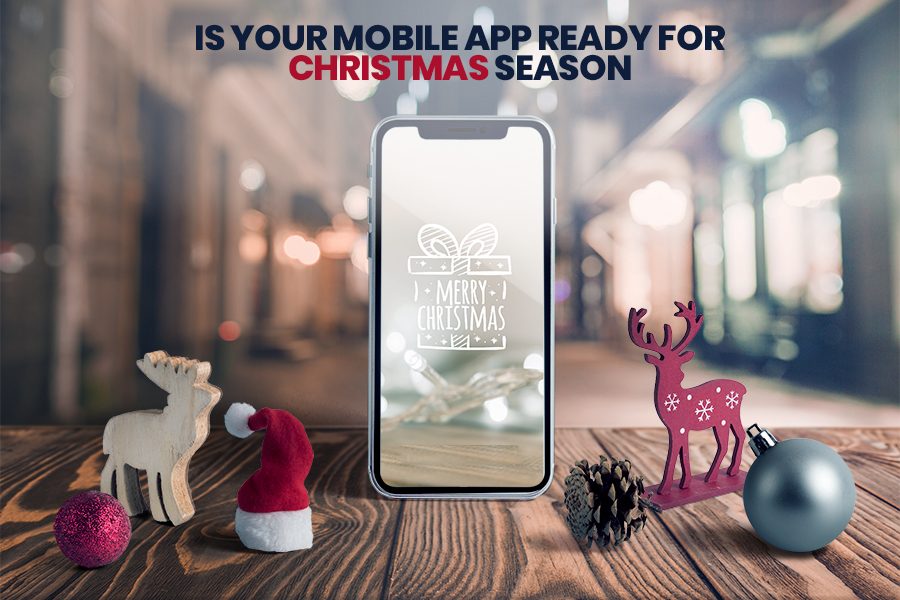 As Christmas countdown are begun, it's the right time to start planning your business' winter holiday strategy and prepare your mobile application to meet the latest demand of the lively customers. Giving the right feel and look to your mobile app at this particular time of the year, can help you attract more visitors, increase user engagement and generate better business leads.
I know, preparing your mobile app for holidays is not just about waving the magic wound in the air. So how will you give your mobile app a holiday makeover?
Let's start with something simple, effective and useful tricks to add holiday flair to your mobile app. You can quickly makeover the app by merely redesigning your app's main screen and put the one specifically designed for the holidays.
Before jumping on the tips, let's understand why it is essential to prepare your mobile app for Christmas?
In many countries, Christmas means the most significant shopping time! Gone are those days when mobile applications are just meant for paying bills, playing games or posting on social media. Instead, zillions of users access mobile apps for various purpose. So neglecting to get the latest version of an app can put you and your business in danger. The longer you avoid updating your app, the more risk you may be in.
Also, just think about the fact, when most of the mobile apps are ready to add a perfect festive flair in your shopping, why do users prefer to tap on your app.
Now the central question is, how can you prepare your app for the Christmas?
9 Tips To Ready Your Business Apps For The Holiday Season
1. Redesign Your App With Christmas Theme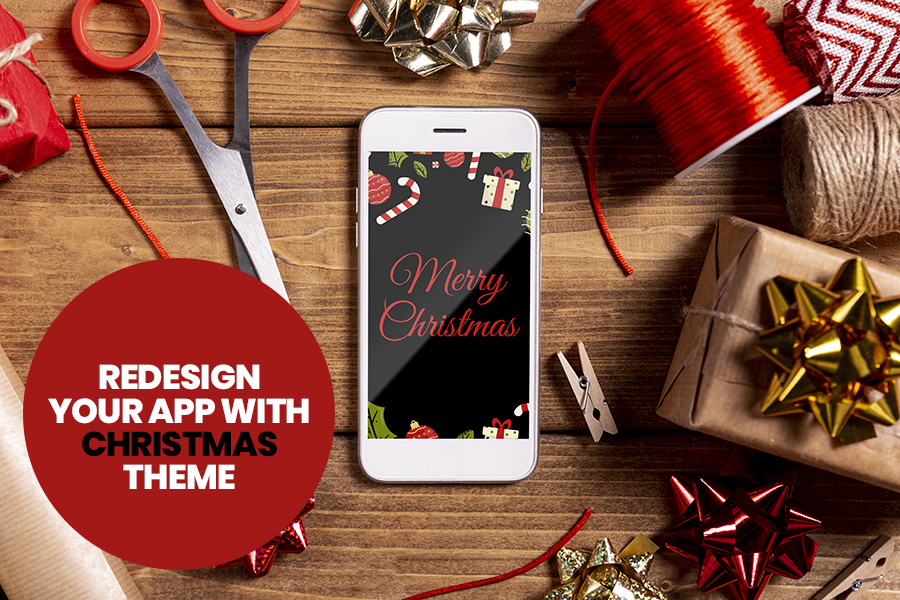 This is the time of the year when every corner is shining bright with the holiday decoration, and your mobile app is no exception.
Add some festive elements in your mobile app design to make it a part of this celebration and attract more users. Give the mobile application design a festive change with creative use of app theme, colours, designs or put some animated effects as well.
No matter whether you are using these elements for redesigning your app or just to highlight the offers or discounts you have for users. Keep in mind, all these festive elements in your app will attract buyers and enhance user engagement.
2. Optimize For Seamless Shopping Experience
While making your mobile app ready for Christmas, it does not only mean to attract users but also to provide a hassle-free shopping experience to them. Therefore, it is important to optimize application performance and ensure each element of your app is functioning smoothly throughout the holidays.
While optimizing the functioning of your application, make sure it loads quickly and run smoothly throughout the festive season. Also, make sure that your offers and discounts are clearly visible and accessible for the users.
Don't make it too complicated or fancy that users may lose their interest while navigating the offers and discounts in your mobile app. As it is a critical phase of your application, though you can consider Mobile App Development services.
3. Send Push Notifications
Now, let's make some serious talk! Push notifications is a double edge sword for your business. It can either make or break your business, so leverage this feature carefully.
While it is true that push notification can help you get connected with the potential customers but bombarding users with notifications can quickly put your name in the spam. So be careful!
Hire Android App Developer that can help you prepare some good content to engage users and take them to shop. Also, they can even send them coupon codes via push notifications in a sophisticated way, which they delighted to use when shopping within the application.
4. Get Ready You App For Android and iOS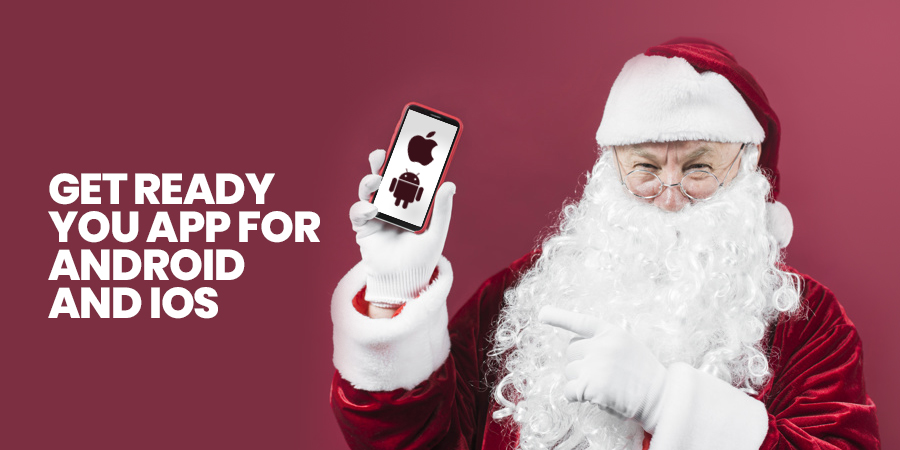 You may be a fan of iOS, but that doesn't mean that your customer base is only an iOS user. Indeed, while many developers prefer working with XCode, but Android's platform is continually improving. While Android app development standards are lower than any the iOS, but if you want to maximize your Christmas sale, then it is always essential to make your application ready to function in both iOS and Android environments.
5. Localize Your App
According to a survey, there are millions of apps being tried and tested over the Christmas period!
There are a lot of potential buyers who speak different languages. Latin America, Europe, and Ireland are the among regions with the highest sales over Christmas. So localization is highly vital for your business!
Here localization is not only mean to translate the language of your application. You will need to localize the content and ensure that your app is tailored to regional audiences, cultures and traditions.
The right app localization will significantly boost your Christmas sales. To make sure that the app uses the correct app translation, you can hire Android Application Development company, who will research the market thoroughly before launching an app in a different country. If customers can't identify your app or don't find it useful, it will be quickly delighted by the users.
6. Add Some Exciting Features To Your Application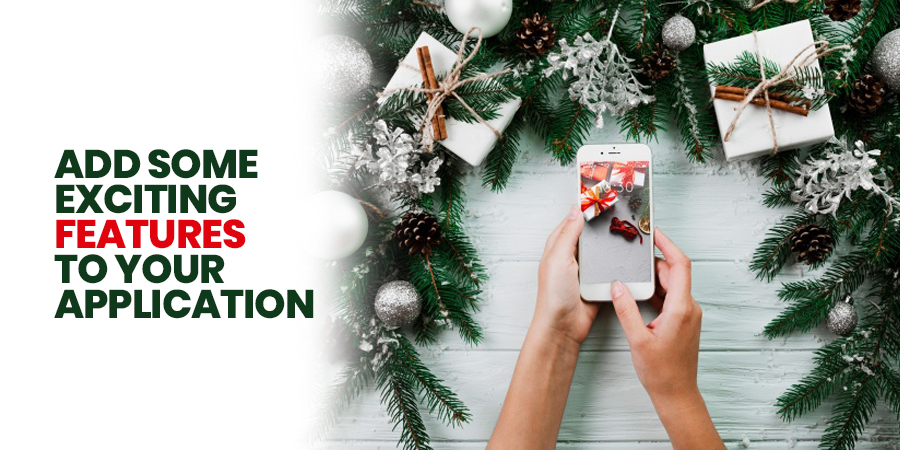 If you are waiting for the right time to announce your latest updates in your app, then Christmas is the perfect time to implement them. While millions of users are going to tap on your application, make sure your mobile app has some unique features to hold their interest and keep them engaged longer.
With new, advanced features, you'll have a higher chance of getting noticed. So make sure your application is well designed and ready to deliver the excellent user experience. If your icons are blurry or lack localization, then it won't be able to secure a space in the user's phone.
As payment methods are crucial in your app, so you'll need to keep things as simple as possible. There are multiple payment options that you can consider integrating it such as Apple Pay, Google Wallet and PayPal and more to make your purchase process more accessible and hassle-free.
7. Offer Something Free
As this is the Christmas time so celebrate it in a different style with your customers. Everywhere you look, this holiday is all about giving gifts to everyone. No No, here it doesn't meet to offer products for free, but you can pull some rewards out of your sack. People may be spending some more than usual this month, but they'll be delighted to get something free on their shopping.
For this, you don't have to invest so much. You can try something like a free trial, free credits or offer a gift card for the next purchase. Your small gestures can leave a big impact on your customers and encourage them to come again in the same place for their shopping.
8. Keep Your Eyes On Calendar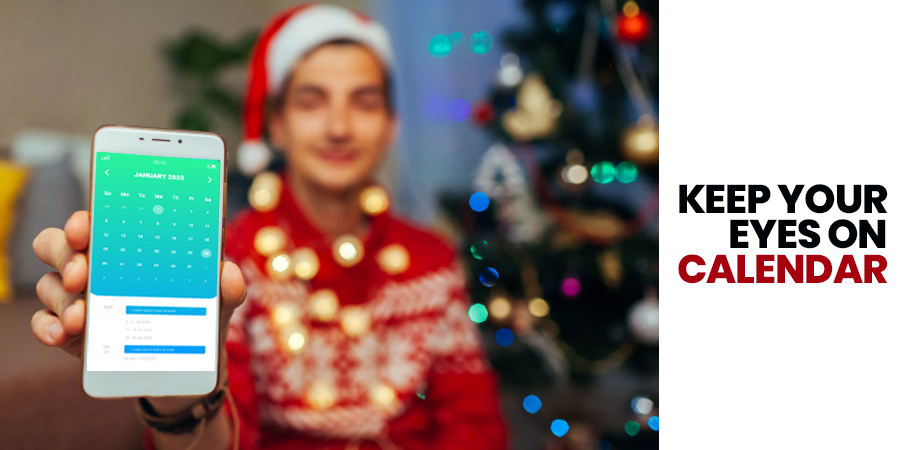 To avoid the last-minute mess or blunder, try to plan everything in advance and get started with the app right away. You need to have all the updates ready in time because if you are planning to make changes in your mobile app during the peak time, it can be a disappointing experience for you.
During holidays, neither iPhone Developer work nor people do experiments during the high time of the season. If you want your app to rock this Christmas, you will need to plan everything well in advance and implement it in a real-time.
9. Run Some Contest For Visitors
The biggest trick to bring a boom in download and convert in your mobile app, is to run content for visitors. That can be anything from running content to quizzes or share creative ideas. This is an exciting way to keep existing users back and forth again and again on the app.
You can promote the content on the social page to get new visitors as well on your mobile app. iOS Development Companies can help you upgrade your app in a hassle-free manner and ensure all the games will run smoothly.
Ending Note
Designing and developing an app with the help of Mobile App Development company is simple, but when it comes to preparing it for the holiday season, things will not be as simple as it may seem to you. If you want your app to rock this Christmas, make sure it has all the features, designs, offers, and elements that can seek the attention of the users and bring a great boom in the app download.
Preparing your app for the Christmas seems to a difficult task as there are a lot of things that you need to integrate with an app, from theme customization to adding new features to promoting it on a right platform. With the help of this post, you can easily understand why and how you can prepare your mobile app for Christmas.