Today is the time when technology is evolving and changing very fast. Each year we see some new trends coming to the market. This is also true for mobile app development industry especially iOS App development market. Hence it is very important and necessary for iOS app developers to stay updated with the current trends. It is hardly one month when Apple launched its new operating system iOS 12 with lots of improvements in its existing features and functionality. This makes it more important to know the top iOS app development trends for 2018. The iOS app developers should note that Apple is very strict about the app updates, changes and its guidelines to be followed by the app developers. If these things are not done and understood properly then it can become difficult for you to release your app on the Apple App Store. Right now there are about 2.2 million iOS apps in the App Store as of 2018.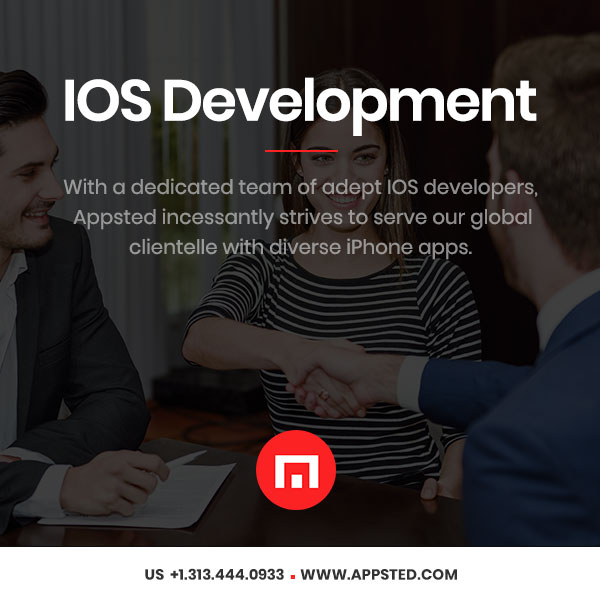 Trends in iOS application development keep on changing each year and it has a great impact on the business of any organization. When it comes to monetizing of the app, people and businesses trust iOS apps over Android apps.  iOS apps excel in technology and also offer better security than Android apps. Let's discuss now the top trends in iOS app development.
Usage of Swift 4 in iOS App Development
Swift is a programming language developed by Apple that offers support to the iOS and Linux operating system and you can use Swift 4, the latest version to develop any kind of powerful iOS apps. If you are an iOS App Developer, then you must be aware of the benefits of Swift in iOS app development. Swift is easy to learn and is known for its scalability and robust security. It makes the development of apps much simpler and also it doesn't consume more memory of a device. Therefore, in 2018 and beyond more and more iOS app developers will start using Swift for the secure and fast iOS app development.
Advancement in Artificial Intelligence (AI) and Siri
Apple launched Siri, its personal assistant first time in 2011. Since then it has evolved a lot and gained huge popularity worldwide.  Siri has brought a major boost in Artificial Intelligence (AI) and contextual learning as it understands what people are searching and speaking and help them to find answers to their important questions in more fast and effective way. It also offers a GPS pin which has many benefits. Hence, you can understand easily why Siri has become so much popular and will remain in the top of the list in years to come.
More Applications of Core Machine Learning Technology
One of the important trend to take note by iOS app developers is Core Machine Learning or Core ML technology. It is actually a machine learning framework launched by Apple and has been highly useful and effective for tasks related to Camera, QuickType and Siri. Now using Core ML, the developers need to add few lines of code to enhance the security of the app and enrich its features. It is also useful in face detection, understanding the language and developing AI based gaming applications.
Augmented Reality (AR) and ArKit
Since last few years Augmented Reality has become very important for the iOS app developers and with Apple unveiling iOS 12, the focus has shifted to ARKit also. If you want to know what is the purpose of releasing the ARKit then you can find its answer by knowing that it mainly helps in developing 3D and virtual reality based mobile applications which have become quite popular these days. ARKit is also getting support from Amazon. Also many other business organizations are showing keen interest in using ARKit. Thus 2018 and coming years will be key for AR and VR apps.
Conclusion
We have just discussed the top trends in iOS app development for 2018 and beyond. There is no doubt that the iOS application development industry is going through one of the most important time which is quite evident from its updates and new releases in iOS 12 last month. Hence, it is quite important for the iOS app developers to remain updated with latest trends in this industry. It is also important to update your iOS apps which you are using in your mobiles from time to time for best performance as Apple keep on updating its iOS platform.