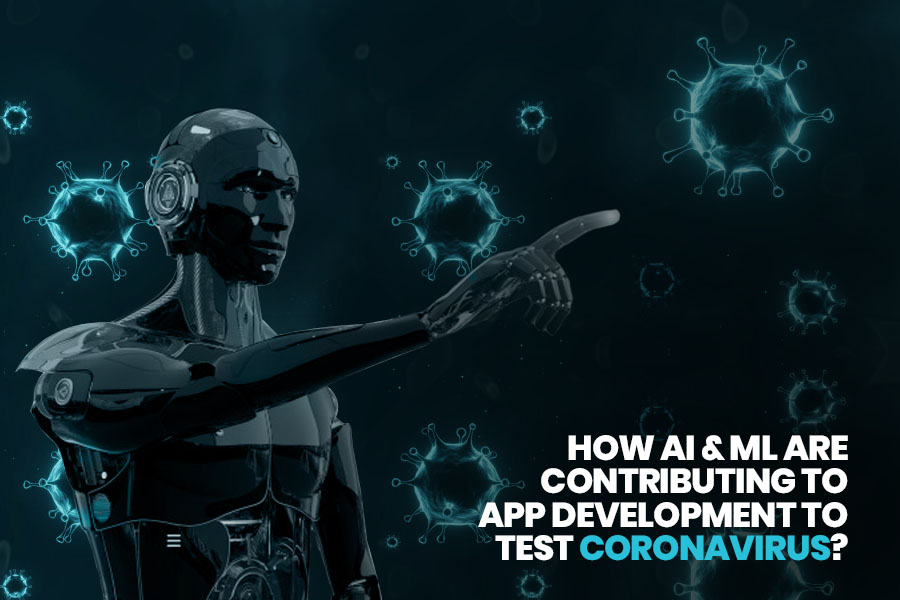 The coronavirus or Covid 19 has taken to the world with a storm. With 10,447 deaths and number is still increasing, this virus has negatively impacted the quality of life and economy as well. Many pharmaceutical companies and scientists all across the globe are looking for any potent drug to kill this notorious virus.
But, do you know Artificial Intelligence, Data Science & Technology can also be used to fight this pandemic? Yes! In this blog post, we'll try to look at all the aspects of the latest technologies that will impact the treatment of Covid 19. So, let's begin!
Since the first coronavirus (COVID-19) report in Wuhan City, China, the virus has been distributed to at least 130+ other countries and recently WHO has termed it Pandemic. When China started responding and reacting to this deadly virus, it relied on a strong technology sector, notably data science, artificial intelligence (AI), and other latest technology in order to detect and combat this epidemic.
Technology giants in China including Baidu, Alibaba, Huawei, and many others accelerated the health initiatives of their companies. As a result of this, technology startups are fully integrating with academics, physicians, and government agencies all across the globe to revive technology as the virus continues to spread in several other countries. Have a quick look at the top 10 methods that are used for data science, artificial intelligence, and other latest technology to control and manage COVID-19 spread.
1. Artificial Intelligence helps in precisely diagnosing the Coronavirus symptoms
Infervision– an artificial intelligence company– has launched an artificial intelligence based solution for coronavirus detection that helps the front-line workers to monitor and detect the disease precisely and in minimum time. In addition to this, various imaging departments in the healthcare facilities are taxed with the increased workload caused by this notorious virus. This solution also advances the speed of the CT scan. Alibaba– Chinese e-commerce company– has also successfully created an AI-based diagnosis system which claims to be 96% accurate at diagnosing this virus.
2. AI helps in identifying, forecasting and tracking coronavirus outbreaks
The better we can identify & track this virus, the better we can fight it and prevent people from it. By examining social media platforms, news reports, & government documents, artificial intelligence can learn to discover an outbreak. In addition to this, monitoring infectious disease risks with artificial intelligence is exactly the service of the Canadian company BlueDot. In fact, the company AI system warned the threat several days before the WHO or Centers for Disease Control and Prevention issued its public warnings.
3. Drones are being used to deliver medical supplies
The safest way to get complete medical supplies– where you require them throughout the virus outbreak– is to deliver these with drones. Furthermore, Terra Drone uses its unmanned aerial vehicles so as to transport various quarantine materials and medical samples with minimal risk between the People's Hospital and the Xinchang County CDC. In addition to this, drones are used to protect public places and track non-compliance with thermal imaging mandates and quarantine.
4. AI-based Robots deliver supplies and perform other crucial tasks
Robots are not responsive to the coronavirus, therefore, they are deployed to perform a plethora of tasks, such as sterilizing, cleaning, and food & medicine delivery in order to reduce the amount of human contact. For example, UVD robots designed by Blue Ocean Robotics use UV light to kill viruses as well as bacteria independently. In addition to this, In China Pudu Technology has deployed its own robots, which are commonly used in the catering industry, in more than 40 hospitals across the country. There are many Mobile App development company creating smart software applications to run the drones.
5. Technologies helping in developing effective drugs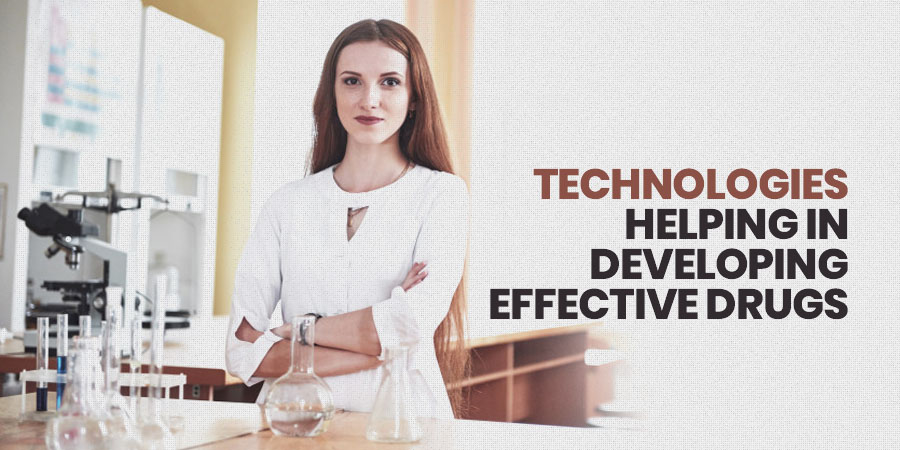 The DeepMind section of Google has used the latest artificial intelligence algorithms and computing power to recognize proteins that can make up the coronavirus and to publish results to help others realize treatments. Also, BenevolentAI uses artificial intelligence systems in order to create medicines that can fight the world's toughest and detrimental diseases and now helps support efforts to treat Covid 19, the first time the company has also focused on developing products for the infectious diseases. Within a few weeks of an outbreak, they use their predictive capabilities in order to suggest existing medications that may be beneficial.
6. Technologies are helping in processing healthcare claims
These are not only clinical operations and healthcare systems of the countries are being affected but also administrative and business divisions that deal with an increasing number of patients. The Blockchain platform offered by Ant Financial assists in speeding up claims processing and lessens the number of interactions between hospital staff and patients.
7. Israel is working on advanced fabrics that offer proper protection
There are many companies like the Israeli startup company, Sonovia, which is hoping to arm health systems and others with face masks produced from their anti-bacterial and antiviral fabric that rely on nano-oxide molecules.
8. AI and Big data are being used to identify infected or non-compliance individuals
While it is a controversial use of artificial intelligence and technology, China's advanced monitoring system has used a temperature detection program and face recognition technology in SenseTime to recognize people who may have a fever and are more prone to be contaminated with the coronavirus.
An alike technique to "smart helmets" that Sichuan provincial officials use to recognize people with a high fever. In addition to this, the Chinese government has also produced a monitoring system that is known as Health Law that uses big data in order to precisely determine and assess each person's risks based on their travel history to other countries, the potential exposure to people carrying the virus, and how long they spent at the hotspots of the virus.
The color code is assigned to citizens (yellow, red, or green), which they can easily access through the popular Alipay and WeChat apps in order to indicate whether they should be isolated or allowed in public.
9. AI-based Chatbots are being used to share crucial information
Tencent runs WeChat, and people can easily access free online health counseling services within the app. In addition to this, Chatbots have also been necessary communication tools for various service providers in the tourism and travel domain in order to keep travelers up-to-date and introduce them with the latest travel procedures. If you are also planning to have a chatbot to share healthcare information, you can hire mobile app developer.
10. Supercomputers are also working for creating a vaccine for the coronavirus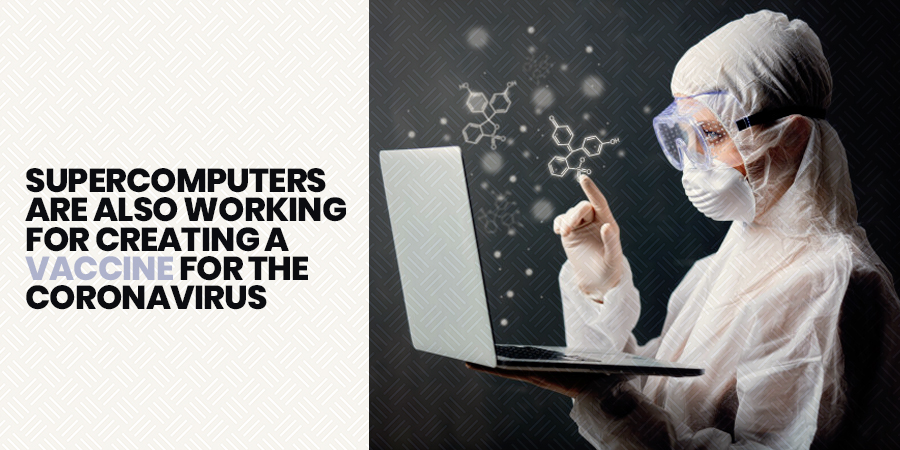 The researchers are using supercomputing and cloud computing resources of many major technology companies such as DiDi, Tencent, and Huawei in order to accelerate the development of a virus vaccine for effective treatment. The speed of these methods in order to execute model solutions and calculations is much faster than standard computer processing.
Let's Wrap Up
No doubt, the world is going through a critical phase due to the Cronavirus outbreak. But, at the same time, we are using technologies to tackle the situation effectively. Various app development company across the globe are also working on creating smart apps to provide reliable information about the pandemic. We hope the situation gets normal soon.