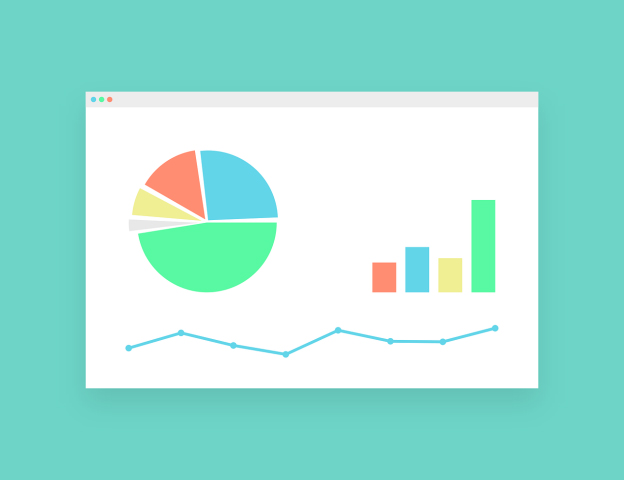 Nowadays, every business needs an app to thrive in the dense and dynamic marketplace. It serves the purpose of marketing as you can reach out to potential customers, giving them a relevant exposure to your brand. The present era carries abrupt technological advancements. Not only that but people are also willing to adapt at a rapid pace. And another feature that defines the market today is an intense level of competition that exists within all fields. Numerous mobile apps are added to the iOS and Playstore charts each day where each strives hard to stay on top of the grid. In such circumstances, it is vital for a business to design an app that sets apart from the others in the industry.
The app stores are filled up with apt, high-powered and user-friendly applications. These contain games, social network platforms, and e-commerce agencies. Among these, there are numerous examples of applications that are launched but cannot sustain within the stores due to development flaws. Businesses need to understand that each app is different, and the development process keeps evolving. The difference between longterm winners and losers is that winners accept the evolving nature of the industry. They know very well that creating a great software/app is equally integral for the business as developing an efficient product/service. As the rule of surviving in this industry goes, each company must figure out their target population, assess the needs of their customers, analyze how competitors are operating in the same field and design a solid marketing plan. Mobile apps have turned out to be a necessity for all businesses, and industry leaders are capitalizing on three core trends to stay ahead of their competitors:
Transitioning from basic applications to extraordinary mobile experiences
Evolving from simple functions to data-driven apps that upgrade regularly
Shifting from one-the off apps to a fully-functional mobile platform
In light of these trends, here are seven features that will help you create an app that stands out in the market and hit top charts in the app stores:
1. Cater to the user demands
Thousands of new apps are crowding into the store each day, and for any one of them to succeed, it must serve well to the user demands in that particular category. Before you take a plunge into the development process, you must use data from App Store and Google Play to comprehend what you think of integrating has any demand. Evaluate the features that competitors are offering and whether they attract users. Remember that there is a stark difference in how people behave on desktop computers and mobile phones so you should never rely on data from desktop trends.
2. Optimize from start
With over 2 million mobile applications in major app stores, the greatest toil for app publishers is to make sure that target groups discover their app. Working on App Store Optimization from day one is vital. It involves including keywords your potential customers are using and infusing creative elements within the application. Small changes that include aligning your app with colors that can induce more clicks can also make a huge difference. Another tool to ensure success is to study the competitors and analyze every move they make.
3. Data-driven intelligence
The data-driven apps perform more than the data-aware applications. They turn data into insights. They locate the users, keep track of how they are using other apps, interpret their purchase patterns, and much more. Such detailed information then allows the company to recognize the modifying trends, work to increase customer loyalty and make informed business decisions. Hence, the applications have improvised notably, and they are providing a fully native, personalized mobile experience to the users.
4. Seamless interaction
Every client, at some point, feels a need to reach out to a business that sells them a product or service. In case you are unreachable, the chances are that you may lose some of your customers. Therefore, it is a suggestion for every application to have a help desk where customers can bring in their queries, comments, complains and orders. And of course, they can work on improving this interface on a regular basis. For instance, allowing members to leave voice messages. Also, replying to customers as soon as possible should be the top-most priority of the developers
5. Cross-channel marketing plan
Since you are willing to create a buzz for your app, you must build up a solid program for PR. It is obvious that you will have to pay for good coverage, but the payback will eventually make up for the initial investments. It helps you hunt down the real users who are genuinely willing to engage with your product/service.
6. Turn the app into a social forum
The developers are often suggested to integrate social features into their application. According to a study, most of the people log in to the social platform to read what their friends are saying. Built-in features like in-app messaging, comments and photo-sharing options can also serve the purpose. Along with that, enable users to log in via Facebook and Twitter. This approach has proven to increase retention, repeated sales, and monetization.
7. Create an innovation hub
There are many entities out there who only exist on virtual grounds. For such businesses, mobile strategy is the sole component of their business planning. They begin with a single app and rise to an entire portfolio of function-specific applications. For example, the airG review mobile software industry that is renowned for its broad spectrum of applications. It started off with a single application in 2000, and now the company has a whole board of apps that are used by over 100 million consumers across the globe and generate more than $1 billion in revenues.
In the end, success derives from having a thorough understanding of your audience, having access to appropriate data and listening to your consumers. As noticed, the user expectations and business trends are constantly evolving. The behavior of success business icons is that they embrace and make these changes work for their companies. So, discover how you can stay competitive and let your app stand out in the stores through regular renewals.