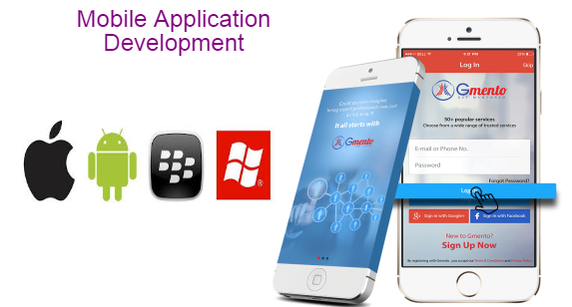 The concerns of user-engagement in mobile app development rise due to lack of predefined rules for app usability. When an app development firm hire mobile developers, they must ensure that the developers are well aware of this fact. Also, numerous mobile devices are launched almost every day with different configurations and screen sizes. This raises the level of concern for mobile app developers to create usable applications which can run on any mobile device.

The primary factor affecting the usability of the mobile app is the constantly varying screen sizes of different mobile devices. Hundreds of new smart devices, especially the android based devices are launched with different resolutions. This makes it difficult for application developers to create scalable applications which can run fine on any mobile device. For this, the developers must test the apps on real devices instead of simulators.
The fonts used for the headings and labeling must be clear and bold. Small and improper fonts reduce the app usability. Every mobile device has a default font size. This makes it difficult for a mobile application development company to assign relevant fonts for their applications. The next important aspect is selecting the right color combination. Every mobile app developer wants his application to be unique and engaging. Instead of using highly contrasted color combinations, go for simple colors which do not strain the eyes.
Most of the app developers often get diverted from the main feature of the app and beef it up with extra features. This is one of the major causes due to which many potential applications failed on the App Store and the Play Store. Focus on the primary function of the app first. If you are satisfied with the output, you may go on and add extra features to the app.
Mobile applications coded with partial knowledge of basics could result in poor user interface of the app. Often the companies who hire mobile developers do a mistake of using the less functional codes in the app, making it less responsive. Many budding mobile app developers commonly use less beneficial functionalities without knowing if the devices would supports it or not.
Developing mobile applications features advancements like Wap applications, XML data-transfer, SQL and Oracle support. The devices offer a wide range of solutions, thanks to the robust applications they are powered with. These include options for mobile payments, OMA download, migrating platforms, web portal development, Java applications and many more. Innovative and reliable web solutions with featured significant options in mobile connectivity make mobile devices a preferred choice for devices over laptops and desktops.
The latest trend followed by mobile application development company features web based apps, HTML 5 and hybrid apps. Today, the smartphones are proving to be a powerful gadget which supports HTML 5. It is possible to design a website for mobile devices which looks exactly like a native app.
Developing mobile applications for a wide range of devices can be quite difficult. It is tough to create mobile apps which are able to perform smoothly on any device it is operated on. Yet, by following the above mentioned points, one can easily create highly scalable mobile applications.