The idea of introducing great apps may be a little bit difficult ,but finding a great app development team or an Android developer or even an iPhone Developeris much more tougher. There are around 2.3 million people who are mobile developers all over the world.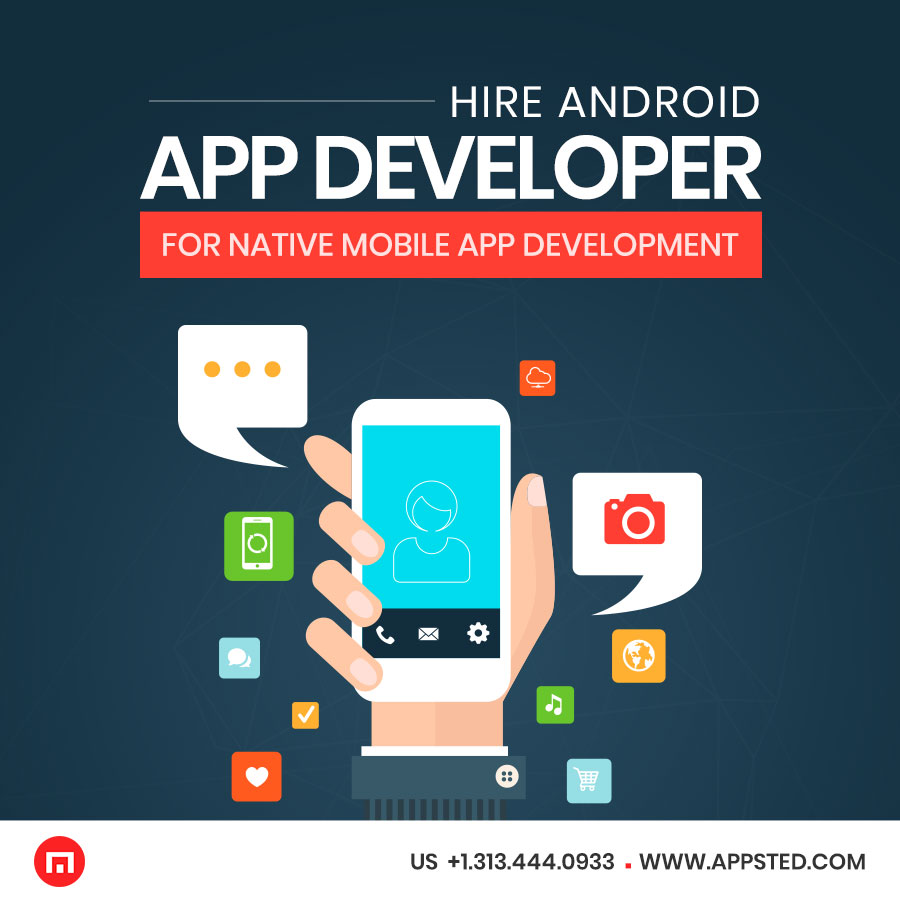 As there are many developers, it is quite difficult to choose the best one from the crowd and if you don't choose the right one it can cost you dearly. If you choose one without too much thought, you can make the wrong choice. In this article, we will give you tips on how to hire a mobile developer who is apt for your project.
Choose a location for hiring a mobile developer for your app:
There are number of developers around the world but a surprising fact is that North America accounts for more than half of the world's IT services out of which Silicon Valley is one great example. In addition, although the large IT company has US headquarters as US clients choose the best partner at any prices. North America has the largest pool of developers whether it's iPhone developer or an Android developer who is a professional, so choose the location of hiring the mobile developer for your app.
Why is it important to check the Mobile App Developer profile before hiring?
People who are looking for answers to "How do I find the developer of an application" usually begin to look at a free websites and check out candidate profiles, customer lists, and references as well as projects which is a great approach of course.
 
Check out Free portals:
Upwork is the perfect place to hire an iPhone developer or an Android developer application developers. It offers deadline fixed time to hire the mobile developer and pay fixed price. It also has a time tracking tool that guarantees a secure payment as well.
Other developers' free websites to hire them are PPH and Guru to hire freelancers or even agencies.
 
Choose from the list of the potential candidates:
At first glance it is difficult to find developers. If anyone finds it, we need to check if the mobile developer meets your expectations. We do not recommend that you hire the cheapest or the fastest without considering many things. It is advisable to first shortlist the candidates.
But before that, you have to make the decision that whether you want to hire a team or an individual freelancer?
1) Ask for the past app samples for best hiring process:
Experienced mobile application developers are ready to offer built-in applications, including applications that are not in their portfolio. You should be able to find these apps from the App Store and Google Play. This way you can learn about the experience and skills that they have, but most importantly, you also get to know about the reliability level of the apps that they have built.
 2) Ensure the quality of the apps that the developers have built:
The best Android developer or an iPhone developer have set certain quality requirements to ensure high-quality service performance. These quality requirements must be combined with tools, methods and techniques to achieve consistent, stable architecture, reusable code, and excellent user experience in the project. All these above factors contribute to the success of the app very much.
3) Ask for the customer details of the past:
Customer lists and their references tell you about the mobile developer and the customers that they have handled and served in the past. By contacting their previous customers, you can fully appreciate the team's responsiveness, reliability, and the direction of the output. Never be afraid to ask for more details about the project that they have built for their customers.
 4) Ask for the communication mode in the development process:
The end result of a team work is highly dependent on how often the mobile developer communicate during app development and you understand each other well. Communication is the most important part of work with the clients. To ensure the transparency of the development process, they should be able to combine many online tools and reporting methods.
5) Ask about the tools and techniques of the process:
A good Android developer usually uses effective ways to process the product delivery process. If they can not explain why they use it, their skills and experience may be inadequate.
Conclusion:
We really hope that this article will help you hire best mobile developer for your project.