Thanks to the latest package from Google Inc. installing the Android SDK (software development kit) has become far easier. This one SDK file will give you almost everything that will help you communicate with the with your mobile phone via the USB port. The SDK files consist of several tools like ADB (Android Debug Bridge) and Fastboot which will make your communication stronger and stable.

If you are planning to use SDK for Android app development, then this article will assist you in installing the SDK on the Window and Mac OS.
Getting started with the Android SDK
You can download the SDK file directly from the Google. The file downloaded from the web is compressed. Thus you need to be familiar with the compressed files- and should also know how to extract the necessary setup files from the folder.You need to extract your compressed file into the following locations:
Windows: The root of your C: drive

OS X: Your home folder

It will be good that you rename the extracted folder to "Android development", this will make your rest of this guide and your time with the SDK quite easier.
Installing Android SDK on Windows
If you are still using the previous version of Windows, then you can no longer set the PATH in the autoexec.bat or autoexec.nt file. Make sure you update your system's Environment Variable settings. Here's how you can do it on a Windows 8 powered machine.
Click on the Start Key of your keyboard

Type Environment Variables in the search box

As you will type, you will see an option to Edit the system environment variables. Select it

An environment variable window will open, choose the PATH line item in the Systems Variables Sections, then click on the Edit button.
Add the full path to the Android SDK Tools and Android SDK Platform-tools folders in the edit box which is separated by the semi-colon. The path file should look something like this:
C:\Android\tools;C:\Android\platform-tools
Installing Android SDK On Mac OS X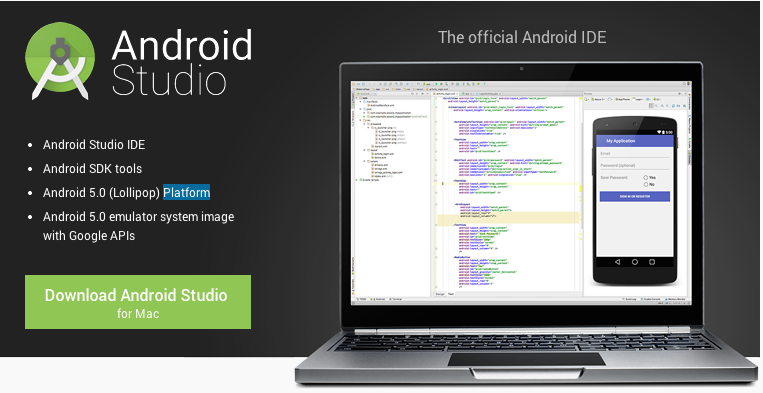 You need to set your PATH variable on the machine powered by the Mac OS X in your bash profile. Doing so is quite easy, and all this is included in one file. In the home folder, there will be a file named .bash_profile. Open it with the text editor. Once it is opened, you might see a blank file, or it may contain some other information. All you need to do is to add a couple of lines on the top of the file:
export PATH="$HOME/Android/tools:$PATH"

export PATH="$HOME/Android/platform-tools:$PATH"
Save the file, and then reboot your computer, so the new PATH is sourced properly.
Conclusion
After some recent updates, the Android SDK has become more stable and compatible with both Windows and Mac OS. It will be good that you correctly read the instructions before installing it on your PC or laptop.