As companies make an iOS app, they are more likely to be popular, the apps with so many features are more profitable. ROI is the ultimate goal of the applications for all iOS app development companies. We have always witnessed that an iOS update for the iPhones is always very beneficial for the iPhone users when they are waiting for the new features and update their iPhone or other iOS devices asap. The market is flooded with iOS devices and there is no dearth of the people who are ready to shell out a lot of money on buying these iOS devices.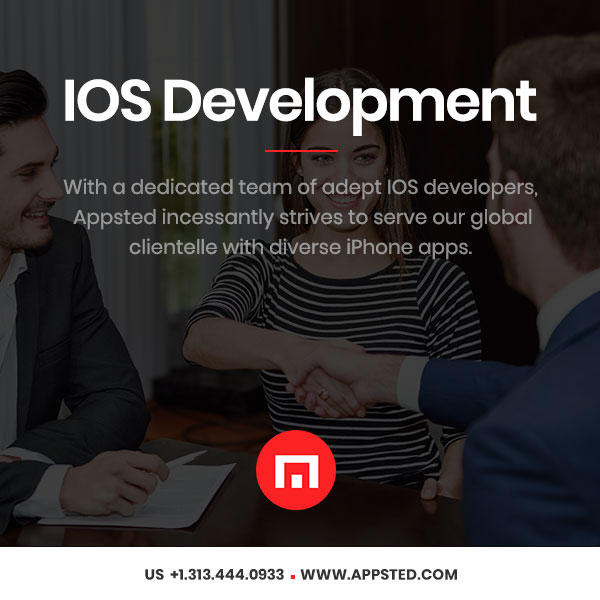 As Apple Inc. announces and introduces some new features every now and then improving upon the usage of the iPhones, there is every iOS app development company that is bent upon updating the old iOS apps of the clients or even building new apps for the new clients in accordance with the new rules and regulations, rather guidelines that have to be followed by every iOS app developer. This is the reason why the iPhone developer you hire should be certified in SWIFT as well as know well about XCode environment. The XCode is the agile environment that is a primary requirement when any iPhone app has to be made by a certified developer.
In this article, we will talk about the dynamic and robust features of the all new iOS 12 which has released just a couple of months ago and surprisingly, the beta version of iOS 12 is already out for iPhone and iPad users and other devices of Apple. Although our focus on this article is purely on the features of iOS version 12, so we will start to talk about the same asap.
iOS device users expect that if they have the device which has the latest version as much as they use the app quite easily should be upgraded to a version of the development company with the most professionalism. One can get the optimum user experience and enhance the navigation of the app as well if the iOS app development company has enough experience of the same.
Ultimate features of iOS 12 you can not afford to miss!
● Devices were not outdated with iOS 12:
It should be remembered that the IPA is the same, and that the Apple devices that have been released have also seen 2013, and that it has not been possible to see it. Users who have already upgraded iOS earlier 11 have upgraded to iOS device 12 and new iOS beta version 12.1 is too! So many new features … so less time! We're going.
How do you see upgrading to new software?
Just go to device settings and click Software Update in iOS 12 soon!
We are pretty sure that every iOS app development company wants cash for this opportunity and creates dynamic applications for their customers.
1.Optimized Performance:
iOS 11 was clearly replete with so many bugs, security holes and problems that all iPhone users were really frustrated. Now that so many devices are compatible with iOS 12, users do not have to face the problems they had to do in iOS 11.
The iPhone battery life is fine. In addition, iOS app development services companies can take advantage of the future.
2. Instant Tuning:
Now that there are grouped notifications on devices, with iOS 12 has been upgraded. There are quite a lot of changes in the notifications. This does not appear in iOS 11 and it was not easy at all! It's pretty messy sometimes with the help of the "Instant Tuning" feature that lets you see some notifications really easily.
3. Siri app for Apple:
The Siri shortcut system is exclusive to the Siri shortcut. This new app for iOS 12, the add-see Siri's shortcuts are supported by third-party applications. See, for example, using these hotkeys to find things that you see. Just open a tile tracker app. You will find a specific Tile Tracker from the missing key. All the companies that are following the updated iOS 12 version are really  in demand and popular due to this thing.
4. Intelligent Search in iTunes Music:
Another thrilling feature for iPhone users with their music libraries that they can now type in a few words or words of their favorite songs to search for a song or a specific artist! Whoa, Apple Music is certainly smarter now and we think that any iOS app development company can make use of this integration for sure.
5. Turn on Screen:
As we have already said, iOS 12 is intended to give users the chance. The Display Time feature gives users access to how they spend time on mobile apps. However, this feature includes an activity report daily and weekly for users.
 
Display Reports:
In the mobile app of a person using the entire time and their use in mobile application groups? How do the announcement a user receive on a daily basis? How often can a person upgrade their iPhones or iPads?
This feature allows users to set a certain amount of time to stay in the app and reporting is required.
Conclusion:
In this post, we discussed about the best ultimate iOS 12 features that all the iPhone users should know so that they are able to utilise the best of the iPhone and iOS devices possible.