Last year, there was a great buzz about Apple subscription music service to Android users. But now Apple is all set to launch its new product for the masses. This is great news for those Android users who had subscribed to Apple's paid music, as now the Android version is out of beta. It is now available on the play store, and can be said that it is officially released for everyone. The new launch coexists with the latest release of the Apple Music Android update which brings the app to version 1.0. This has added some essential changes to Apple's latest Android app and has further motivated for mobile app development.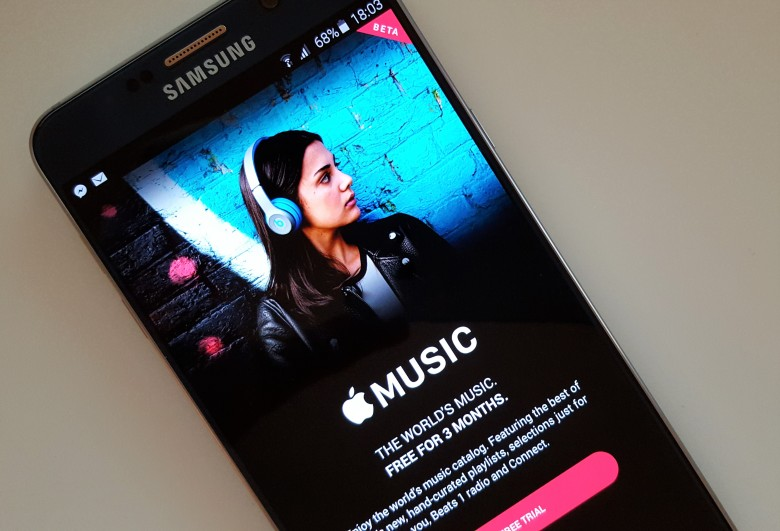 It is now expected that the Apple music for Android will boost equalizer setting as well as unnamed performance, playback and stability improvements. The equalizer settings were not initially ported from iOS platform because it is not present in the original version of the application and can be found in the settings of iOS application.
It has given users maximum control over the manner in which they play content purchased through Apple Music and iTunes. Isn't it great that you can yourself adjust the bass and other levels of music types, such as classical or rock? Not only this, the new Apple Music for Android will also be offering a home screen widget, which will allow you to play and download music to an SD card. The app is also recently updated with video playback and family plan features. It is nothing but an advanced music recommendation system. All in all, we can say if you're using the iOS version of Apple Music you'll probably be more happy with its Android port.
Apple Music for Android in Beta testing was for approximately one year which has polished the expectations of the users. Although it is a rare move for Apple, which has typically restricted its services to the iPhone or iPad users. Of course, Apple is not alone in the race! There are many competitors such as Spotify, Pandora, Amazon Music, who are focusing on music-streaming business. Therefore, one potential way out for Apple Music to flourish and convince Android users is to switch to iOS and purchase music from iTunes.
Wrapping up
Apple music has swept many people. In June 2016, it was discovered that Apple has signed up 15 million paid subscribers a year after its launch, which is pretty good! But it is still very far away from its competitors like Spotify who have pooled 30 million of subscribers in half a year. It is great that both the companies, i.e., Apple and Spotify give free trials to its users, but just for three months and a month respectively.
Currently, it has 3.3 ratings on Google Play Store and found several bugs like unexpected crashes, music not found, etc. It is soon expected that Apple will respond to these complaints. Till then, for those who are enjoying it, let your music play!