Android is right now the most popular mobile platform available in the market with iOS at distant second position. With over 85% market share worldwide, Android OS dominates the mobile platform market.  Google keeps on updating its flagship OS with newer versions containing enterprise friendly features and enhanced security, businesses are more than happy to accept it to develop their custom Android app. Not only Android OS is popular but Android mobile apps are equally popular among users around the world. Right now Google Play has over 3.3 million mobile apps, and this number is steadily increasing.
Have you ever thought what are the compelling reasons for so much popularity of Android Development among businesses who are looking for feature rich and future ready Android apps? Let's discuss those now: –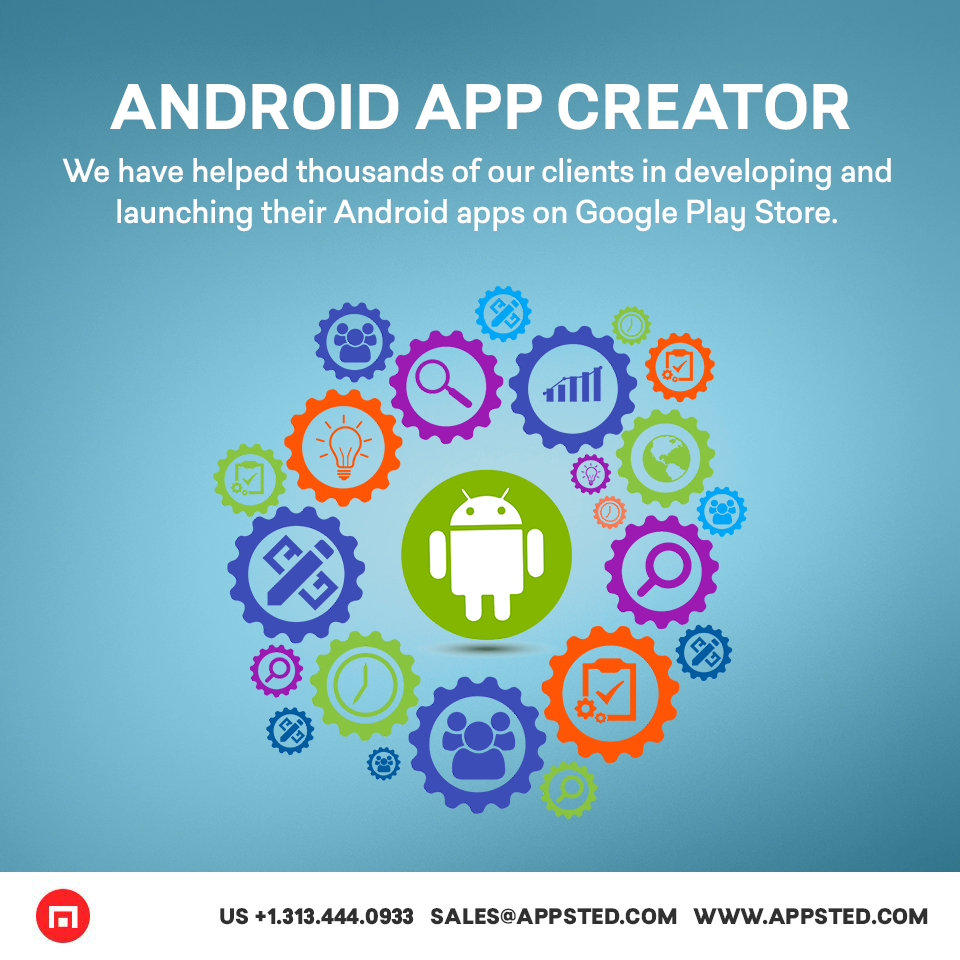 Android Requires Lesser Investment
Android requires comparatively lesser investment to entry. Android has free software development tools like IDE Android Development Studio for the developer community which reduces the development and other costs for the development company. The development costs include the application development cost, testing cost and hardware cost for testing and deploying the Android mobile application. Hence if you use Android then you will need less investment and you will get high return on investment (ROI).
Android is Open Source
Android is open source hence it has a huge developer community which keeps on interacting with each other and also gives information about the upcoming versions of Android other than solving developer's issues faced during the Android App Development Company process. There is no licensing fee and royalty fee involved in using Android for Android device manufacturers. Hence Android is very attractive for mobile manufacturers which results in faster development of Android based mobile phones and also more chances for developers to earn more.
Android is easy to Integrate and Customize
If you want to do complex technical customization and integration of web application or even just smartphone application, then Android app is the right solution for you as the entire Android platform is ready for customization as it is made just like that. You can easily integrate and customize the mobile apps as per your business requirements. Android also allows you to integrate the mobile apps with existing applications and softwares.
Android is based on Java Which is Already Very Popular
Android application development are programmed in Java programming language with the help of numerous libraries. If you are expert in Java, then you can easily create Android applications. That's why so many Java developers have found it easy to shift to android app development as they find it more beneficial to migrate to building apps as they are in huge demand right now.
Android has Enhanced Security
Google has rolled out many business friendly features in the recent updates of Android i.e. Android P. Today Android platform stands firm against Apple's iOS platform regarding data security. Android has such inbuilt security that malware and viruses cannot corrupt the data in the database of Android apps. Also, an automated system can send periodic notifications to the users and keeps them updated all the time.  Hence, Android OS gives you both more safety and higher reliability.
Reduced TTM (Time To Market)
It is important for you to come up with a business app as soon as you get the idea to get a competitive edge over your rivals. Android app development tools can facilitate a quicker development with an easy integration of desired features. Experienced Android Developers can build an app for your company in a shorter time and hence you can get a benefit of reduced time to market. Also if you want to modify the features of the app in line with changing requirements, you can do so very quickly and easily.
Scope for Innovation
One of the biggest advantage of Android platform is that it provides scope for innovation and it has a global presence. If you want to target a selected audience with some innovative features, the Android app developers can help you by using cutting-edge tools and technological advancements. You can get high-end app solutions with the integration of modern technologies like AR and VR at reasonable rates. Hence Android offers a wide scope of innovation and opens the doors to new business opportunities.
Conclusion
We have just discussed the many benefits which Android platform offers for the business growth. Hence if you are going for Mobile App Development then you should go for Android app development which offers innovation, easy to learn, easy to integrate, cheaper to build, requires lesser investment, is open source, easy to customize, less time to market and with enhanced security features. Like present time, in future too more and more people will use Android based smartphones which will enable businesses apps to reach billions of people and customers through Android mobile apps. Hence as a business if you go for android app development then definitely it will boost your business.