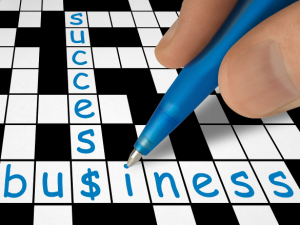 There won't the slightest air of exaggeration if someone claims that ours is a mobile-age. Mobiles phones and well and truly invaded several spheres of our lives and going by the trend.
Businesses across the globe have been wise enough to cash in on this mobile frenzy and step on the wagon to empower their business and let it spread its wings further. While on one hand they are making sure they optimize their websites, on the other hand, they are also using the new-age mobile apps for optimizing the in-house operations so that they can be carried out in a faster and more efficient manner.
And, if you happen to be one of those business owners still searching for reason as to why you should give in to the trend and start using mobile apps for your business, here are a few compelling-enough reasons for your consideration:
You Can Access and Upload Data in Real Time
The operations might suffer from the low-speed-syndrome if you have to collect all the requisite information and data manually and then upload it to the server or any system where it's supposed to be uploaded at. However, there are several mobile apps which automate the whole process and capture pieces of data like content, images, reports in different form, etc, in real time, without much ado. You don't have to be on the field at all times as everything you need is right at your fingertips.
Make Payments More Efficiently
With the advent of technology, this ultimate Mobile App Development makes the whole processes of getting payments done, making payments, generating invoice, handling sales records through desktop computers has become a little more arduous for the liking. Moreover, the process is time consuming and you might as well ignore certain deadlines or delay certain payments beyond the acceptable time limit. But with an app like Square Card Reader, you can make payments through your mobile and with the PayPal app, the electronic invoices can be generated and sent from any place you want, anywhere you want.
You Can Work Offline
Because these apps allow you to collect all the data right on your phone, you don't need to stay online all the time and can enjoy access to all the downloaded data from anywhere. Some apps also store your data in the cloud so that any issues with your phone or memory card doesn't lead to any loss of data.
The Freedom of Customization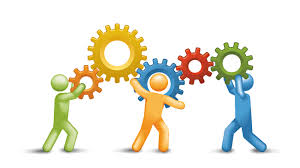 Mobile apps let you play around a bit since they give you a lot of free rein over how you wish your processes to be conducted. You can customize your company logo using mobile apps in order for it to be displayed appropriately in the mobile phones.
Mobile Apps Have Become More User-Friendly
One of the emerging trends has been that the mobile apps introduced by skilled Mobile App Developers are being made more and more user-friendly. The earlier generation of apps were seemingly too complex to be used by a host of people who were not exactly tech-savvy. But, realizing the significance they hold for businesses, the mobile app development companies have made serious efforts to make them more attuned to the technical expertise or the lack of it of the general audience.
Mobile apps have certainly become order of the day, and it is not hard to know why. Looking at the massive benefits they hold for us, it is imperative for the businesses to leverage their power and innovation for the benefit of their business in the long as well as in the short term. As we get more and more used to the mobile way of doing things, we can expect the apps to get more and more sophisticated and complex. Not to mention, they will continue to to delightfully surprise us in their own inimitable way.