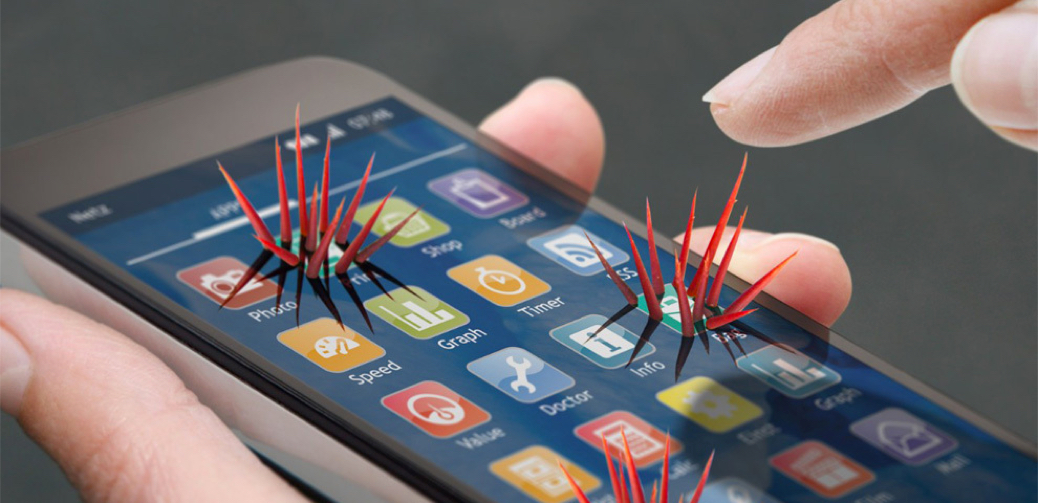 Within a decade we have seen a drastic transformation in the way use to work such as our checkbooks, memo pads, mini storage devices, id proofs,  accounts,  cameras,  and several other things that deal with our critical and confidential data.
We cannot ignore the fact that critical data requires quite strict security, and this alarms all the users that whether this substitute that they are about to choose for their tried and tested storage method is as competent or not. Security is such a major issue in mobile app development and no matter you hire a professional Android app developer or iOS you cannot afford to ignore the security.
Why is Mobile App Security an area of concern?
Well, the best answer will be to answer all these questions such as that whether you use utility apps such as phone barcode scanners? Are you carrying out a business or running an enterprise app. No matter whether you are running a firm or are an individual business owner who has to store their employee data, trade secrets, business quotations, and other sensitive information which is crucial for your business.
Even start-ups or SMBs that have a retail app that store bank account and credit card credentials of their users. Those who are "freemium monetization model" based app owners, who might be trade money for features
All in all Mobile app security is one of the most crucial aspects of any mobile application development. It's not just the app owners that fret about the security of their mobile app, but even the mobile app users also need to pay heed to the security of the developers.
Caution for the users
There are many people who are unaware of the fact that how their mobile apps can access their personal data on your mobile device. Well, you are the one's who allow them to do so by allowing them to access the data which includes all the media files, e-mail id, and  your native gallery features, and this is in the box that appears with the warning before installing the app.
There are several users that click on 'allow'  in order to install the app for free.  The barter is that we allow all the third parties that are attached to the application get a control on our data as functions of our devices.
Among the total hacking happening around us, there came a stats that showed that about 53 percent of fraudulent in mobile commerce are related to money. Thus happens through their stored credit card details. The rest of them include 47% of the identity thefts, data phishing, and banking frauds.
Hacking of Facebook accounts, Identity theft, morphed photographs, financial thefts, these are some of the repercussions that one needs to bear if one loses the devices, or any confidential information is leaked.
There are certain mistakes that these development firms do while developing these apps and in this blog, we will discuss how to tackle all the mistakes that can help us to botch with the security of the app.
Not securing interactions and transactions that are at high risk:
Those Mobile apps that are specifically built in order to communicate with back-end services.
We have Enterprise apps such as CRM apps that are used by specific companies; they store the back-end data and for this, they use third party integration.
Likewise, we use a third party integration is involved when an app fetches any information which is stored in the cloud server.
Integrations are similar to joints that we have in a chain. Therefore all the integration that are with the backend needs security.
For this, you need to encrypt the data which is present in the encryption algorithms, for instance, the SSL (Socket Security Layer) and is a widely used algorithm for encrypting online data. The TLS (Transport Layer Security) can also be used to further improve the security.
Contingency Plan for Data Management after an attack:
We know that in CRM applications, geolocation apps, social media APIs, the stored data is personal and when leaked might have serious consequences.
Therefore, applications that contain personal data need to adhere to the protocols.
When do we befall this data theft?
Situations when your data gets compromised are:
1. When someone steals your device.
2. You get attacked by a Hacker.
How to tackle?
In the former case which is when you get to lose your device, then you can make use of selective remote wipe of which is the new functionality which is offered by most of the devices nowadays.
Using this you can easily remove sensitive data stored on your devices without even using it. Moreover, there are several phones that also offer a security login that makes sure that the users can easily do the same.
For those who have lost their device can also use a selective wipe for their mobile apps. There are applications such as Google +, Gmail, (google based apps that are integrated with your Google account) that allows the users to erase the sensitive information to delete confidential data from their Android /iOS device allow and even block specific access.
All in all!
Security is one of the strongest pillars on which the complete growth of your mobile application development stands and this cannot be compromised at any cost.
To build a strong app make sure that you adhere to OWASP standards which are the crux of mobile app development and helps to build secure apps.
We can help you out with any questions related to mobile app development or security.
So, feel free to drop us your queries.