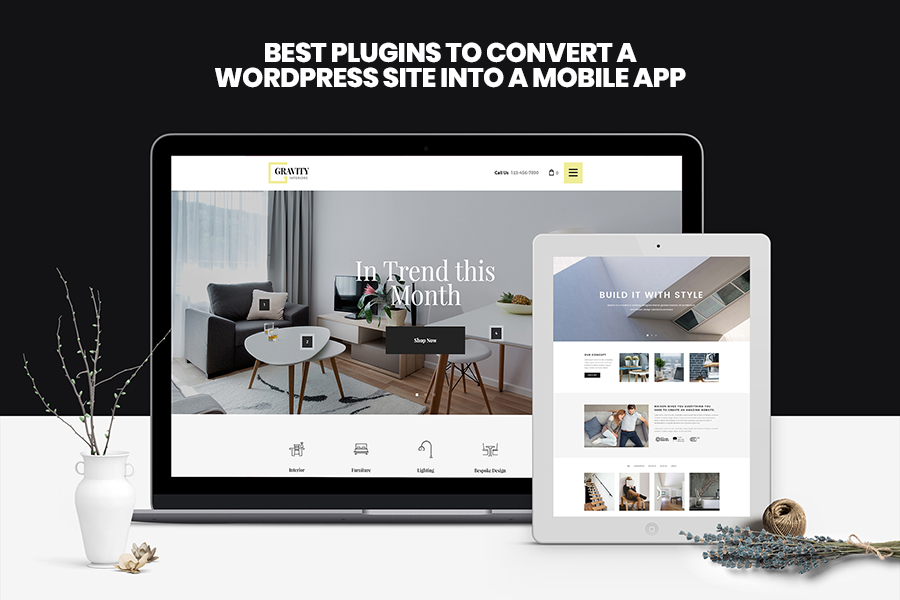 If you have launched a successful WordPress website and you're wondering how to make it even more popular and competitive on the current market, the mobile app is the way to go. If you want to position your website at the forefront of the competition there is no better or more stable than by adding a proper mobile app to your website portfolio.
If you don't think such investment will pay off, just go out. That's right, you've read that correctly. Go for a walk down the street, have a cup of coffee at your local Starbucks, take a subway ride back home. Most people you'll see will be holding their beloved phones. Some of them might throw a glance here and there, but most will remain mesmerized by those useful little devices in their hands. So why not infiltrate your website there?
As a website owner and developer, your main aim is to make your site as visible and as handy as possible. There is nothing handier these days than a mobile phone. Results will become obvious right away. Once you start getting used to seeing spikes in your every-day traffic statistic, you will know you made the right choice. Mobile apps are not a thing of the future or a luxury of huge website owners. If you want to keep your website relevant, having a mobile app is a necessity.
WordPress developers and contributors are always working hard to make your life as a website owner easier and more comfortable. From making the set-up part a piece of cake, to helping you get rid of your mistakes with stellar ups such as WP 301 Redirects and WP Reset plugins, WP website maintenance has become a piece of cake. Now you have the chance to make your website even better by turning it into a convenient little mobile app. Converting a website into an app can be somewhat pricey, especially if you decide to go through an agency or hire a freelance developer.
However, if you are trying to save some money and learn something new, there is a variety of WordPress plugins that will help you do all of that and more. In order to help you pick the right plugin for yourself, we took into consideration their efficiency, reviews and prices, and we've assembled a list of solely the best. These following plugins will help you convert your WordPress website into a mobile app effectively, quickly and without spending a small fortune in the process.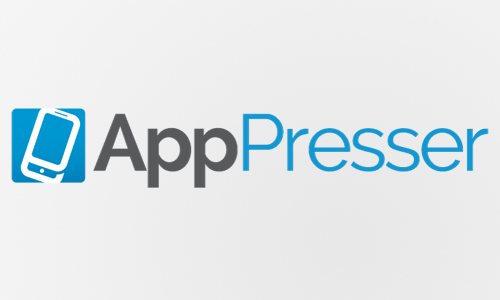 AppPresser is currently the leading WordPress plugin that will convert any WP site into a clean and purposeful mobile app. One of AppPresser's main advantages is that it is extremely user-friendly. However, although it is considered to be fairly simple, it is not ideal for novice WP users and non-developers. It can require some extensive customization skills to make a fully-operational app. It is best to use it with a developer's assistance. However, AppPresser features a dedicated WordPress mobile theme that creates the specific mobile app for your WP website.
On top of all that, AppPresser is also free. So if you are operating on a tight budget or are just starting your business, AppPresser is the plugin for you. Aside from being altogether wonderful AppPresser also has some quite stellar traits, such as:
WP plugin and extension compatibility (this basically means that you can integrate Facebook login, Google maps, camera connection etc.)
Design navigation as pull-out menu or tabs
Push notifications
Custom page creation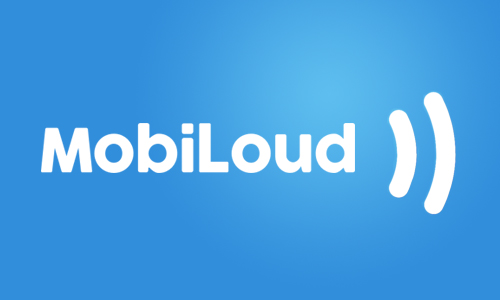 MobiLoud is pretty popular among both novice and experienced WordPress users. Just like AppPresser it is a free mobile app builder with a variety of great features. Although MobiLoud is advertised as a free mobile app builder, it will cost you some money to get your mobile app to perfection. However, considering the cost of agencies and services of professional developers, MobiLoud is quite cost-effective. On the same note, MobiLoud allows a tests service before you decide to buy the plugin. This will give you enough time to check out some other plugins and choose what's best for you.
MobiLoud in reality offers two separate services. One is converting blogs and new sites into apps, and the other is converting high-traffic websites. It can turn your website into a both iOS and Android mobile app, with regular updates. It integrates with your website through a WP plugin and updates the mobile app with any changes made on your website. Some of its other awesome features include:
Efficient and timely app-updates and maintenance
Push notifications
Customization options (custom tabs, article screen design, brand, logo, custom list design, colors, etc.)
Diligent and competent offline support (cached content terrific for swift access)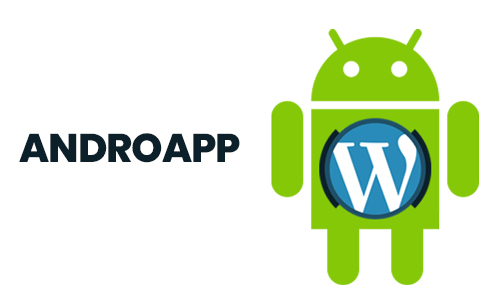 Androapp is particularly great for converting content-driven sites, like blogs and newspapers. With Androapp you can be sure that your news feed and daily posts will be turned into a compact mobile-friendly layout. The outlook of your mobile app will resemble your website, so the identity of your brand will be perfectly preserved.
However, one of the downsides may be that the plugin is currently more suitable for creating apps only for the Android platforms, because its functionality is presently in beta.
Some of the marvelous functionalities of this plugin include:
Saving content offline
Image zooming
Unlimited push notifications
Support for WordPress and Facebook comments
In-line adds
Deep linking option (great if you want to highlight various pages of your mobile app in the search)
Custom theme and colors
Endless scroll facility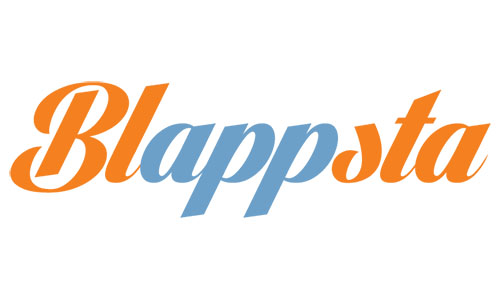 Blappsta is another free and very popular plugin that supports Windows, iOS and Android platform. One of the awesome features this plugin has to offer is a preview option which will allow you to see how the website will look once the plugin does its job. Unlike most of it competitors, Blappsta is created to suit all target groups, from new websites to fully developed ones with high traffic. Blappsta is also know for being very time-saving and affordable.
Some of the best features of Blappsta include:
Social sharing (it allows you to use all of the benefits of the mobile world of social networks)
Google deep linking
Branding (it allows you to set up your icon, favorite design, colors, logo, etc.)
Flexibility when it comes to placing content
Push notifications
Discreet advertising
All of these plugins are compact, cost-effective and have some great user reviews to back them up. However, those slight differences between them will ultimately help you determine which one is the right one for your website.