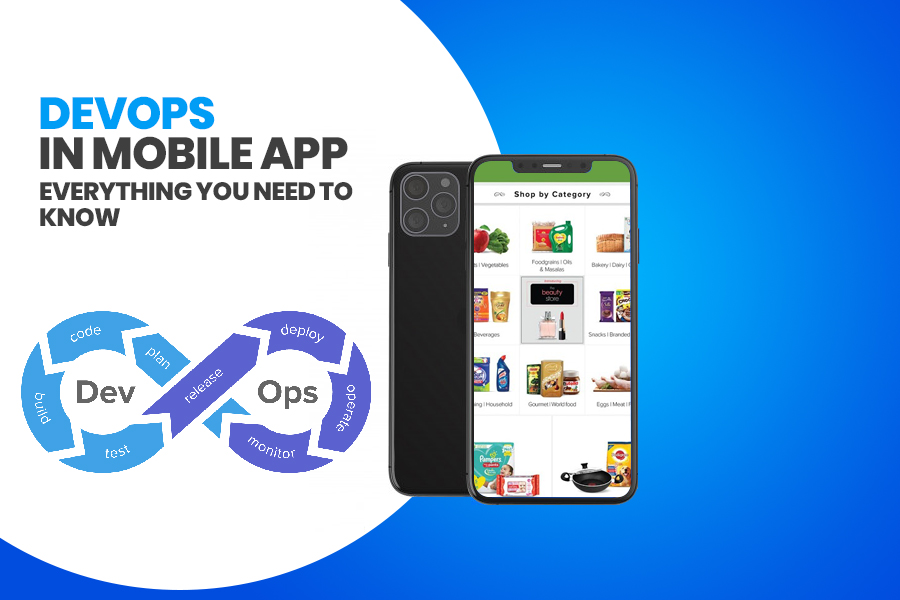 DevOps is one of the hot trends that is being widely opted by businesses– small or big– to make their process smoother and hasslefree. With the time period, more and more companies are choosing the DevOps approach to enhance their return on actual investment and peace of mind. Are you new to this term? Do you know what exactly DevOps can do to your business? Do you want to know how DevOps will affect the present and future of DevOps mobile app development? In this blog article, we'll try to find out answer to all these questions. So, let's begin:
The Exponential Growth in Mobile "App Development Economy"
As per the latest study of mobile data analytics provider App Annie, revenues from mobile application stores are also predicted to grow to more than US$100 billion in the year 2020. At the same time, it is also predicted that the number of mobile app store downloads will also increase to 284 billion.
Mobile phone devices are replacing desktop computers like never before, with most of the
people considering their mobile phones to be their "main" device. For example, by October
In 2015, nearly 70% of Americans possessed smart mobile phones, which was doubled from the year 2011.
For particular demographics, for example, millennials, the ownership of smartphone has approached to 97%, while the ownership of desktop fell to 78% in the year 2015, down from
88% in the year 2010. Also, 48% of the users say that if any web app of the company is mobile-friendly, it indicates that the business does not care about its customers.
Okay, so what exactly is DevOps?
In a simple term, DevOps is not a process or a technique. It is an approach to enabling seamless & timely delivery of mobile applications from initial conceptualization till final production, delivery, and deployment in the app store. Before DevOps, it was pretty complex for organizations to maintain separate operations and development teams. The lack of collaboration and communication between app development teams was in a plethora of ways a challenge to innovation and growth in the enterprise.
Complete separation of operation and development was a big concern for mobile app development company that picked the agile app development process, increased the number of new applications using agile functionality, distribution, and testing by several orders of magnitude. Instead of offering the business team with a new structure every few months, the contractors could produce the building every few hours and distribute the prospective candidates at a much higher frequency.
The DevOps movement started with the Dev and Ops teams that came together to meet the challenges of continuous application delivery better. Moreover, the initial goal was to "replace" operational responsibility, to include OPS much earlier in the software service life. Subsequently, developers were encouraged to encode the program by keeping operational concerns in mind from the beginning.
Indeed, DevOps aligns knowledge base with developers and operations managers and uses the principles of deficit app development to make continuous integration and continuous delivery more efficient.
IBM took a holistic view of DevOps and defined it as the company's ability to consistently deliver software products that allow customers to seize market opportunities and reduce customer feedback.
One of the common terms in this definition is a continuous distribution. Continuous delivery means the distribution of software and the environment in which it operates, automatically and on request, at any stage in the delivery of the software's life cycle. In continuous delivery, you can send anything – from simple changes to settings to single changes to code to database changes and changes to the environment or the whole stack.
The Best Ways to Adopt DevOps for Your Business?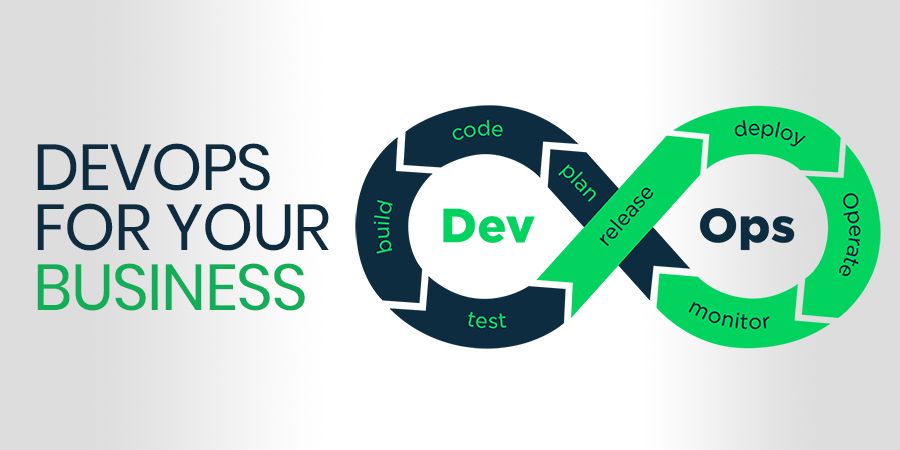 Mobile apps are designed and developed for comparatively smaller screens with different outputs of touch as compared to web applications. Additionally, this needs to be implemented using a few tactics known as the basic thumb rule for adapting to DevOps in business. An Android app development company adopt DevOps in their development process in many ways.
Here is an example of the programming languages that are essential for the success of DevOps.
Phase #1 Agile Planning
It is the most crucial and foremost step by bringing your entire team of mobile app developers, app testers, BAs, and operation teams in order to determine the scope of the mobile app in its preparation of a plan to release the app.
Phase #2 Constant Integration
This particular phase helps in addressing the mobile app developer's community by focusing on error-free development by following the best standards and practices of the version control.
Phase #3 Proper Testing
It is one of the most crucial elements of a custom software & Mobile app development lifecycle by making sure that the quality of the product that is delivered to the consumers. Additionally, this phase emphasis the automation of the remaining phases of Software application testing.
Phase #4 Precise Monitoring
This phase makes sure that the mobile app is performing well as per the requirements and it is stable in the environment of production no matter what the frequency of the changes occurs in spite of any human interaction.
Phase #5 Faster Delivery
It is a safer practice in order to ensure that the source code is ready to deploy in a production environment by effectively accepting every change to a specific production-like environment.
Phase #6 Continuous Deployment
Every change that passes through automation testing has to automatically get deployed to the entire production environment.
What are the benefits of DevOps in Mobile App Development?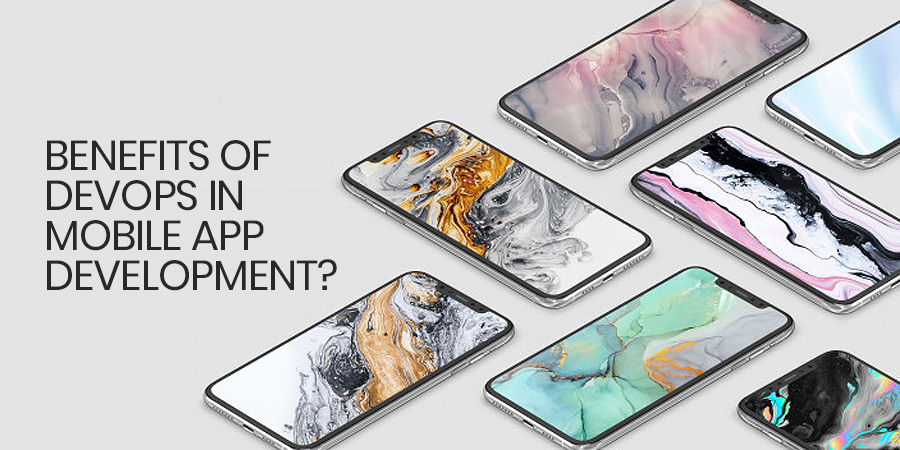 With the DevOps mobile app development approach, you stand to gain a lot from enhanced efficiency to ensure faster times to turnaround. In addition to this, DevOps has the below-mentioned benefits:
More time for innovation
Better collaboration
Quick delivery time
Stable and secure environment for easy deployments
Prompt bug fixes
Overall enhancement of user experience.
Continuous delivery of software
The best ways to implement Mobile DevOps
Before we start implementing DevOps in mobile app development, you should know that the mobile app development environment is pretty different from the desktop app environment, given that the mobile app will be used and downloaded on different mobile phone devices. In addition to this, there is a plethora of networks on which the mobile app will run. It makes the process more complex than the traditional mobile app development process. Having said that, adopting mobile app DevOps has to take all-in-all 3 basic steps.
#1. Continuous Integration and Delivery
Here mobile app developers practice writing source code in a way that can be easily integrated with others. Furthermore, one team's code can link seamlessly with the code distributed by another mobile app development team. The app developers need to make sure that all app development assets are traceable, like scripts, text files, configurations, documents, code, and many more.
#2. Testing and Monitoring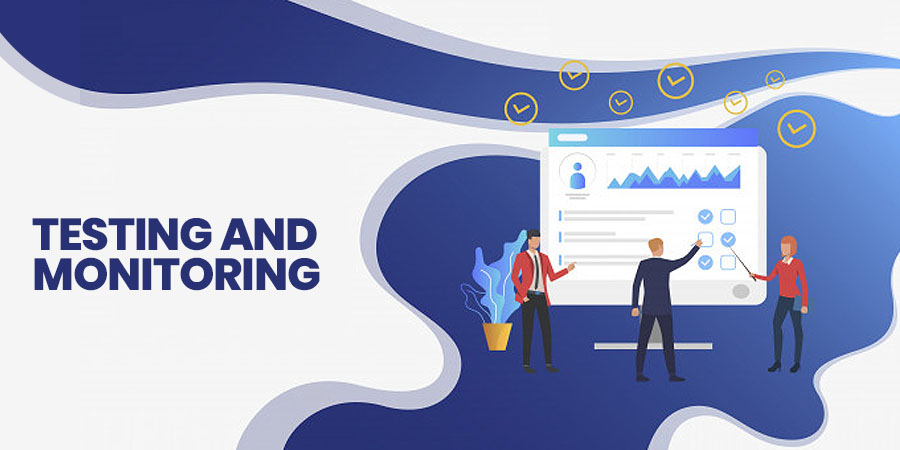 When it comes to mobile applications, there are a plethora of factors that influence its success. These main factors comprise the wide array of mobile phone devices that a mobile app has to run and take into consideration the screen size, resolution, capabilities, features, and so on each mobile device.
Hence, the mobile app testing requires to be done in real environments, not just on emulators and simulators. Mobile app testing needs to be done on continuous basis on the actual equipment as well as using the same infrastructure in which this is deployed. Using an automated app testing process will improve the process of app development, identifying bugs, and resolving various issues.
#3. Quality Control
It is necessary to validate and measure different parts of the code starting from distribution, including all the corrections that have been successfully added in between. Ratings and feedback should be monitored constantly on the Mobile App Store. This will also help in tackling the bug, and pave the way for future change and growth.
In addition to this, DevOps doesn't improve just one aspect of custom software development, it works on the complete structure of software development. It leads to a better app development process, quality end-products, effective collaboration, overall success of the app and valuable monitoring. Having DevOps implemented in mobile app development and the entire operations can increase the effectiveness and efficiency of your mobile app and, hence, meet your business goals and RoI.
Future of DevOps in 2020 and Beyond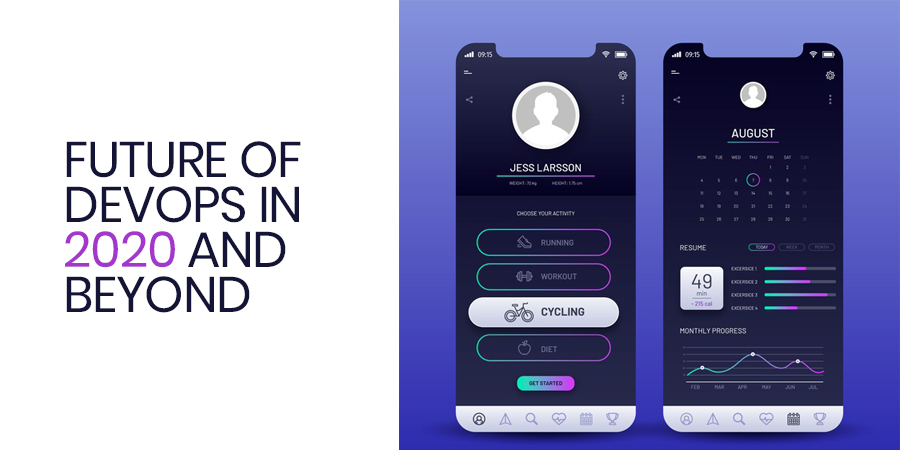 To be the best what your business can achieve, there are plenty of things that need to be solved. If there are higher networking capabilities between the employees, the apps, and tools used in the organization would be of higher efficiency. Due to this reason, DevOps methodology is on the rise these days.
According to Gartner.com, the year 2019 would be the year that DevOps would evolve using a niche strategy employed by large cloud service providers. Moreover, two years after still only 17% of the total fortune 500 companies are applying DevOps for their mobile application development.
When businesses talk about DevOps, efficiency plays a significant role in the story of making a success. Moreover, DevOps developers can cash-in the opportunity to work closely with stakeholders, operations, and other teams who may be responsible for the day-to-day functionality of the various company process.
Faster Development of New System and Applications
If your business is successfully started using DevOps, then they are ready for the next level of deployment. Moreover, with the right set of approaches, a business can be benefited by deploying its new systems in a more advanced and efficient manner while keeping the efficiency of the product intact.
In this way, innovation and continuous innovation become similar to each other. Therefore, making the deployment quicker and easier.
Agility is required to bring changes in the business. With the help of DevOps, even the large organizations can achieve scalability and higher efficiency that is needed to transform the company more agile, which means that everyone wins.
DevOps Translates into Money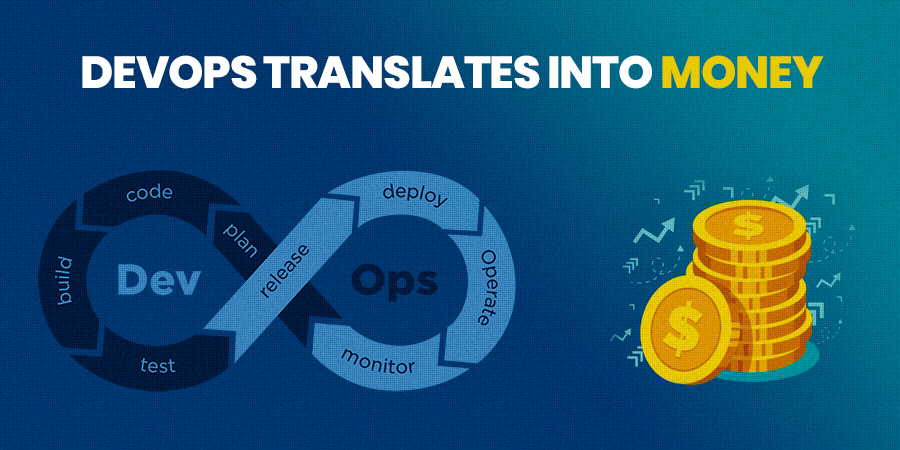 DevOps can help in automating repetitive tasks without worrying too much about the errors. For instance, performance and regression testing can bring a small change in a rapid manner. Frequent updates and rollovers help in a more robust and stable application. Moreover, with automation in such places, a business benefits a lot by saving their cost of employees, which means higher savings in terms of money.
Continuous Service Delivery
With quicker changes taking place in the development cycle, source codes are released into the product cycles very quickly. The gap between gathering the requirements and production is rapidly reduced, causing a massive change in the application production cycle. With such methodologies and production cycles being synchronized with the IT mechanism makes them more productive and streamlined. For this purpose, an effective DevOps strategy is needed to create a robust application. A good mobile app creator implements DevOps to ensure continuous service delivery.
Faster Development Cycles For the Organization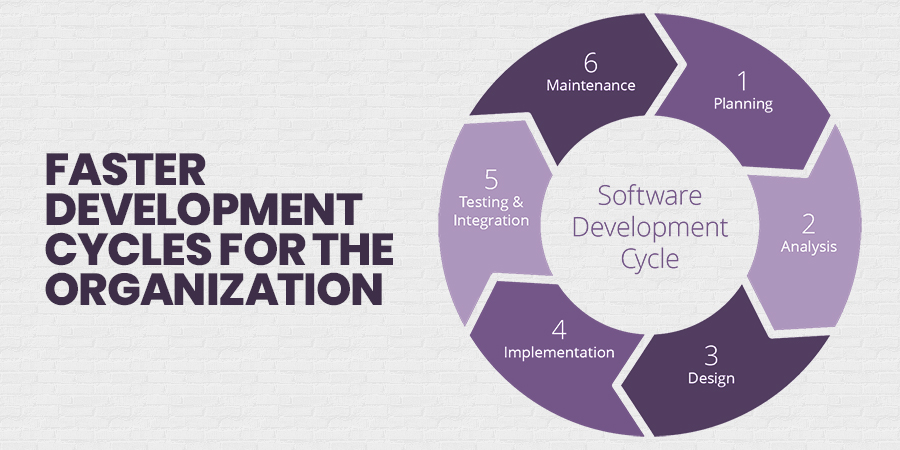 DevOps rely on two critical keywords, communication, and namely, collaboration. When both these features are enhanced, you will see an improvement in the development cycles automatically. Thus, making it a success story it deserves to be.
In an application development environment, defects and errors are one of the biggest enemies. However, by using DevOps methodology, mistakes and defects become instantly negligible, making it one of the most effective application development methodologies. With modular programming, iterative development, and collaboration, mistakes and errors can be reduced,
DevOps can plan strategies to overcome all the mistakes quickly. With the digital solution, one can easily find a way to minimize bugs and defects; there are endless opportunities to minimize errors and allow efficiency with every business vertical.
Silos No Longer Exist With DevOps
Silos and innovation are now things of the past. Nowadays, there is a lot of change than what we say through our eyes. Because there is no link between operations and developers, innovation was carried out in parts, making things more private and secretive. Although, as the time is changing, so have the methods of doing the innovation.
The level of interaction increased between teams, which includes all the methodologies. Thus, giving the new meaning to innovation. With the introduction of DevOps, older processes can be eliminated, while more modern methods can be bought into the force.
Let's Wrap Up
In this blog, you learned the complete Devops mobile app development process and the future of DevOps in the app development industry. No doubt, DevOps will be rising in the year 2020 as it enhances the productivity and efficiency of the app development process. Later you learned mobile app development trends in 2020 and beyond.
If you are a business owner and want to hire mobile app developer, you should hire an app developer who has good knowledge of the DevOps approach. So that you can have secure, scalable and feature-packed mobile apps without any hassle.