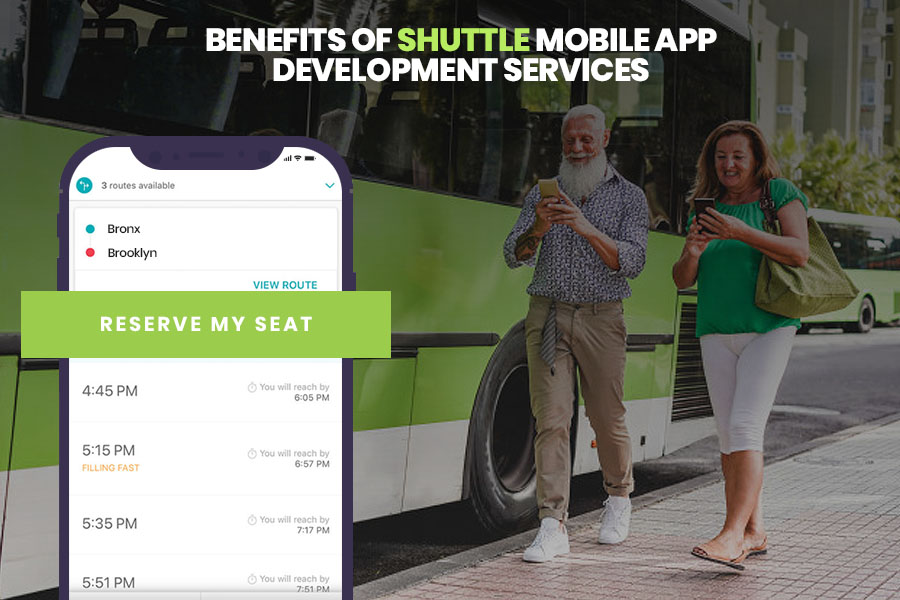 No doubt, the new year 2020 has brought a set of challenges for businesses in all domains. On the one hand, problems like COVID-19 badly affected the economy and made it hard for people even to afford their essentials. Whereas, on the side, these situations push online business opportunities to the next level.
However, no matter whatever the situation of the market is, the transportation sector is always on the go due to its nature of work. In the last 20 years, there are tremendous changes that have taken place in the transportation industry. Still, the wave of mobile applications have added a perfect edge to the industries and allowed companies to quench the specific needs of the travellers.
Initially, the mobile apps launched in the transportation industry were majorly accessed for navigation or location-based services. However, with the emerging technologies, today, these apps are widely used for everything from ridesharing to route planning, traffic data collections to travel information or travel fares.
Those were the days of the past when you needed to wait on roads alone for long hours or bother the hassle of standing in a queue to buy bus tickets. Shuttle Mobile App Development Services are fastly revamping the transportation industry and building a close level of interaction between transport operators and passengers.
If you are still in doubt whether it is worth to hire mobile app developer for shuttle app development, then you should know the benefits of investing in shuttle app development services:
Benefits of Using Shuttle Applications
Save Travel Cost
Whether it's about daily commuting to office or group travels, travelling cost always pinch your pocket.
According to studies, daily commuters spend 20% of their income and 2 hours of their day on commuting. In that case, hiring an Android app developer and launching a shuttle service app for the users can help in reducing travel cost and improve their travel experience.
For employees, shuttles can provide cheaper alternatives than riding on shared cabs and save time as shuttles always pick the passengers for the same location. Besides, employees who pay monthly parking space rents can also save by choosing to commute through shuttles.
Improve Punctuality
Getting delayed at traffic junctions, missing and reaching late to your final destination are the few most common problems faced by people while travelling with the public transports or their vehicles.
In fact, commuting through your vehicle can also get you stuck in the peak traffic hours and may push you to break signals and increase the anxiety. In this situation, providing access to shuttle services can spare the employee from driving in traffic and even ensure peace of mind that will ultimately enhance their productivity. Also, employees travelling by shuttle find it easier to reach their workplace in time with the high enthusiasm of working.
Boost Employee Productivity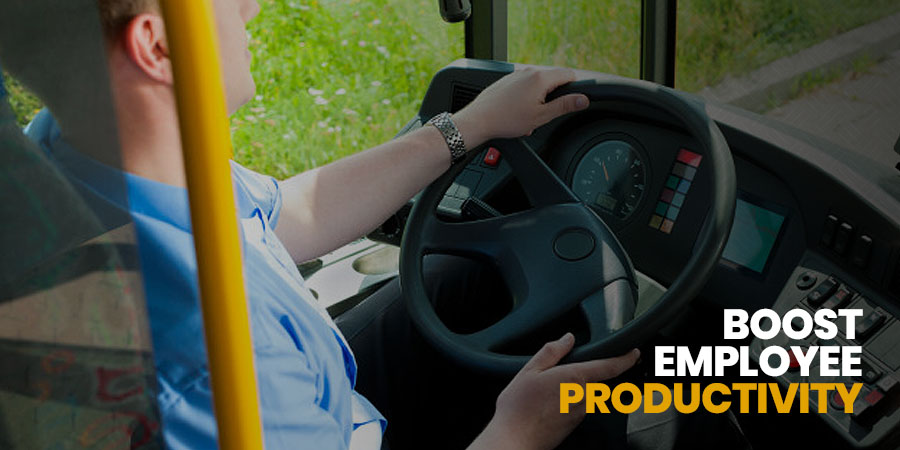 According to studies, work commutes of over 10 miles can lower down the work enthusiasm and increase the health risk of the employees. However, long term shuttle services can reduce stress-related health problems that may be triggered by driving. The shuttle services also provide enough time to employees to get prepared for the day, check their emails and stay updated with the news that they may not be able to do while commuting with their vehicle.
Ensure Better Travel Experience to Families
No one wants to travel with the heavy luggage in the crowded buses or wait for a cab already loaded with the luggage. When people in groups like family or bunch of families travel, it is always a nerve-wracking task to organize the seamless travel under the limited budget bracket, especially with the little ones. Therefore shuttle services provide you with the perfect solution to book the journey at your choice of time, date and destination and avoid such last-minute travel hassles
Contactless Payments
Now gone are those days when people need to stand over for long hours on the ticket counter to buy travel tickets for their trips. Android App Development Companies have developed an advanced level of applications integrated with latest features that allow you to purchase tickets without leaving the comfort of your home.
Companies are heavily relying on Mobile App development companies to develop an app with new payment methods and allow commuters to use credit or debit cards for the contactless payments.
Even such transportation companies are launching an app with the feature of providing smart travel cards that allow you to recharge your shuttle cards for the month.
Why Your Business Need To Invest In Shuttle App Services?
Whether you are a startup or a million-dollar business in the field of transportation, investing in shuttle applications is always a right decision for your business. In fact, reports have predicted that mobile apps can increase 30% business sales and enhance your business visibility.
Here are the few advantages of shuttle app development that your business can relish if they choose to hire Android App Developer:
Target Large Segment of Commuters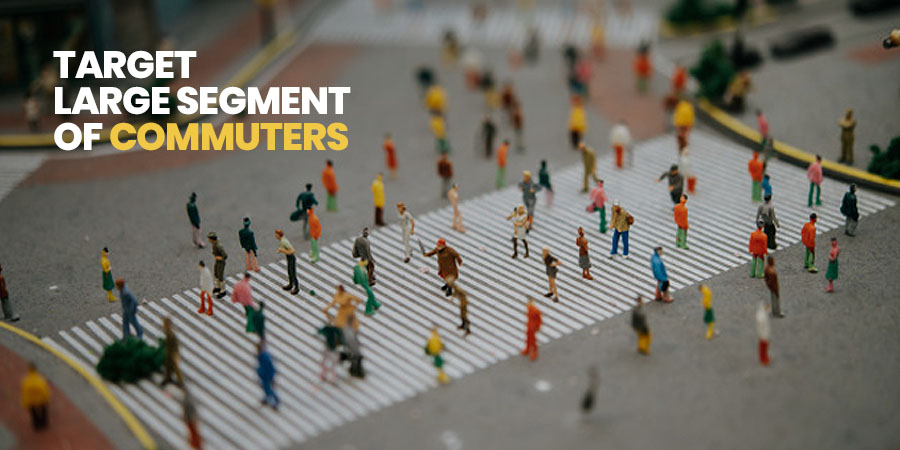 In the age of digitization, more than 4 million Android and iOS users are accessing mobile phones to manage everything from smallest to most prominent things. Hiring a mobile App Developer for shuttle application development can help you capture the most significant segment of the commuters. Since mobile is everywhere and has become everything for people, your shuttle app can allow passengers to schedule their ride anytime, anywhere without stepping outside their home.
Fuel Your Business Growth
Once you decide to launch an app for your business, the second most challenging thing is to determine how to make your app stand first in the competition. With 2.7 million Android apps and 1.8 million iOS apps, it is worth hiring iOS App Developer to customize the app with your business goals to bridge a perfect gap between your success and objectives.
Secondly, with the increasing number of smartphone users, where people spend Approx 5 hours a day on applications, it is the best idea to develop a shuttle app to always stay in touch with your targeted audience.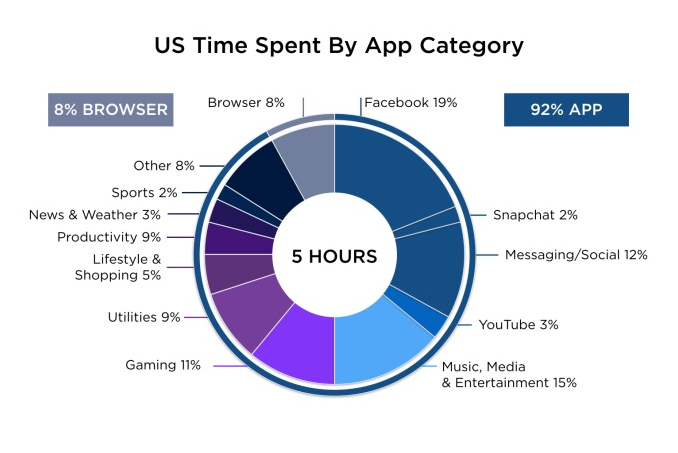 (Image source: https://blog.sagipl.com/invest-in-app-development/)
Increase Brand Recognition
Whether you are developing an Android, iOS or cross-platform shuttle application, it always strengthens your brand image. Your application can offer a perfect solution to potential customers who are looking for shuttle services.
You can choose to hire a Mobile App development company to develop an excellent, well-designed, user-friendly application with a simple user interface. Applications developed with simple, crisp and engaging interfaces tend to attract more potential commuters and encourage them to sign up your app.
Improves Ride-Bookings
Mobile applications are changing the way people sell or buy goods from the last few years. With the comfort of browsing the rides options (location, date, time) on the mobile app, commuters feel more flexible to book their rides on the preferred slots through dedicated mobile apps.
How Much Does It Cost To Launch A Shuttle App in 2020?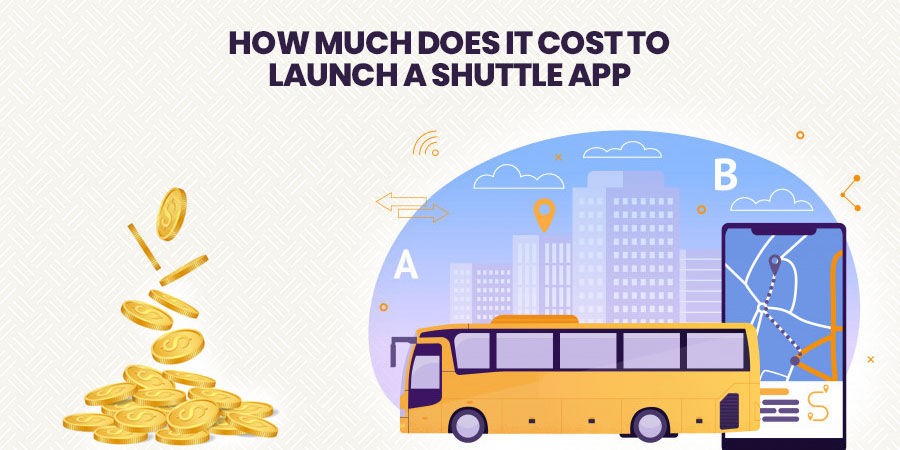 Launching apps in any domain is no more far fetched task for the businesses today as leading mobile app development companies are available outside to assist you with the latest mobile app development technologies. However, as far as the app development cost is concerned, it majorly depends upon the development team you hire for the project, what techniques you choose for mobile app development, features you integrate and complexity of the app.
Appsted, being a leading mobile app development company in the USA and understanding the financial situation of today's economy, thus offering clients to choose from hourly packages to hire dedicated app developers for the project.
Our hourly packages are starting from 80hrs, 100hrs and 120hrs, with the $18-$30 per hour price of the developer depending upon the level of the developer you hire.
If you choose to hire a dedicated team of developers, you will be assigned a project manager, app development team, QA tester and more to ensure full support and quality app development services under your budget.
Ending Note
Travelling is the industry that is always on the go no matter how the economy is performing today and will present tomorrow. But, if you want to make sure that your transport business will remain in the industry for next decades, then it has become important to invest in the shuttle apps. It will not only offer more comfort and commuting convenience to the commuters, but also improve your business performance.
In case if you are in doubt or wanted to know what are the best technologies available to develop shuttle Mobile App and what features you can integrate to enhance its functionality, We would suggest you to get in touch with our expert to discuss the project details further.