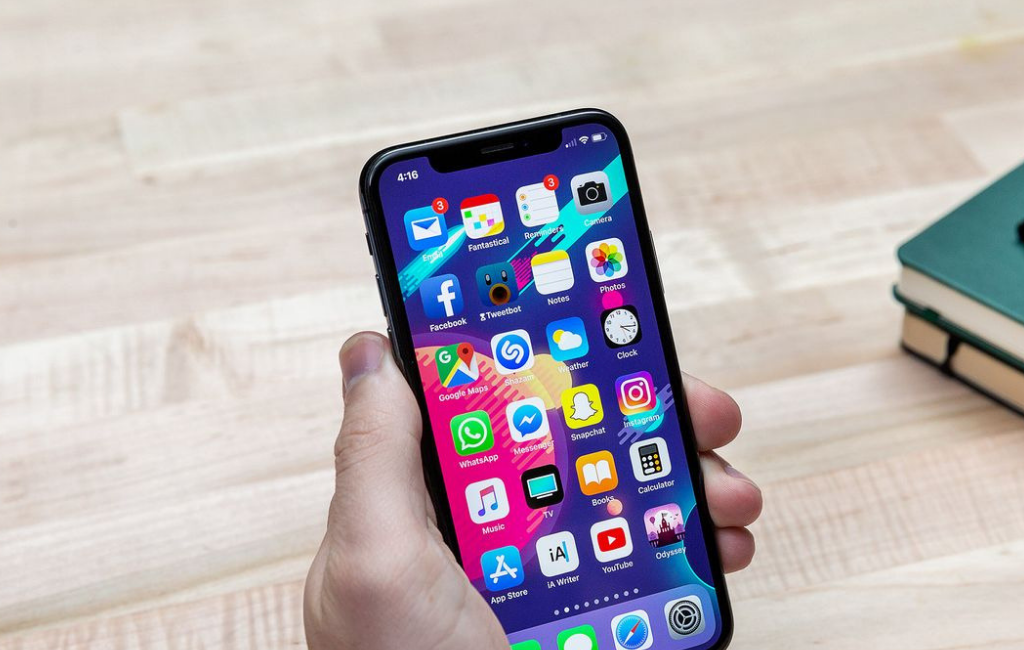 It is no secret that the world of iPhone App Development is highly competitive. And the competition just keeps growing and growing specifically in two primary areas in Mobile App Development: User Experience (UX) and User Interface (UI) design. According to SensorTower, there are more than 3 million apps on the Apple store and this is estimated to grow to 5.06 million in 2020.

Mobile Apps Usage Statistics from 2018 reported that more than one-fifth of users born between the years 1983 and 2000 open their apps over 50 times in a day. Thus, there are no doubts regarding the fact iPhone apps are preferred by most. This is triggering the development of newer, better apps and iOS App Development is gaining massive value.

Value of iPhone App Development Today
There are now powerful incentives for enterprises to develop apps for iPhones, as Brian McKillips believes. He states that apps and their ability to quickly create new features inside apps, especially the UI/UX is the best way to now obtain market share and increase the customer base.

The founder of Snap Fashion, the app powered by artificial intelligence, Jenny Griffith, agreed that iOS apps have become significant for specific industries: "For any strong consumer-facing brand, like fashion is a great example, apps are incredibly valuable because you have a piece of real estate on someone's mobile phone, so you always come in front of mind." Snap Fashion lets you find similar styles of clothes when you take a picture of a certain item with your smartphone's camera.

Thus, more and more industries are waking up and they are keen to hire iPhone app developer as they have found that iPhone Apps have tremendous value in today's world. Even established companies with brands that have been operational for years in the market are realising the potential of iPhone apps. You can see this more clearly in food franchise companies such as the Chipotle or Domino's Pizza delivery apps. For example, Pizza Hut, in 2017, raked over 1 million USD in sales through their iPhone app.

Some iOS Secrets
Right now, developers are creating apps with UI and UX in mind, so if you want to use the apple app creator to develop your own apps, here are some ios secrets to help you along the way:

Have a Clear Purpose in Mind
When you design an iPhone app interface design, you need to ask yourself a question: what demand are you trying to meet? When you have a clear goal in your mind, it will help you to see how a specific product design for an iPhone can accomplish the audience's demand. Whether is its UI designing or app development that you are focusing on, if you do not solve an actual issue, you will need to go back to the very beginning. Some critical thinking is necessary before beginning work on your project. This applies everywhere.
Thus, it is essential for you to do plenty of analytical thinking. You have to identify the potential bumpers on your way to implementation. You are going to be ready to move only when your strategy is in place.

The Ability to Emotionally Connect
An iPhone secret in app development includes the capability to engage users through a UI that is superbly developed. This helps them synchronise with their target audience. UI designers have to remain updated with the latest design trends and collect more information on how to make more appealing and effortless smartphone apps.

If the app was developed and designed many years ago, then it is more than likely to be antiquated. In such cases, designers need to redesign it and make it relevant and more pleasing aesthetically. Trends in UI are not only for the satisfaction of the aesthetic sense of the users but to present upon them a high usability standard. And it is seen that Apple usability usually makes its users content.

The First Impression is Vital
On average, when it comes to apps, most users spend less than a second to make their minds up about it. When you take this into consideration, UI designer must try to make their app design exceptional. From the appropriate colour palette to the correct pixel combination, the UI design must stand out. But alternatively, uniformity produces disinterest and apathy.

According to Localytics, 21% of users quit their app after a single use. This may happen due to bad UI design. If you want to make your app more engaging, you just need to include the current design knowledge.

Fine-tuned, stunning designs add to the building of trust. Somewhere in the profound parts of subconsciousness, we believe that when a company prioritises its app or website look, then the products or services they provide have to be amazing. An excellent UI ensures engagement and eventually, companies gain trust.

Layout and Content Are Powerful Attention-Grabbers
People more than likely prefer to use their favourite iPhone apps on all their Apple gadgets (iPads, smartwatches, etc.) in every aspect of their lives. In the app interface design, its layouts and elements can be adjusted to automatically edit size and shape on several devices, in between doing multiple things on iPad, when rotating the screen, in split view.

When designing UIs for iPhone, it is critical to developing a clever interface that provides an amazing experience for all life's conditions. The main tip here is that the layout should fit the iOS device's screen. Users must see the main content without scrolling or zooming in. An iOS secret is that you should know that for its typeface, iOS uses the font called San Francisco. The fonts are magnified to provide your text clearness, texture and a distinct style. The text must be 11 points at the minimum to make it readable at a usual viewing range without zooming.

Colourful Contrast
Various studies show that colours play a vital part in our lives influencing our mood on a regular basis. Life is monotonous without colours. Colour is an essential asset in the toolbox of any UI designer. Some colours can make a person hostile; other colours can make them resigned. Additionally, designers should not use colours to such an extent that their customers turn aggressively resigned.

The purpose of the UI designer is to make their users happy. And that is only possible when they see real merit of app interface design. Visual design with a good look is favourable for enhanced user interaction and it is a strong attention-grabber. For example, you have to maintain a vibrant contrast between the background and the font colour to make the content understandable. However, colours must be applied sparingly. A smart UI designer will try to use warmer colours (red) more than cooler colours (blue) as the former kind stands out more at times and tends to be more pleasing to the eyes.  
Choose the Right Language
For iOS development, Swift is the named programming language. It is the choice for most designers and it has been used to make many successful apps over the years due to its benefits, which include
It is open-source and easy to use
Lengthy codes are not needed, thus, making it easy to read and write
The code structure is simple to maintain
It ensures efficient and quick app development
So if you are looking for the right language to develop your app, opt for Swift, especially if you are a beginner. You will also easily find many tricks and tips due to community support when you start learning.

High Performance is a Priority
The key to success lies in performance. A app that performs well meets all the demands a client has. It also assures enhanced and instant return on investment. It is critical to analyse the application's performance even if it is released. Just keep making useful updates when you need it to keep your users happy. If the level of performance drops, developers have a tough time. The factors that assure the most efficient performance are an attractive UI, reactive effect, reliability and speed.

Test Before the Official Release
Always keep testing; it is important that all iPhone App Development companies should test their product before the launch. They need to test everything to ensure reducing the risk of bugs in the future. Several IDEs, like Xcode, provide navigators that expedite the physical process of testing. Developers, also, make it easier on themselves when they perform tests.

Conclusion
The bar has been raised for excellence due to iOS app development. A whole new standard for UI has been established. Developers are fighting to provide unique and engaging UX. There are many common concept designs before one begins coding to improve usability and make more attractive apps. A UI is an essential part of app development of iPhones. The exceptional synergy of your app is a win-win situation. It would bring you more profit, bolster the brand and so much more. Finally, everyone wants an application that has a UI that is user-friendly and elegant.

Author Bio:
Manan Ghadawala is the founder of 21Twelve Interactive which is one of the best mobile app development company in India and the USA. He is an idealistic leader with a lively management style and thrives raising the company's growth with his talents. He is an astounding business professional with astonishing knowledge and applies artful tactics to reach those imaginary skies for his clients. His company is also recognized by the Top Mobile App Development Companies. Follow him on Twitter | Facebook | LinkedIn