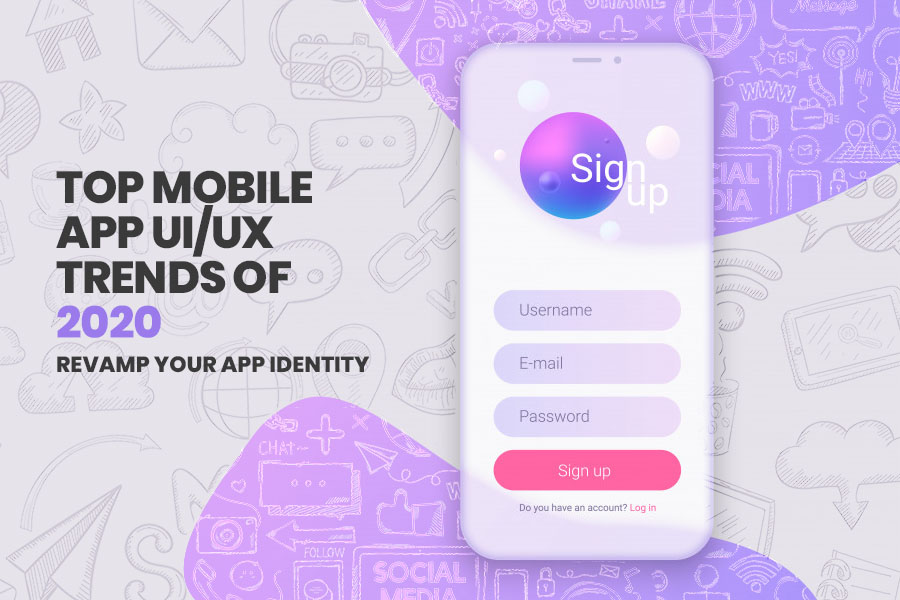 The significance of mobile applications for businesses of all sizes can be seen from the fact that about 87% of mobile phone users spend most of their time on applications rather than their web browser. As per a recent estimate, about 350 billion mobile apps have been downloaded in the year 2019. It shows the necessity of having a killer mobile application design for your business.
Nowadays, people use mobile apps for everything right from utility bill payment, shopping for their favorite brands to placing food orders. In this post, we will add some mobile apps UI design trends to watch out in 2020. I hope these UI & UX design trends help you in creating more engaging mobile applications for your target users.
1. 3D Graphics and Animation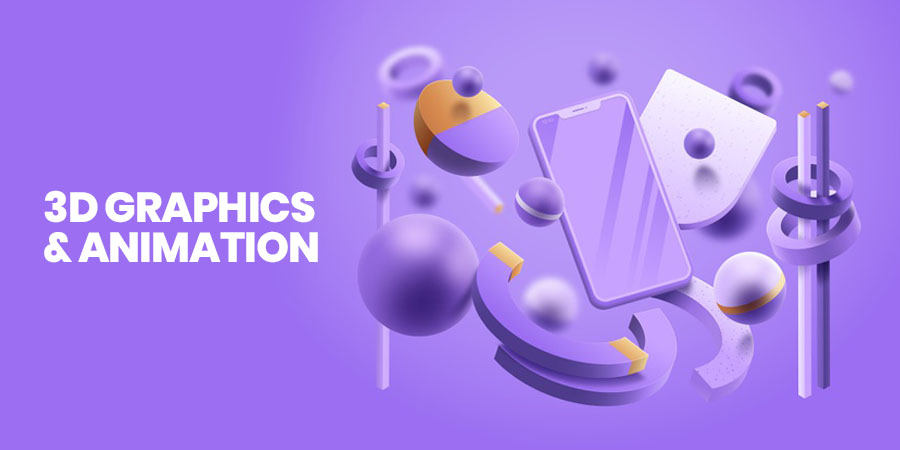 Animation and 3D graphics are not new to the UI design. Its frequency has grown in recent years across several product categories. In particular, AR and VR apps have leveraged these items for things like displaying furniture in the real rooms. Another popular example is to provide 360-degree products that have become popular on different eCommerce websites.
If the UI design needs to be especially noticeable, 3D graphics are a great way to execute this. Animation adds visual appeal to the app. While these effects take longer than 2D versions and need a special skill set, they are worth the additional resources in cases where they append to the overall user experience.
2. Unique Microinteractions
Microinteractions are an indispensable component of any good digital product design. However, many UI stakeholders and designers still ignore it.
In addition to this, microinteractions render additional feedback and insight to users. This may include things like color changes to show different situations, interactive animations, and haptic feedback in mobile applications. Besides, Microinteractions can also promote the design from functional to exceptional.
3. Password-less experience
With the use of many applications on a daily basis, precisely retrieving passwords becomes more complicated. The 2016 Intel Security Survey shows that 37% of users forget their password at least once a week. In the year 2020, password-free login techniques are likely to become more prevalent.
There are some kinds of login without passwords that are already used in various mobile applications. For instance, biometric authentication (facial or fingerprint recognition). In addition, one-time also called short term password used in eBay and login link used in Medium.
4. Dark Themes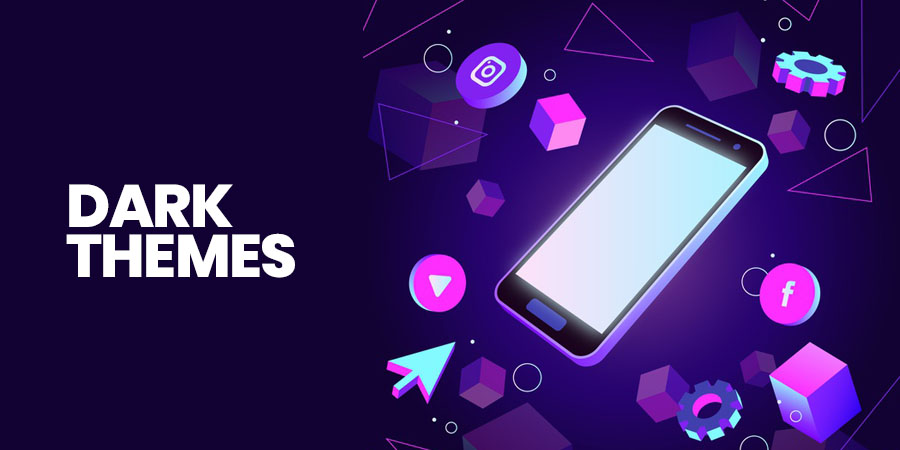 The dark theme was also quite popular a few years back. Apple provided a lot to help in this direction when it released a Mojave update having the ability to automatically set a dark theme for its supporting apps. In addition to this, they also released an iOS update that provides similar dark mode functionality.
Dark user interface themes will proceed to evolve in the year 2020. Beyond visual attractiveness – one of the most valuable benefits is that for some people, dark appearances with appropriate contrast can reduce eye strain. Gmail is one of the latest important apps for a dark dark remedy, which launched the option again in September month. Now that all 3 major tech giants (Google, Apple, and even Facebook applications) have jumped onto the dark theme, this trend is unlikely to die in the coming future.
5. Voice Interactions
Voice interactions are once held for the science fiction world. Now, smartphones have changed everything, making interaction with voice not only conceivable but also the mainstream. Allowing people to communicate with the app with voice commands opens up a world of interactivity with the product. When a customer can provide voice commands, he or she can use a mobile app in situations where the touch interfaces are unsafe or unpractical – like when following a recipe, driving, or an educational program.
The interaction with voice is not new, but the early iterations were rough and often did not work well. Over many years, voice communication (usually supported by artificial intelligence) has evolved into a practical way to interact with the mobile app. As sound control updates, this trend is not likely to go away. Google published major upgrades to the Google Assistant feature in I / O 2019, which symbolizes that some consideration may be the start of interactions with a voice that almost replace tactile interactions.
UI designers will benefit a lot from reading about how interactions with voice work and how they can combine them into their products, particularly mobile applications. Finally, voice interaction can circumvent other kinds of interactions, including on the web. If you choose any mobile app development company for your app development project, you can ask them to include voice interaction systems in your app.
6. Device-agnostic experience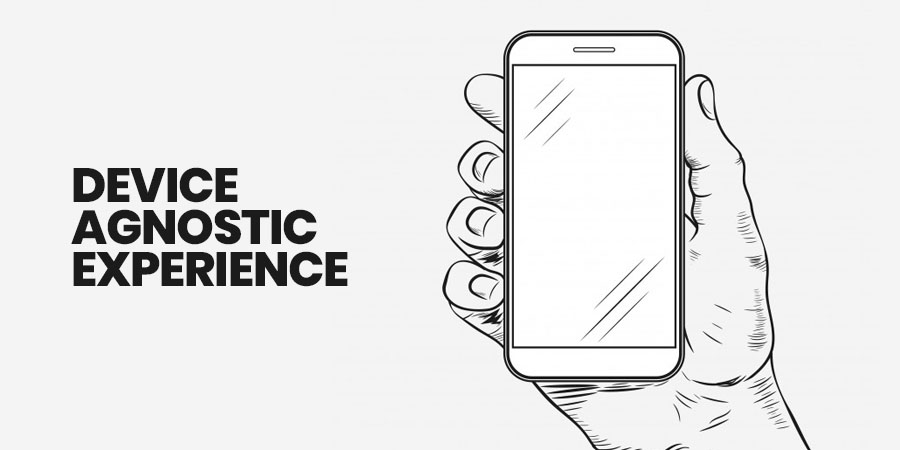 People buy more smartphone devices for everyone. Statista suggests that by the year 2020, there will be about 6.58 networked devices per person globally. The way people access knowledge changes. Changing from one device to different is normal.
Designers should also think outside the box because the "have a desktop" and "portable" classes are not enough. Consulting in terms of the user's journey is even more profitable outcome in producing a design that the machine does not know. This way, users will have a seamless user experience notwithstanding of device. Example of identifying the device when booking flights on smartwatches and smartphones:
7. Fullscreen smartphones
Most phones have lost their borders and have a rounded edge. This changes its interface somewhat. This will offer designers the difficulty of using fast components of the mobile user interface and mobile application design.
In addition to this, the iPhone no longer has the keys on the homepage and Android phones also miss the buttons on the screen to make room for the content displayed. For a cleaner screen, navigation relies on a display that can also be a designer's face. This is a strong step for users to learn new skills. Consequently, it is necessary to add or adjust visual cues to help them know the dynamics. Mobile applications running the latest operating systems on these smartphones fill the screen to darken implementation. Besides, think differently when designing a new range next year.
8. Storytelling
In the development, the ability to tell great stories about digital experiences remains one of the best. The print itself can form a strong visual pyramid. A very significant part of the user interface, it plays a significant role in achieving an exceptional user experience. The  development of UI in the year 2020 – Text style in itself is not enough.
Advertising writing has become one of the most essential elements for great user experience and will continue to be in the coming year. Although this style draws attention to users, the narrative draws on the brand because it makes them appear like part of the story. This, in turn, blocks users from scanning the content only. So do not underestimate the significance of writing UX.
9. Artificial Intelligence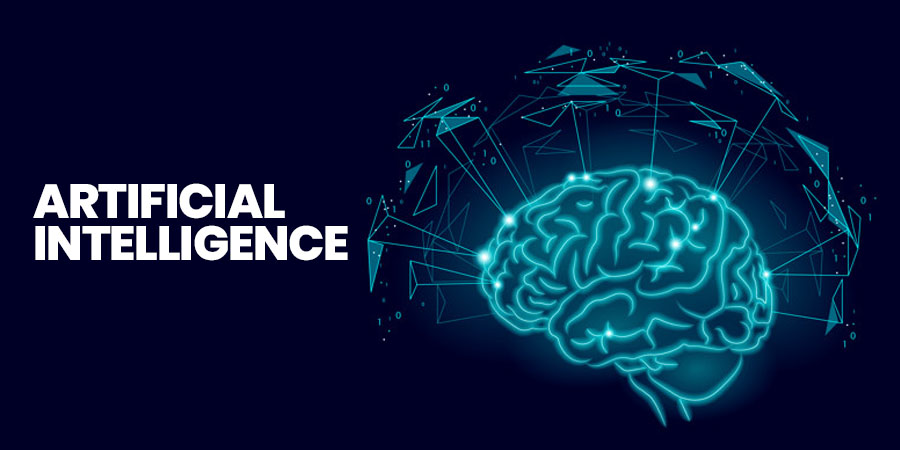 Not surprisingly, by the year 2020, AI has been consolidated into almost every possible product. I highly doubt that it will succeed the designers. Furthermore, it will probably provide support and benefit from our work. Thanks to the ability of artificial intelligence to collect data on a large scale, we will never regard more custom products produced 100% according to the requirements of each individual. A very common example is when you need to check the content you care about after signing up for a mobile app. Or when you like or avoid Spotify's songs in order to help us determine our taste for music.
These tall and seldom boring panels created to inform the user will be less obvious when replacing engine learning. Products learn more and more about users based on their performance, which will help to build a better user experience. Ultimately, it can really lead to high conversion rates. What's more, a lot of time will be given to the designer. Instead of building hundreds of panels, we will be able to concentrate on having a creamlike experience.
10. Broken grid, asymmetrical layouts
It appears that the following years will not be known for using the traditional and clean net. We will discern several overlapping factors. Several screens come back to life, but it is now revealed that it is also integrated with an asymmetric organization. Mainly, it includes items set in a very unusual, but not casual, manner. We will face great extensions and large areas of space.
All these components are intended to show their eyes in the direction they want to concentrate more. Other improvements in web design will depend on the features of modern art movements like brutality and structuralism.
Let's Wrap Up
I hope this blog has given you a clear idea about mobile app designing trends for the year 2020. If you hire mobile app developer, you can make sure that he or she is well aware of these mobile app development trends. Although, most of the reputed app development company are well aware of these trends and follow these trends in their app development project.