One of the biggest misconceptions which is lingering around in mobile app development world is that developing a mobile app is quite a costly affair. Though I won't say that developing a mobile app is a penniless job, however you would certainly not need fortunes to make a mobile app. Wherein considering the benefits that they offer is covers up the complete costing factor you need to be aware of the. Mobile apps are no longer just for the entertainment purpose but have now become a major business carriers.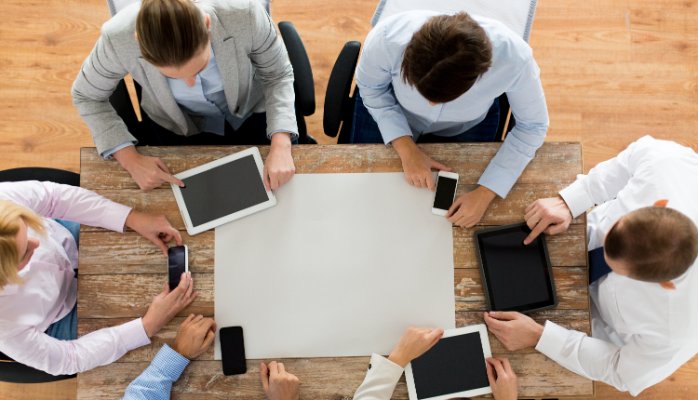 Business owners have started taking mobile app quite seriously as this has the business owners to reach quite easily to their users. Looking at this extensive reach of mobile apps we can see that the business owners need to enter into mobile app development quite seriously. Development cost is a prime discuss  and obviously cost of recruiting a professional Android app developer is a major concern.
The biggest myth! Mobile apps aren't for Small Businesses
An analysis carried in 2015 of 40, 402 app that were created with app development platform found that it was "expected" businesses for instance gyms, hotels, politicians, golf courses and even plumbers are rising in the development. What is the reason behind why these industries are building more apps, and this is the ease of building apps increases? As we know that it has become quite easy to develop mobile apps, therefore we can see that the potential functionality also increases.
Apart from this, there are several one-off investments such as in-app payments can help them save money for long-term investment and also cut shorts the amount of time it spends in order to fulfil the orders, complete the bookings and take payments. For those who wish to meet their potential clients at several locations, they can easily display data as well as portfolio offline by making use of an app is what that is responsible for finishing a sale or losing a prospect to your competitors.
Cost incurred in developing a mobile app depends of several factors and hence varies regarding requirements. Costing depend on the size of the apps, support, maintenance, content, are certain major points that comes into play while designing the app. Furthermore, cost of the app also depend on what kind of development are you are opting for such as in-house outsourcing a development firm. As discussed earlier certain factors are responsible to certain factors that come into play that determine the cost of developing a mobile app. However, these factors are quite similar for Android apps.
But there are certain apps that need some extra paid tool that costs some extra costs. This is the case with Android games and those apps that require any additional security features or graphics which are beyond the scope of Android app development environment.
The total cost of the app comprises of the following factors:
Hiring the developer:
The cost of hiring a developer depends on the technical expertise as well as the experience rendered by the developer. However, the nominal cost of hiring the developer is a monthly fees of $100 or $ 5-10 per hour.
The resource that you spend in gathering the user's requirement for the app is quite big. Further, you need to carry on surveys as well as campaigns on staff that requires you to complete this job.
Designing and developing the app:
The design and development cost is the total amount which is spent on the remuneration of the developer and the design as well as other licenses that one might purchase.
Testing the app:
Development through the most essential but not the sufficient condition for developing the complete app. Mobile app testing is one of the primary requisite that involves money. Improper mobile app testing further results to unnecessary deadline delay and cost overruns.
Having a proper marketing strategy:
For this, you need to have a fixed budget for marketing your Android app through CPI, CPM and other things. An app without a proper marketing strategy will be lost in this vast ocean, so as to have a guaranteed success you need to be highly competitive in the industry.
Bare Bones:
When it comes to native app development, we know that the cost incurred is much more when compared with cross-platform app development. For those who do not wish to compromise with their quality must go for native app development which certainly is not the big task if done with proper planning.