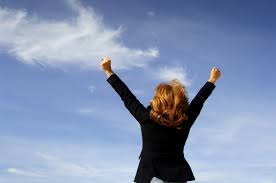 With people increasingly utilizing mobile software for business and pleasure, numerous companies have come up with mobile app development services to fulfill the demand for bug-free mobile applications. Appsted has emerged as a global leader in delivering fully functional mobile applications that serve varying needs.
Recently, Appsted announced the successful delivery of over 1000 unique and versatile mobile apps. The company understands the importance of mobile apps for staying connected with the customer base and aids you to hire Android app developer and iPhone professional as well at its best. In the last five years, Appsted has designed and launched brilliant mobile apps for more than 10,000 customers in different countries of the world. More recently, during a press meet, the company's spokesperson proudly announced the successful delivery of 1000+ mobile applications to global clients. While making the announcement, the spokesperson told the media "We, at Appsted are proud to announce the successful delivery of 1000+ mobile applications to individuals hailing from different business verticals. Having received rave reviews for our mobile apps, we seek to impress and meet the mobile apps development expectations of our clients. I would like to thank all our clients for showing such level of trust in us and encouraging us for delving into mobile app development for numerous domains."
Key Mobile App Development Services rendered by Appsted include:
iPhone/iPad Development

Android Development

Windows Development

HTML5 Mobile Development
Appsted's spokesperson also added "We believe that mobile has outgrown as one of the biggest defining technologies for contemporary businesses. After having served clients of all sizes, ranging from one-man entrepreneurs and growing small organizations to huge industrial giants, we enjoy working with clients who come to us with unique mobile app ideas."
Appsted specializes in delivering mobile app development services for native mobiles, hybrid and HTML5 Mobiles. Here's a look at some of the highly commendable mobile apps developed by Appsted team:
Fitness Tracker Android App- This is a tempting Android app specially developed for the health conscious population. Whether you're a cyclist, a runner or a jogger, you can install this app into your Android phone to keep a good track of your time, distance, speed and altitude.

PinyPoint Health iPhone App- This is an iPhone app custom-made for people suffering from different ailments. With this app, you can record your health symptoms, tag photos and save activities of the affected body part, followed by submitting the same to the physicians for the purpose of most-suited medication.

Manage Expense Android App- This is yet another major offering by mobile app developers at Appsted. This robust Android application allows you to manage your incomes and expenses via categorizing the same. You can manage multiple bank accounts and import-export account activities in a simple manner.

Soccer Stats Pro Android App- As an attempt to contribute to the sports industry, Appsted launched its Soccer Stats Pro Android application. With this application, all soccer lovers can easily record soccer game statistics and keep a good track of soccer season records and key statistics of each individual soccer player and their team.
Boasted with a team of professional mobile app developers, Appsted has been meeting and exceeding the expectations of mobile app seekers. The team has a thorough knowledge on all major mobile technologies that have been utilized for successfully executing numerous mobile apps development projects. With a focus on developing clear, crisp, eye-catchy and easy-to-understand mobile applications, the company has empowered several businesses across the globe.
With mobile applications becoming a part of our daily lives, Appsted has turned as an 'Angel' for people looking for highly functional mobile applications. From social networking apps and hotel reservation apps to music and gaming apps, experts at Appsted are well abreast with all the ins and outs of developing highly relevant and bug-free apps. All the mobile apps developed by Appsted have helped in sky-rocketing the sales ratio of business organizations. The company keeps a keen eye on mobile markets and technologies that are being introduced for effective mobile app development.
As a professional mobile application development company, Appsted has the potential of delivering mobile apps that can take your business towards greater heights of success. The company works at simplifying mobile application development by combining different scripts including JAVA, HTML5 and CSS3. This ensures that the clients are not bound to a single platform and their apps work perfectly on a variety of mobile operating systems. Appsted not just delivers you flawless mobile apps but even renders you suggestions on improving upon a yet-to-be-worked upon mobile app idea. If you too are in search of a perfect Mobile App Development Company that renders complete app development solutions, Appsted is the company that won't disappoint you.