This is the digital age in which the use of mobile phones and internet has penetrated deep into our day today life. Now every day we do so many day-today tasks using mobile phones and mobile apps which are connected to internet. Not only in personal life, rather if businesses want to stay competitive in the market and want to grow, they also have to build their mobile apps and launch them in the market. That's why demand for Mobile App Development is increasing exponentially and right now there are millions of apps in the Apple App Store and Google Play Store. Mobile apps also help the organizations to gain online reputation and acquire more customers through internet. But now the question arises: who will develop our mobile apps?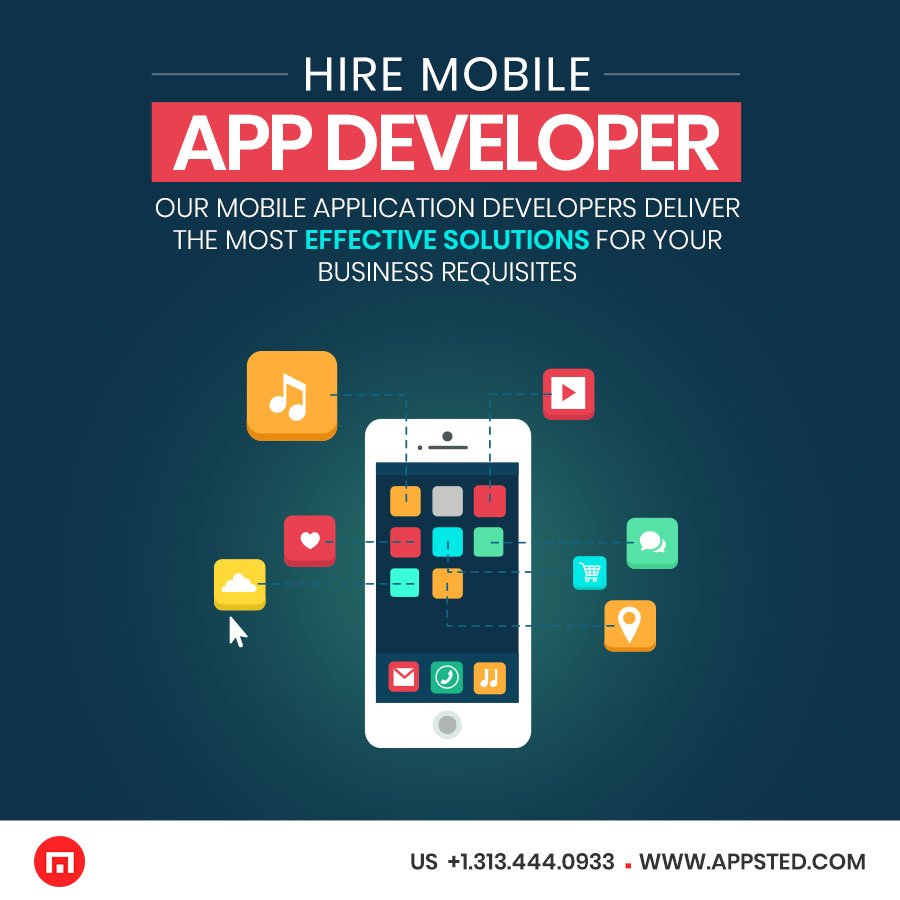 For answer to this question we reach at three possibilities mainly i.e. either hire an inhouse team of Mobile App Developers to build your mobile app or hire freelance mobile app developers or hire a professional mobile app development company which is reputed one and has many years of experience. When we think deeply about all of these options then we find that we should go for hiring a professional mobile app development company if we really want to get the full benefits of a mobile app for our business success.
In this article, we will discuss about the same i.e. the key advantages of hiring a professional mobile app development company to build our mobile app.
Focus on UI/UX
For success of any mobile app, it has been observed that it should have excellent UI and UI which means user interface and user experience. Professional mobile app development companies use right UX design and frameworks while developing the app and always deliver the app which has easy to use and attractive UI. UI and UX are the crucial part of any mobile application. A professional company has expert designers and developers who can build an excellent quality mobile app having stunning design which attracts the clients.
Cost Saving and Time saving
Professional app development companies have a full-fledged team which is quite experienced and which has handled many similar projects earlier, to carry out the development work. Hence it is easy for them to develop the app in a most cost effective and time saving manner. They have faced many challenges earlier and they know very well how to handle them quickly. They also respect the timelines and will complete the project before the deadline.
Advantage of Experienced Team
This is one of the most important benefit of hiring a professional company. They have lots of experience in developing similar mobile apps from similar field hence they can develop high quality mobile app for you. Moreover, based on their earlier experience, they can even give some valuable inputs and suggestions during the app development process which can be highly useful.
 
Full-Fledged Team of Professionals
A professional company has a full-fledged and complete team of professionals which has project manager, business analyst, designer, developer, tester and quality assurance engineer. Hence each aspect of your app development work is taken care of carefully and finally you will get an excellent quality mobile app which will win on all the fronts.
Full and Long Term Technical Support and Maintenance
The main advantage of a professional company is that they have an established team, infrastructure and setup and they are not here for few days rather they are here for very long term. Hence they can provide 24*7 proper technical support and maintenance service during and even after the app development process. Hence, using their service, you can update your mobile app whenever you want.
Conclusion
In conclusion, we can say that there are so many benefits of hiring a professional mobile app development company, some of which we have shared with you above. Other than these, you will also get benefits like good communication channels, highly skilled team with latest knowledge, easy to fix the app for any bug, easy to add new features into your app, high quality of app, proper testing and much more. Hence if you want to develop your business app then you just have to look for an experienced, and established professional mobile app development company which can build a high quality app for you. They will deliver you a high quality and reliable app so that you can achieve your business targets easily.