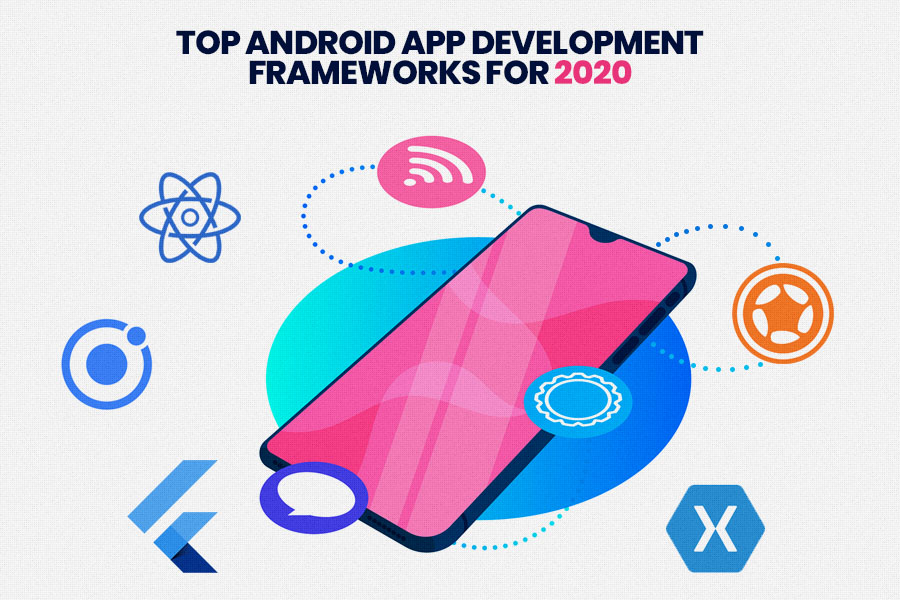 There are more than 6 billion people that are indulged in the manoeuvre of mobile phones. And therefore, businesses have realized the importance of mobile application in today's era.
More than 2 million mobile applications on play store have been developed and introduced to the audience. Thus, it is natural to have a cut-throat competition among app development framework. Whether it is for android app development, or it is for iOS app development, working with the right structure is vital.
There is no shock to the fact that developers, as well as app developing companies, upgrade the system to make the app top-notch, best in class functionality and later provide a wow experience to the user.
Nevertheless, while aiming to develop an application, there are times when the user gets confused between the vast array of frameworks. Therefore, here are the best Android App Development Frameworks in the year 2020 that would help the user to construct their desired app.
Top 5 Android App Development Frameworks 2020
In general, creating an Android app is to use Android studio. Here are some of the popular Android App Development Frameworks that would help you with the future aspects of the creation of the app.
1. React Native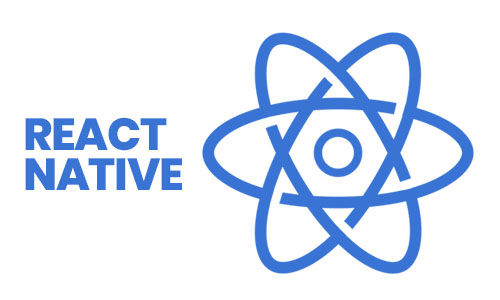 React native is one of the most popular and widely used frameworks; reactJS was developed by the efficient team of Facebook. It is acknowledged as one of the several comprehensive and deepest Javascript libraries that are known for constructing the beautiful user interface. It tends to assist the production of interactive and reusable User interface components. As per the latest data on multiple resources, this is the type of language which is considered as one of the most robust frameworks that are adopted by every web development company.
Not only this, but it is the type of framework that has made a mark in the world of developers, and thus it is believed that it is one of the faster angularJS platforms. This is the type of framework which is a perfect selection for the people that need a secure, scalable and productive structure. You would be shocked to know that this framework is operated by 38% of developers worldwide.
Reason to choose ReactJS in the year 2020
It grants all the users with a robust set of documentation and data that involves online resources. It hence presents a stable code that is there in the one-directional flow of the data or information.
With this framework, the user can deal or have a high possibility in terms of server-side rendering. This means that it tends to fit well with any framework as it is only view layers.
The most satisfying bit about this framework is that it has a smooth learning curve. Thus it is a secure, efficient, flexible, and therefore it is smaller in size.
The framework consists of virtual DOM that tends to offer the user with good user experience and therefore helps them to improve the performance.
You would be glad to know that there is an open-source library that encourages the contributions.
2. Flutter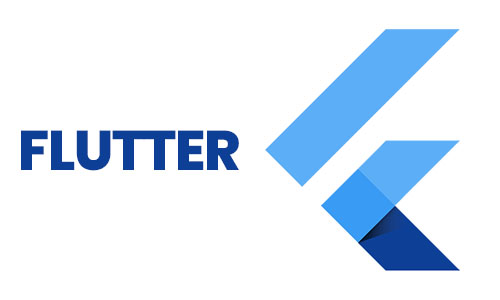 Flutter is one of those modern app development kits (Google introduces that) which tends to construct apps like iOS, Android and Google fuchsia ( a new platform that is produced by Google). This platform is known for creating and operating the excellent interactive cross-platform hybrid app.
When Flutter is being talked about, there is a possibility that you are faced with two kinds of scenarios. One where the Flutter app would perceive and protect the application as if they were a website and then wraps the web view into a native application. And second when it covers the native controls, and would then mould with the cross-platform construct.
Although Flutter goes up with different approach from another cross-platform mobile development framework, it doesn't fail to grant the user with an engine that has a portable runtime to host the application. Thus, before you Hire Android App Developer to develop your app makes sure that they are well versed with the framework.
Not only this but Flutter is produced on the skia graphics library which leads to allowing the user with widgets that are rendered.
Reason to choose Flutter in the year 2020
The latest beta version supports the professionals to construct apps with single codebase ( for both Android and iOS)
Flutter is exceptionally adaptable and robust. With the extension of a library of scalable widgets, it becomes a profoundly supportive platform. It also promotes the development of tailored interfaces with independent and appealing themes.
It is initially known for its feature of "Hot Reload" The tool supports the user to obtain access to a wide variety of widgets along with the functioning of dynamic interface with security.
The platform is well recognised for its potency. It is a highly useful, compact GPU rendering UI that provides an app to operate on multiple interfaces.
The platform is well equipped with native ARM (Advanced RISC Machine) code that accommodates the user to create more tech businesses and startup enterprises.
It can be installed into any existing app.
3. Ionic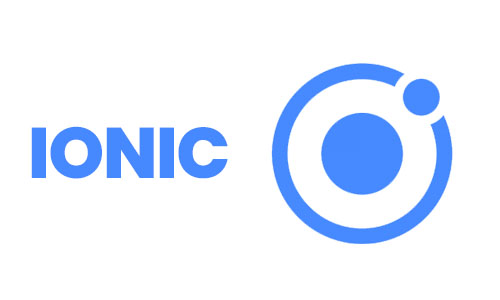 Ionic is considered as one of the most popular and open-source mobile development framework, which tends to support cross-platform development. The platform is known for supporting iOS 7 and Android 4.1 to the rest of upgraded Android & iOS versions. Android App Developers can easily rely on this platform.
One of the several important benefits of utilizing this app is that it provides the user with user interface elements. The platform offers a set of default UI elements such as action sheets, tab bars, forms, filter and navigation menu, which helps the developers to focus on development path rather than the user interface element.
Not only this, but this is the kind of app that has its own CLI ( command line interface), and thus it makes the app development process easy. Technologies like HTML, CSS and Javascript are used in this framework, and therefore it tends to add the developers skill too.
Reason to choose ionic in the year 2020
This is the app that tends to use a single code base, and when it is combined with angular, it tends to deliver incredible results.
To develop the structure of the application, it tends to use angularJS, and thus it provides a library of tools and components.
This is the type of framework that is easy to adopt and thus, it is platform-independent.
It provides the developers with data binding and extensions to HTML's syntax that are beneficial.
Simple Javascript is used to create this plugin. The user can access the mobile camera, GPS and all the other stuff by accessing few simple codes.
When the user launches the app in the separate platform, themes are automatically changed, and it then maintains the natural feel.
4. Xamarian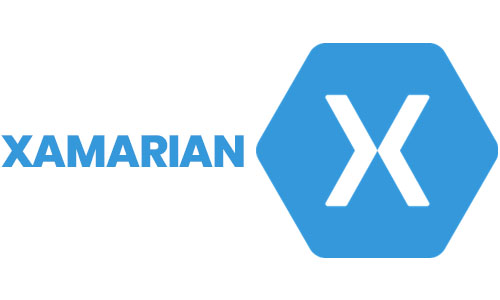 Xamarian is an open-source, cross-platform mobile development framework that uses the same code base for both iOS and Android. The framework was founded in the year 2011, and five years later Microsoft acquired it ( in 2016)
Xamarian provides the users with an excellent user interface, and thus it comes with almost all essential tools that are required to build the mobile app. One thing that you need to know about Xamarian is that it tends to use the C programming language, which only means that there is no need to learn swift or java to build iPhone and Android app by the help of Android App Creator.
Xamarian is also known to be an abstract layer that controls the communication between shared codes with underlying platform code which tend to use 96% of code reusability.
Reason to choose Xamarian in the year 2020
The platform consists of Native API access and also has a Native UI support.
The platform consists of experts and professionals that tend to make up the colossal community ( around 1.4 million developers)
The platform tends to target every platform and helps in easy integration of the API
It can easily be tested over multiple devices with the help of cloud services.
5. Corona SDK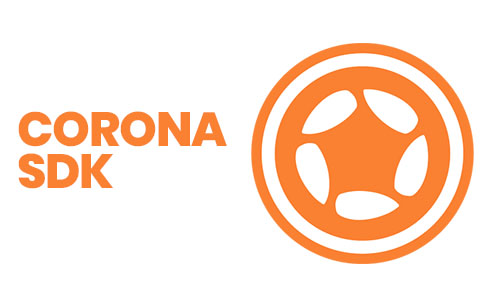 Corona SDK is considered as a cross-platform framework that enables the user to construct mobile and desktop apps. Corona SDK utilizes LUA, which is a quick and lightweight programming language that tends to build applications for Android, iOS, Amazon fire, MAC and Windows desktop. Corona SDK is free, and it is simple to set up to start the developing device. Additional the app tends to add up continuous recreation of the app preview.
The different highlight of this structure tends to incorporate live testing that is profoundly improved and has various modules to broaden up the components.
Reason to choose Corona SDK in the year 2020
The platform manages to build world-class apps that implement the user with ten intervals more accelerated speed.
The framework serves to support all the important platforms, including iOS and Android.
Many strong games currently in the business have Lua as their scripting language.
The availability of plugins reduces the development plan drastically for Corona SDK.
Corona grants the user with invaluable support to integrate implicit currencies, banner ads and app properties.
Corona has its forum holding of an association of developers who support each other by according advice and information.
Wrapping Up
Frameworks are considered as one of the essential tools that are used for creating mobile applications and web applications. It should be taken into consideration that every project and demand has a unique requirement. Therefore, the choice of the framework should be sensibly made after the user determines the necessary factor.
Note that there are over four million frameworks that are used for android app development that is used by 5 million or maybe more app developers. However, the above five structures have been listed as most useful ones that can help the user to develop the correct application with the right set of features and functionalities.