Android app development is the most sought-after app development platform which lets the people around the world develop their apps with most dynamic and functional features. An app should be very much efficient and productive at the same time so that the users of the app get addicted to the app. Moreover, an app should have an excellent user-experience. That is why, it is great to hire Android developer who has all the right kind of expertise at hand. Not only it is important to have info about the app development in Android platform, but also Java and MySQL plays a great role in the development of some very unique apps.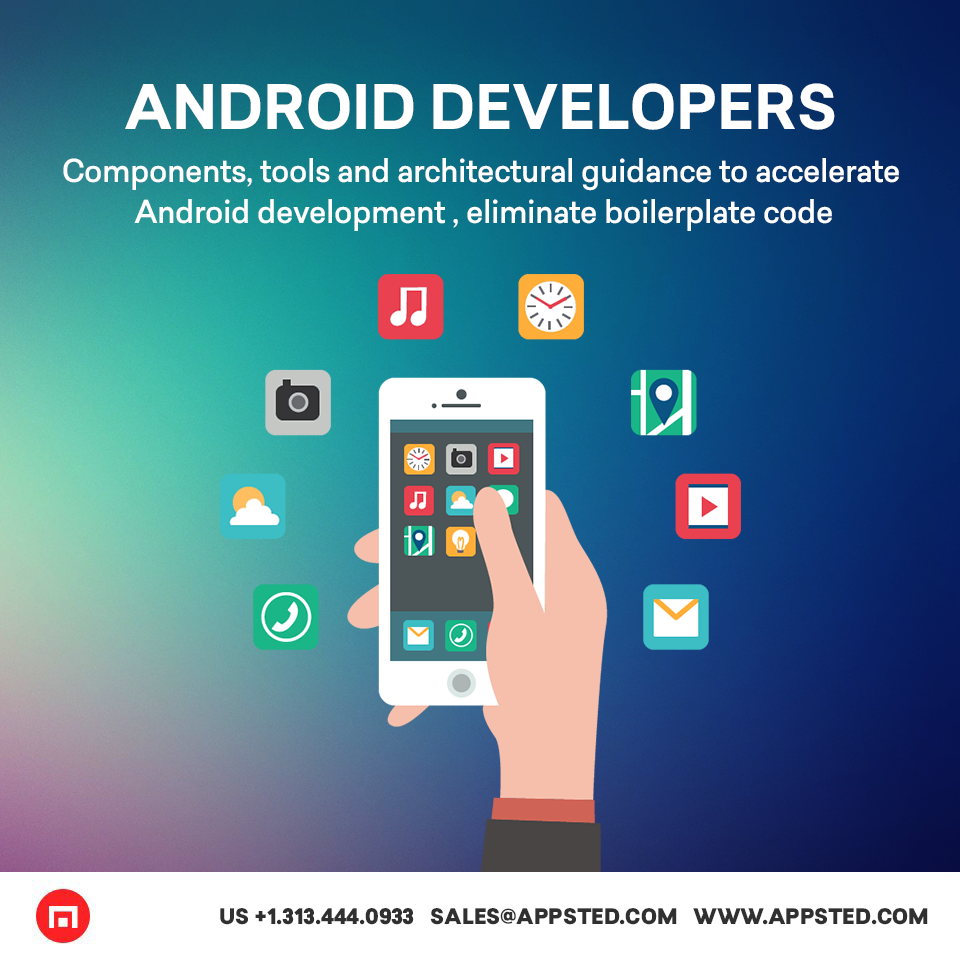 As it is a much-known fact that Android apps are best developed with the help of an expert who knows innovation, creativity and quality par excellence, it is significant to take care of the reasons that motivate the business owners to hire skilled developers only.
Reasons why to hire app developer for your brand success:
We are mentioning some of the reasons that show it is a great practice and decision to hire Android developer as it will save you from a lot of fuss. In addition to this, one person can't handle all the aspects of app development. It is necessary that a team of app development company handles a project when they are experienced, they are able to create excellent apps that go beyond high-performance architecture.
There are some decisions that one needs to make for proper development process without any hurdles. 
1. Commitment on client app development: 
In developing Android applications, one of the key advantages of one of the offshore IT companies is dedication and focus on developing mobile applications. Dedication is the key factor that lets a developer that you hire create your app with really awesome features for your brand app to be liked by the users all around the world. When you are in the process to hire Android developer, you have to make sure that they have a high level of dedication and focus as well.
2. Choosing experienced developer only:
Usually, most IT professionals are Jack's all trades. But, if you have decided to hire Android developer, make sure that he knows all the aspects of development. If you are choosing a developer, he should know the elements of designing as well. He should also know how to launch app in the Google Play Store. If he is just able to develop and code to create the app for the client, designing is just as important aspect as development when you hire Android app creator, check that he is able to do the multi-tasking.
3. Fixed agreement in terms of Cost:
Because reputable application development companies are very professional in terms of trading, they offer a fixed price for any application development project. These prices will not be changed unless you need extra things. They are not fixed prices, and do not give an hourly rate, but hire Android developer freelancer who can work for you at hourly rates as well.
4. Project leader:
Application developers need a lot of things. In addition to expertise and experience, the willingness of all stakeholders involved in the development of all applications. This is the project manager's responsibility. The project manager can be appropriately described as "checking and balancing" the development process of mobile applications.
Conclusion:
As you are on the journey to get your app, make sure that the developer you hire has all the above qualities.