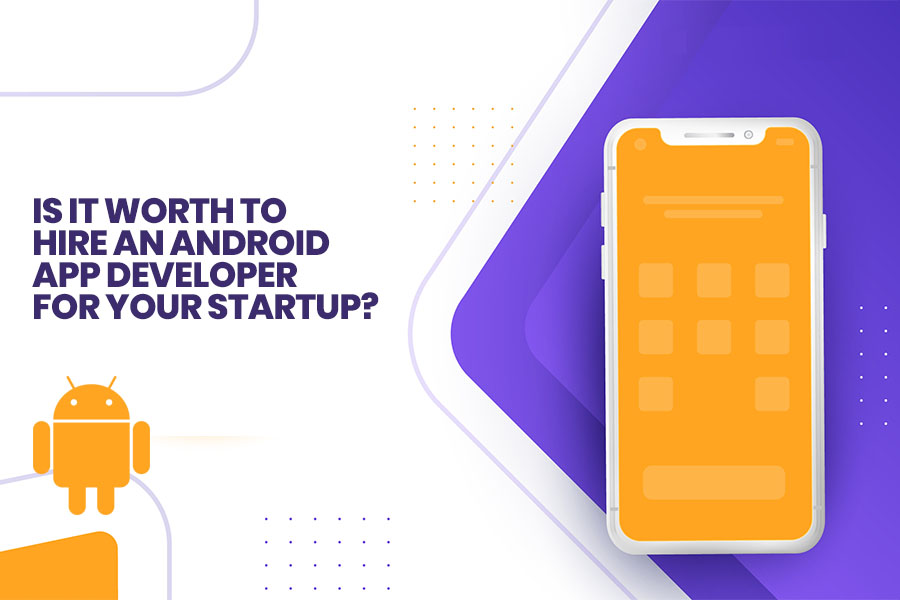 Undoubtedly, mobile applications are quickly revolutionizing the business trends and boldly dominating the market by merely integrating the latest technology and methodologies in the app development process.
If you are still ignoring this fact, you should have to look over these stats…
The forecast from the report Statista presents that mobile users downloaded around 178 million apps in 2017 and that figure is predicted to shoot up by 70% in 2022.
According to Statista, the mobile app industry is projected to hit $189 billion in global revenue by 2020.
In the first quarter of 2019, there were 2.6 million Android apps and 2.2 million iOS apps have been downloaded.
On one side, this is seriously jaw-dropping news for the startups or SMEs who are troubling reaching their targeted audience or creating a buzz for their product and services using other methods. On the other hand, the Apple App Store and Google Play store are dominating the landscape and leaving the business in a great dilemma where to make their next step for the app development.
Today, in spite of the presence of a pond of resources to develop an application, still, it remains a nerve-wracking task for the business owners.
Many of you wondering why you need to hire Android Developer instead relying on the in-house development team or turning on the freelancer? With the rapidly evolving mobile landscape, and increasing use of the latest methodologies– developing a mobile app enhancing brand recognition, increasing user engagement and ensuring better business growth is always a far-fetched task for the SMEs and large enterprises.
According to studies, in three out of five are the smartphone users; therefore, businesses need to look for Android App Creator for targeting the large section of the market.
If still not convinced, then continue reading and find out the reasons why you should consider hiring the Android app developer:
1. Offshore Android App Developers Are Committed to Your Project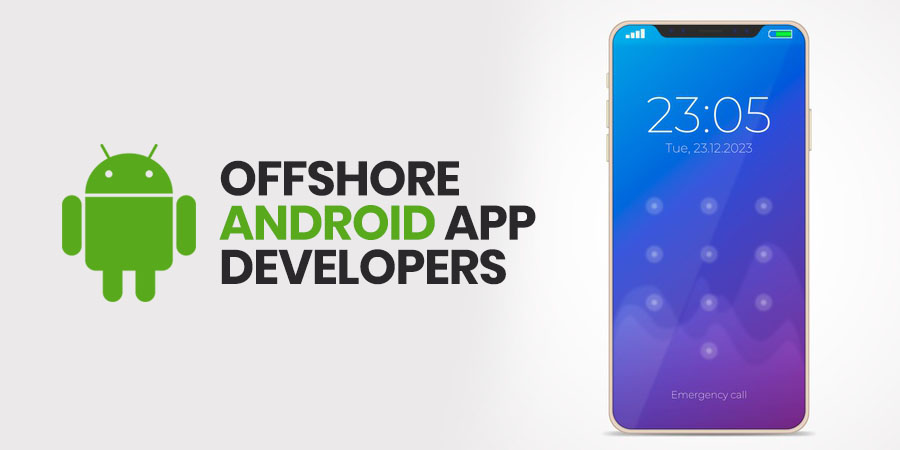 One of the key benefits of hiring mobile app development company instead of relying on the in-house team is offshore developers are committed to your projects and single-mindedly focus on your app project.
The mobile app development companies do nothing different than your in-house team. Still, they add a dedication, customer-oriented focus and integrate the latest techniques while handling Android app development projects. While the in-house team has been diverted on multiple projects and always occupied with the extra work on their plates, therefore they got less time and free headspace to focus on your goals which matter the most.
While assigning your project to the company that is purely dedicated and focused on Android mobile app development is a worth decision for your business.
2. Hire App Developers to Get Access to Specialized Skills and Knowledge
Do you know what the most crucial element of the mobile app development process is? It's nothing but the UX and UI design of the app that can make or break the success of an app.
When you hire Android App Developer, you will get the best app interface of your app that ultimately boost the user experience.
According to Steve Job " Design is not just what it looks like and feels like. Design is how it works". And mobile apps with poor UI leads to bad user experience.
While the in-house app development teams always work on monthly packages, whereas professional app development companies are striving to deliver quality to their customers. Therefore they still keep their team of developers well-versed with the latest UI and UX design trends that can engage users longer to your app and leave them with a satisfying experience.
3. Android App Development Company Always Offers you Fixed Project Commercials
When it comes to app development, the very first concern of the business is "how much does it cost to hire an app developer?
Well, the projection of app development price all depends on the option you choose to build an app. While hiring the freelancer, the pricing will be calculated more likely by the hours that is somewhere starting from $49/ hr. However, when you shake hands with Android App Development Service providing company, you will get the fixed price project estimation that is starting with $5000 min. Project price.
Secondly, as they are backed by a highly skilled and dedicated team of developers who have excellent command over coding and designing, therefore, they take less time to develop a cost. So in short, the less app development process is, the lower the developer cost. And with fixed app development cost projection, a professional app development company can give you a better sense of your budget and keep the cost low.
4. Hire Android App Developer For Higher Security Concerns
Everyone knows, an Android is an open-source technology that can increase the risk of security in the mobile application. While Google has tried best to address the issues successfully, but still why to put the user data on risk when Android app developer are here to fix all the security concerns.
Renowned app development application companies are offering you various packages depending upon your requirements and budget needs.
5. Hire Android App Creator to Get Access to the Latest Technology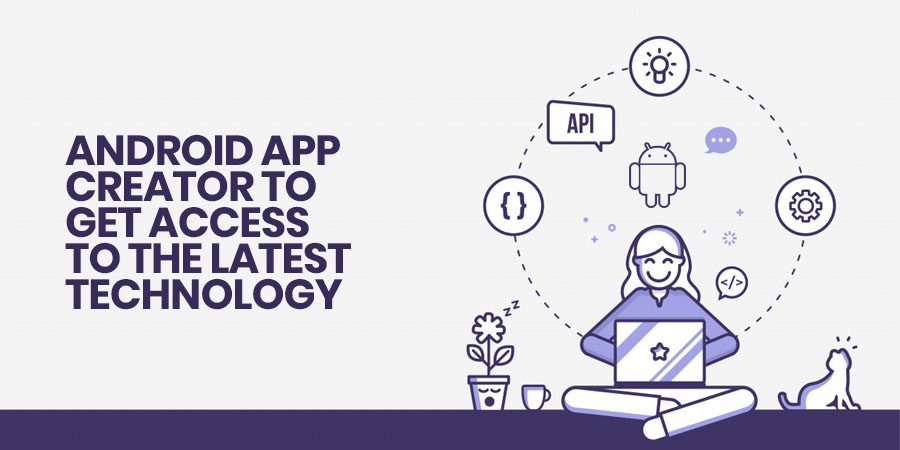 Obviously, everyone wants an application for their business that functions well on all of the desired platforms or devices. So one of the most significant benefits of hiring a Android app development company is, they always integrate proven technologies and methodologies to develop highly robust, scalable and flexible applications that perfectly meet the growing needs of the future market.
While working with reputed app development companies, you'll rest assured that your application is developed with advanced tools and technologies.
Ending Note
Investing in mobile app development is always a worthwhile decision to upscale business growth. Instead of relying on the in-house development team, it is better to collaborate with the dedicated development agency, to ensure that your app will function seamlessly on all platforms.
For 24*7 technical support and after app development maintenance, you can get in touch with the experts right here!