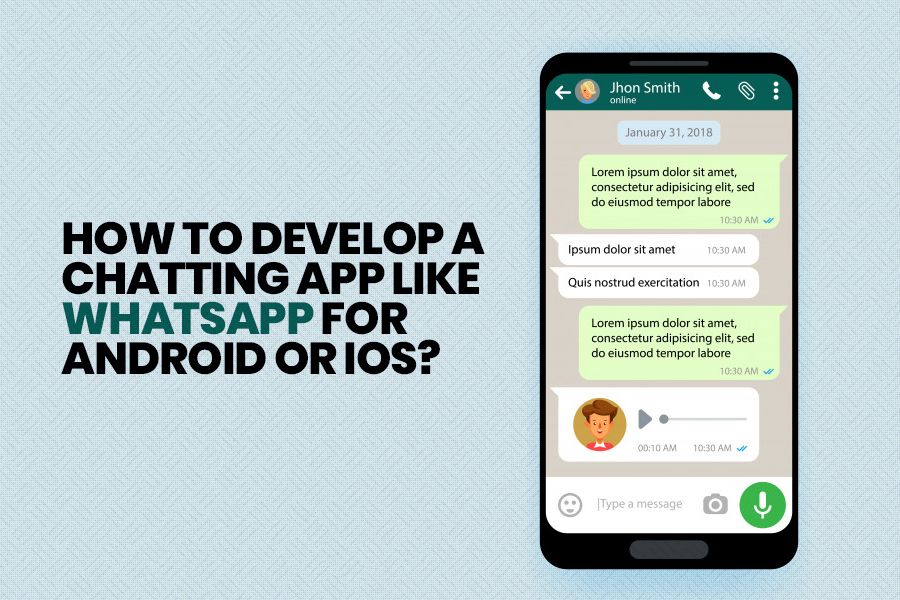 Did you remember when you spent your day without chatting? I know, with the hands-on smartphone along with the 24/7 internet connection, it is hard to resist yourself communicating with friends through all sorts of messaging apps. And with the launch of a real-time chatting app in 2009 like Whatsapp, it's become far easier to get connected with people from all across the world.
That's not all!
With the recent launch of Whatsapp Business app in January 2018, this instant messaging app has added a perfect edge to the small business owners. Whatsapp Business app is not just allowing them to get connected and interact with their customers but also provide access to the tools to automate, sort, and quickly respond to bulk messages.
Moreover, it won't be wrong to say that Whatsapp business apps have made it easier for small businesses to get connected with the existing and potential customers directly and promptly. It allows you to promote services and product ranges without any need for a middle man.
Sounds cool, right!
Are you also one of those who have been planning to kick off business in 2020 and looking for a platform to promote your venture with low investment? It's the right time to develop a real-time chatting app like Whatsapp for your business…
Now, the central question is how to build a chatting app like Whatsapp for Android/ iOS without draining your budget? Is it as simple as hire iPhone app developer? Let's find it!
Before investing in app development like Whatsapp, it is essential to know what they have to offer you.
Here are the overall things that you can manage through an app like Whatsapp:
Sending customized photos
Send instant audio files
Exchange real-time location
Send contact data
Send voice messages
Offer End-to-End Encryption
With over 1.5 billion active users of Whatsapp in 180 countries, undoubtedly, Whatsapp has gained a dominant position in the instant messaging app market.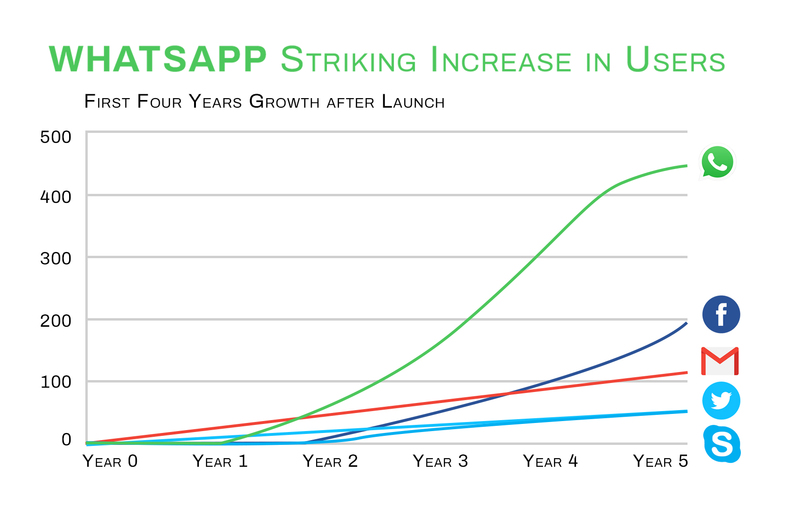 Image Source: https://agilie.com/en/blog/how-to-make-a-chat-app-like-whatsapp
While Whatsapp has already encountered the most significant section of the market and more than 65 million text messages sent through this app, how would you make your app stand apart in the market?
What steps does it include to develop an app like Whatsapp?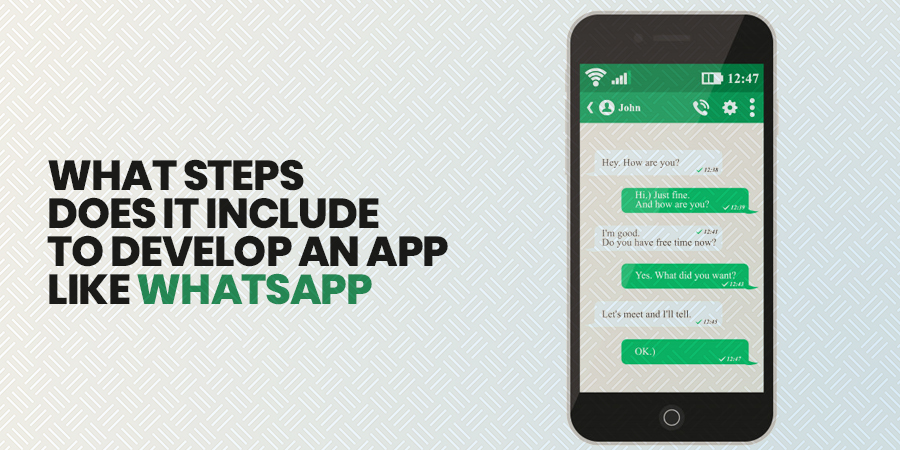 Chatting apps like Whatsapp, Facebook Messenger, WeChat have revolutionized the way people communicate with their friends and family. However, chatting apps have come a long way and offer you a potential feature ideal for enterprise-level communication, customer-focused business communication, e-commerce chat and personal chat.
So what is the secret recipe for building your Real-time chat app?
Here are the highlights of developing a chatting app like Whatsapp for your business:
Choose the Right Platform
UI/UX Design of the Application
What features do you need to integrate into a modern messaging app?
How to make Your App Stand Apart in The Market?
How Much Does It Take To Develop An App Like Whatsapp?
Conclusion
Let's dig deep and understand each point in detail…
1. Choose the Right Platform For the App Development
Before you decide to hire Android app developer for your next app development project, it is worth understanding that launch your app with the Minimum Viable Product(MVP). It not only reduces the development cost but also helps you get to market in a real-time. Secondly, before starting the app development process, decide on which platform you need to launch your chatting app.
The options can be:
Native Chatting App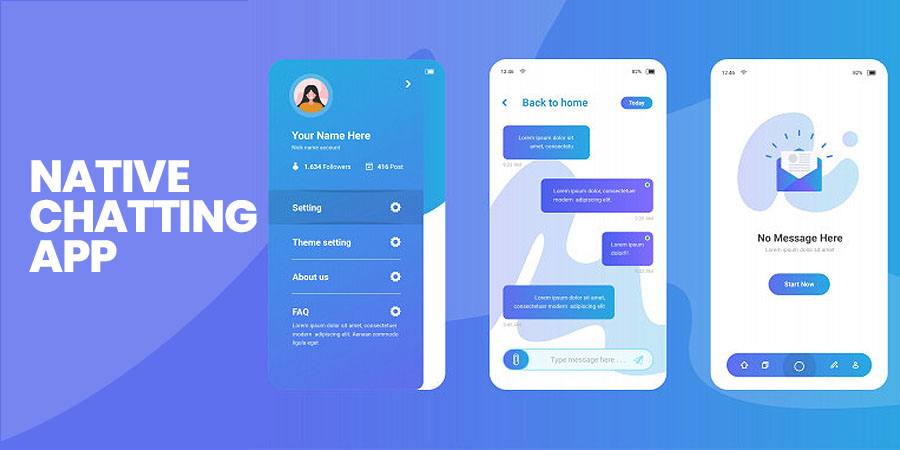 If you are following the footsteps of Whatsapp, then it is ideal to hire a Mobile App Development Company to build a chat app for iPhone/Android using Native platforms (Object C or C++ for iOS and Java is for Android). Native apps run on a single platform, ensuring the best performance, but it can be an expensive option for startups. As different sets of coding have been used for different Operating systems, so it can quickly add up a cost to your budget.
Hybrid Chatting Apps
Hybrid apps are platform-independent apps but offer poor performance and a messy look of the interface. So due to this reason, I won't recommend you hire a developer to craft hybrid chatting apps.
Cross-Platform Application
Cross-platform frameworks like Flutter, React Native, Node,js, Xamarin and more allow developers to build applications that can smoothly run on multiple platforms with single coding. They offer native-like experience, look and performance, cost-effective and easy to operate on different platforms including Android, iOS, and Windows.
2. UX/UI Design of the Application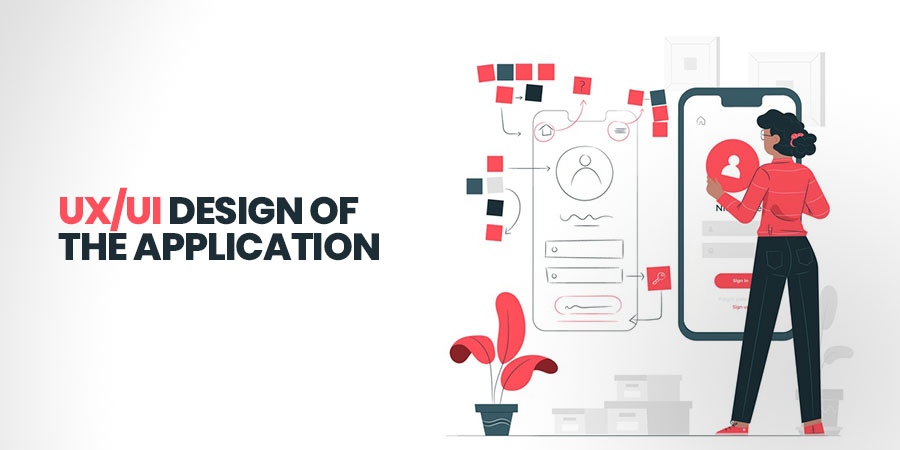 It won't be wrong to say that UX and UI design is the soul of your application. 75% users immediately decide to stay or quit your app by merely analyzing the User Interface of your application.
No matter whether it's a chatting app, eCommerce app or dating app, if it has a complex user interface or is hard to navigate, users will quickly uninstall your application.
This is where you need to hire mobile app developer to customize the look and feel of the app in a way that quickly satisfies your customer and makes it look like a trustworthy platform for the users.
As Whatsapp has a crisp design and simple to navigate interface, therefore users access this app like crazy for texting, video conferencing, sending voice notes, videos, and so on.
You can search for the app development team with skilful designers who have an impressive portfolio and can understand your unique app development needs.
With the help of professional developers, the process of chatting apps becomes much faster and cheaper, while all developers and designers are working under one roof.
Now coming to the next major question, what features are making Whatsapp a dominating chatting application of the market?
3. Essential Features To Develop Modern Chatting App in 2020
The popularity of any app majorly depends upon its features and functionality. Let's understand what features you need to make a real-time chat app development.
1. Encryption
Before implementing this feature in your chat app, take a moment to understand it.
Encryption is a way of communication to ensure the messages between users remain secure and private. In other words, only communicating users will be able to read the exchanged messages.
Since, today, privacy and security have become a topmost priority for every user, therefore Whatsapp ensures End-to-End Encryption to offer high standard security of communication between two users. No third party can break the code and decode the message or leak the information.
2. Keep the User Login Simple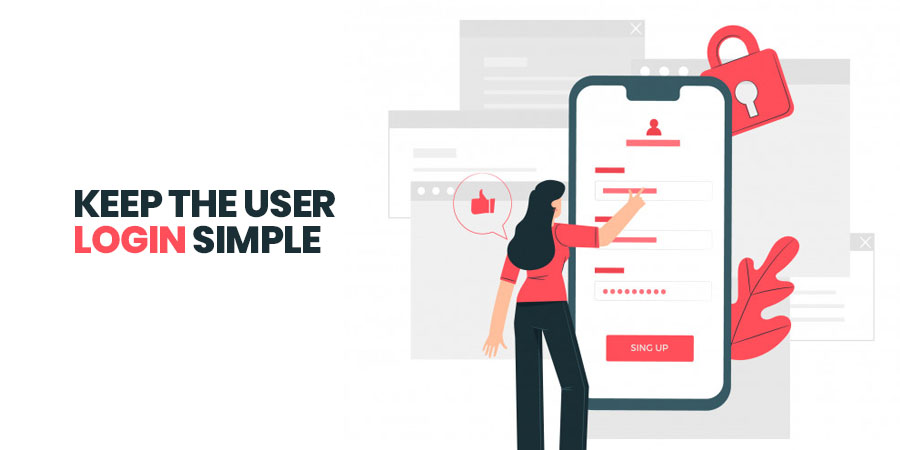 Now gone are those days when messaging apps were limited to chatting only. Instead, they are used for multi-purposes from simple text messages to video calling. From Celebrity to layman, everybody uses your chat app, so keep the login interface simple and straightforward.
Whether your app has been login with a phone number or a verification through an email, keep in mind the easier the login process is, the more popular your app will be.
3. Message Broadcasting
Make sure you provide all the necessary features to the users from instant texting individually to creating a group of selected contacts and allow them to send a message to the chosen people with one click. All these text messages will appear as individual messages to each recipient.
While broadcasting is different from a group message as here, the recipients have no access to check the information of other users who have received the broadcasted message.
Due to this unique feature, many agencies like supermarket stores, shopping stores widely use this application to send promotional messages which will be treated as individual personal messages.
4. Integration of Geolocation
The integration of Geolocation features in the chat app has become an urgent need of the modern app. The main idea behind integrating this feature is to help local communities to organize quick meetups or allow people to share the real-time location with the status changes.
5. Voice & Video Calls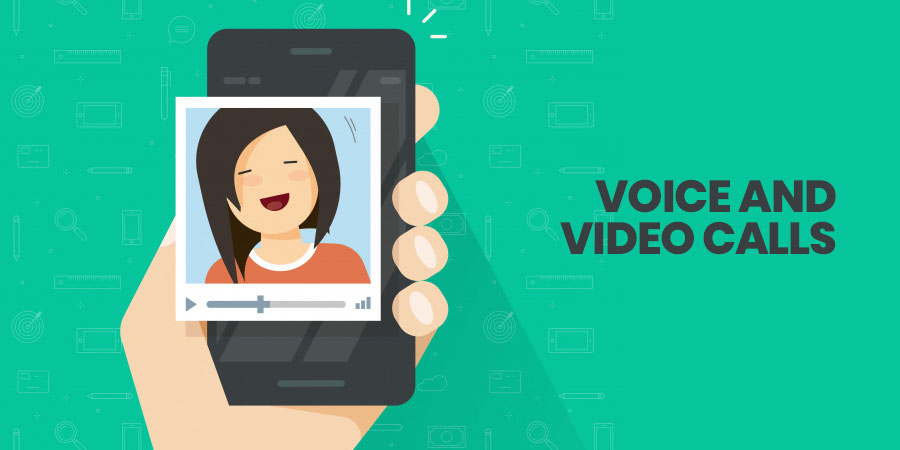 Instead, just limit your app with text chatting, make it more interactive by adding video and voice calling features to add more comfort to their communication.
Whatsapp already has these features and allows you to access it for free of cost and enables you to get connected with people from all across the world. When you want to make a voice call, video call or group conversation with both audio and video, all can be done with Whatsapp by merely using a secure internet connection.
4. How to make Your App Stand Apart in The Market?
With over 2 million apps available on Apple's App Store and 3.8 Million Applications available in Google Play Store for Android users, how would you make your app stand apart in the market is the biggest concern of the startups?
To make your app idea stand out from the crowd, you need to follow these few simple things:
Highlight Your Business Niche: Instead of launching your chat app with general chatting purpose, make sure it has specialized features for particular categories.
For example, DocTalk specialized messengers that seamlessly connect doctors and patients at one platform and allow them to discuss health-related concerns through an app.
Target the Local Market: Unlike Whatsapp and Facebook that target global audiences and boast over billions of users, you can consider targeting any particular location where competition is low.
Integrate Some WOW Features: Sometimes, only one exclusive feature can drive your success, just like Whatsapp has stolen the concept of Status from Snapchat.
Choose the best App Development Company: If you want your project to grow and develop, make sure you have a strong development team by your side that can easily understand your business goals and implement it right through an app. Since they have the experience of handling all levels of app development projects, therefore they can easily bridge a gap between your goals and success.
5. How Much Does It Take To Develop An Application Like Whatsapp?
There is no static cost of developing any application as it dramatically varies on features and complexity of the application. Since every client has different budget brackets and requirements, therefore, the cost of the application is depending on what features you need to integrate, what level of developer you hire for the project, how complex your app structure is and how long it will take to develop.
On average, the overall cost of the app will be $50,000, and above depending upon the features and hours, it takes to complete.
Ending Note
Hopefully, you understand that the messaging app market will continue evolving, and there is a chance to promote your services and products by simply launching an app like Whatsapp. Moreover, it won't be wrong to say that it is a future of communication that not only connects people at one platform but also adds a perfect edge to your business.
If you find all this process complicated or want to develop an app with exclusive features, then you can opt to hire Android App Development Company or get in touch with developers to discuss your project idea and real estimations.