Today's market has become highly competitive and mobile phones and mobile apps are playing an important role in this for the businesses to remain competitive. Still there is no sign of slowing down the growth of mobile apps rather it is still rising exponentially. Right now there are billions of smartphone users around the world with millions of mobile apps in the app stores. If you have an app idea and want to develop an app over it then first you have to create a requirement document for it and then contact a professional app development company to build an app for it.  You also have to decide whether your business needs an app on a single platform or on multiple platforms.
Many businesses look for Android app developers while many look for iOS app developers to build their business app. You have to do thorough research to find out for which platform you should build your app. There are so many things involved in the mobile app development. Hence you should always hire experienced developers. Therefore, it is good to outsource the project to a reputed mobile app development company. You can also go for freelance mobile app developers but there are many advantages which you will get if you hire developers from a reputed mobile app development company and in this article we are going to discuss those in detail to help you out.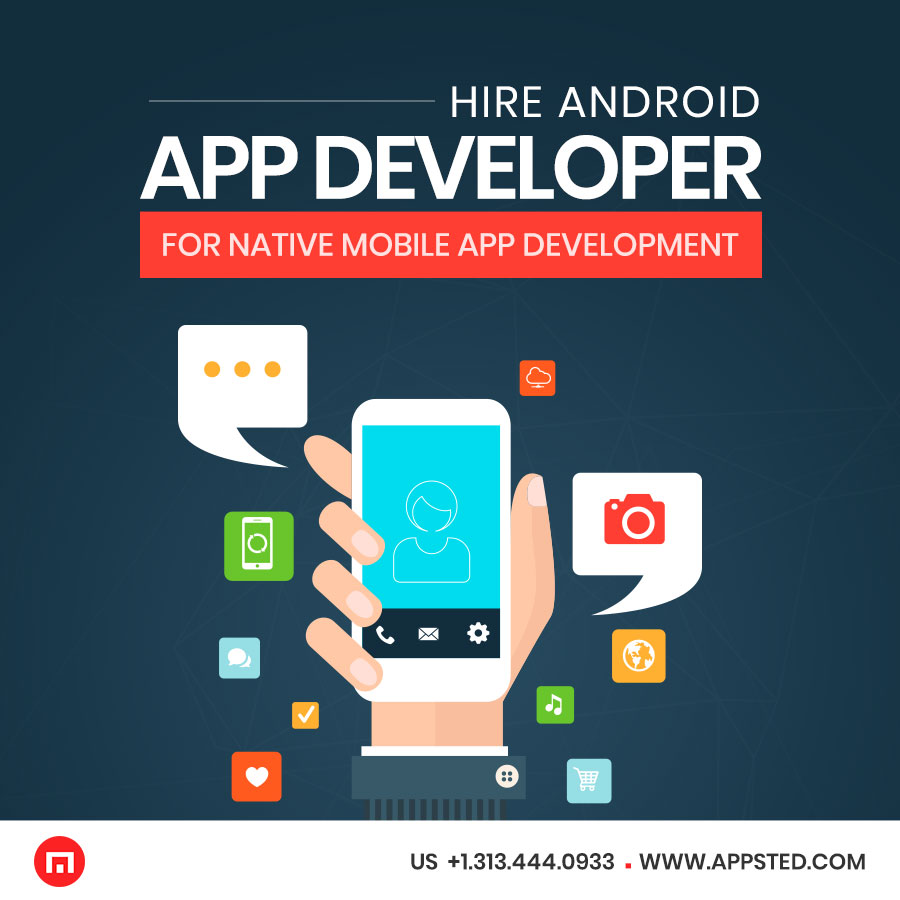 Benefits of Hiring a Professional App Development Company: –
A Professional App Development Company Has Dedicated Developers
An app development company has dedicated designers and developers which have many years of experience in developing mobile apps. They are completely focused on their work and you don't need to rely on freelancers who may be doing many projects at a time neither you need to hire inhouse developers.
A Professional App Development Company Has All the Resources and Infrastructure
An app development is a truly technical and highly complex process and you need all the latest resources, tools and infrastructure in place to develop, test and launch a mobile app. A professional company has all of these things in place and has a proper setup and latest tools to carry the mobile app development process in most professional manner.
A Professional Company Has Expert and Highly Skilled Professionals
A freelancer can be a jack-of-all-trades but a professional company has specialized, expert and highly skilled professionals for app development process which are required to build high quality mobile apps.
A Professional Company has A Full-Fledged Team of Professionals
 
A professional app development company has a full-fledged team of project manager, business analyst, designers, developers and testers which makes sure all of phases of your mobile app development are completed by experts and ultimately you get a high quality mobile app within the fixed time-frame.
App Development Company Are Affordable and Has Fixed Price Contracts
Freelancers generally charge on hour basis while a professional app development company will offer you a fixed price for the whole app development work. This cost is also most affordable and competitive in the market and with this you can better manage your budget and expenses as you beforehand know the actual and total cost of the project.
App Development Companies provide Proper and Long term Technical Support and Maintenance
Freelancers are not reliable in this respect as you don't know whether they will be available in future to update your app or not while professional app development companies provide proper and long term technical support and maintenance services. You can sign the contract and become rest assured that if in future you need to update your app or if you want the developer to fix some technical issue, the professional company will be always there for you.
Conclusion
As we have just discussed, how hiring a professional mobile app development has so many benefits which you don't get if you hire a freelancer for that job or even if you hire an inhouse team. Professional app development companies have gained enough experience and they know how to build your app creatively, reliably, cost effectively and within the fixed time frame. They are always available for long term technical support and maintenance. Hence if you want to develop a mobile app for your business you should look for a professional, experienced and reputed mobile app development company and take a sigh of relief.