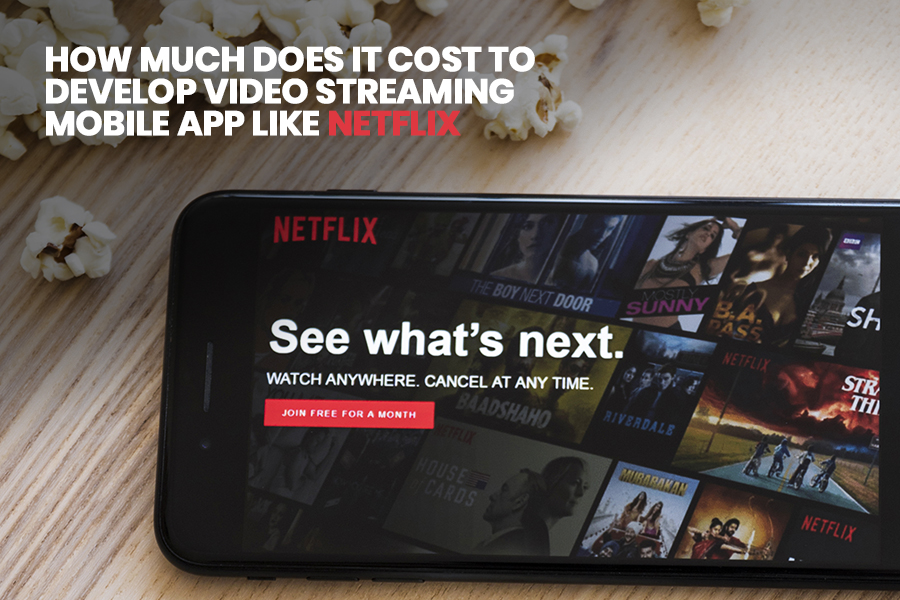 As we all know, 2020 is approaching quickly, so trends in the field of digital media are also changing at the fast-paced. No doubt, the increasing popularity of streaming apps like NetFlix is the silent death of the television.
As the popularity of these video streaming apps like Netflix, Hulu or YouTube is rising, more and more people are becoming acquainted of these applications and getting addicted to these apps. However, the most exciting part about the streaming applications is that the growth of digital media consumption has been growing tremendously over the last few years.
Now you must be worndering why businesses should invest in Video Streaming Mobile Apps?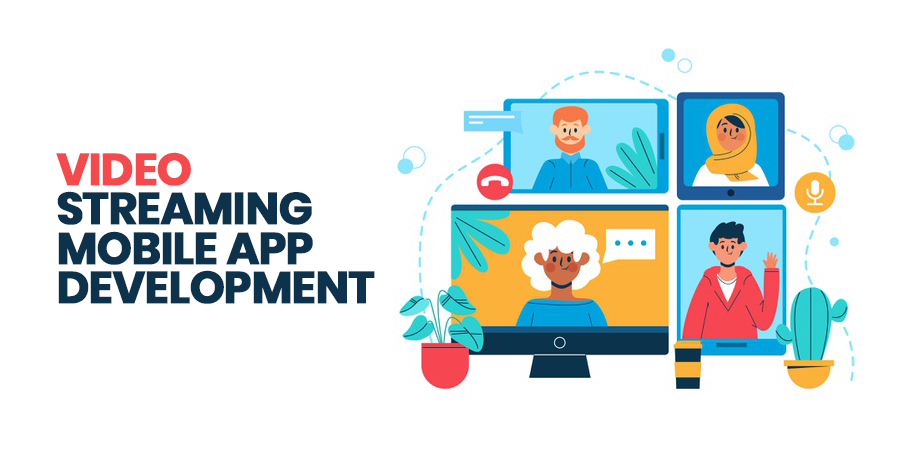 Just think about the fact, when thousands of web series are available to watch online at your preferred time and on your mobile phone, why people remain interested in watching old movies on television…There is a different range of shows that you might like to watch exclusively on the entertainment apps like NetFlix, Amazon Prime or Hulu. In fact, it won't be wrong to say that Video streaming apps are the future of digital media.
Let's learn about some facts and figures portraying the changing face of digital media.
According to stats, 80% of users prefer to learn about their brand from video than reading a blog. And businesses can easily leverage this platform to present their products and services in an impactful manner.
63% of people from the age of a group of 18-34 watch live streaming videos regularly. If your target audience lay in between this age group, then video apps can help you shift the interest of the younger generation than using the conventional methods of advertisement.
Did you know 1 in 5 Facebook videos are live and are watched more than 3x longer than pre-recorded videos? Don't you think video apps can increase user engagement? A large percentage of people feel that live streamings are more authentic content than pre-recorded videos.
Hopefully, you understand the fact that making an investment in Video Streaming Mobile App Like Netflix has become vital if you want to put your brand first in the 2020 competition.
Many of you have a doubt, that why we are talking an example of NetFlix for video Mobile App Development instead of Hulu, Amazon Prime?
The prime reason is, NetFlix is globally known as one of the top Video Streaming Mobile Apps with a simple yet interactive marketing strategy in the field of digital media. In fact, it is only NetFlix that has brought the concept of live movie streaming into the industry.
Let's understand what exactly makes NetFlix, Hulu, Twitch, YouTube- leaders in digital media…What is the X factor of these video streaming apps?
Must-Have Features of Video Streaming App Development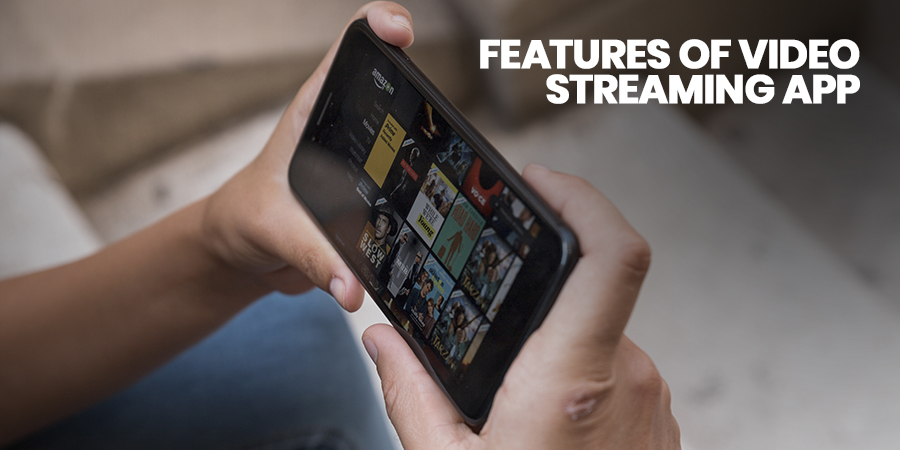 While every video streaming app is more or less somewhere similar, but still, some extra features make your app stand apart in the industry and add the edge to your brand. But here, let's get started with the essential features that can help you develop an app like NetFlix.
1. Simple User Registration
You must have heard the common saying, "The first impression is the last impression", so instead of asking the list of things to be filled, keep it short and straightforward. It is one of the most crucial parts of your streaming App development. Make sure to allow users to get registered via email or social networking channels, i.e; facebook.
2. Easy-To-Use App Interface
There is no use of giving a fancy face to your app! The simple and user-friendly interface is the key to success. Users are happy to access less complicated and simple things. If you don't provide great user experience, then it is less likely that a user will ever return on your app.
And, when you are looking for the Android app development services to develop an app like NetFlix, try to keep user-interface as simple and straightforward as possible.
3. Choice Of Platform
Before getting into the Mobile Video App Development, it is crucial to decide on which platform you need to develop- Android or iOS. But in case if you want to cover a more extensive user base and have enough budget, then Cross Platform App Development services are the best option for you.
4. Payment Gateway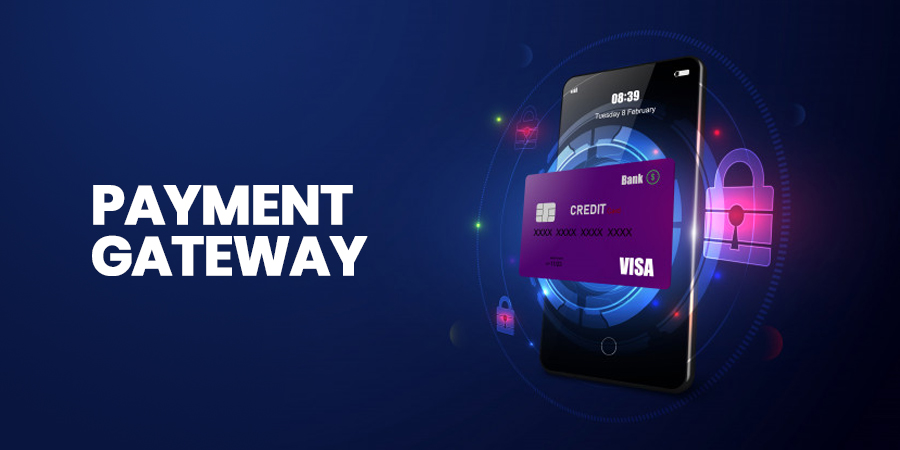 Obviously, you never wanted to develop an app that won't generate any revenue. So like NetFlix, you should plan to offer full or partial content for an affordable price. And for that, you'll need to integrate a secure payment gateway into your app. Google Pay, PayTM, Apple Pay as an alternative payment method in your app.
5. Create a User Profile
While developing an app like NetFlix, this is a must-have feature. This section of the app allows users to add their favourite videos here and share it with other users.
6. Restrict Screenshots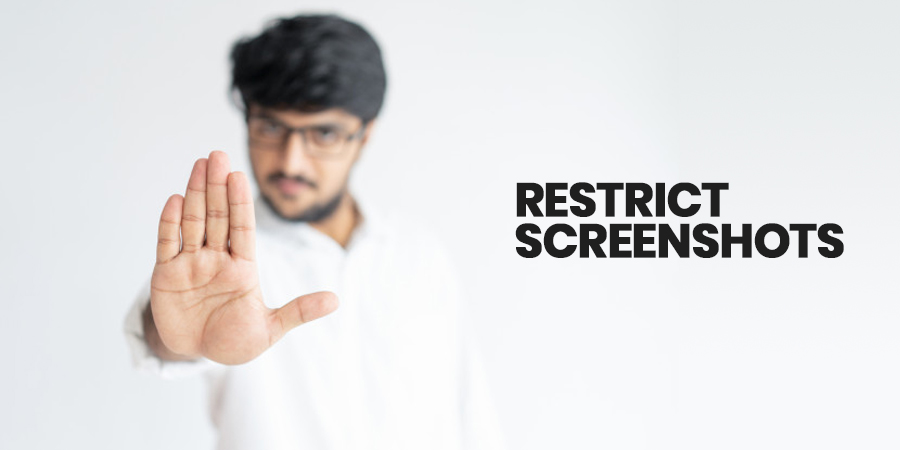 Keep in mind, your content is precious and you must have security features to eliminate the risk of creating piracy. Add functionality to your app that prevents a user from taking screenshots and content recording.
7. Push Notification
This is an essential feature for your video app to keep your subscribers updated with the latest content release. You can notify your users and allow them to watch your new content whenever you come out with the original content.
8. Content Suggestion and Skip Button
Uplift the experience of the viewers by adding "Skip Intro" or "Skip Recap" buttons to minimize user's frustration of watching repeat content. Such video stream apps are developed after a thorough process, so you can easily filter the content as per your area of interest. Once you start using the filters, the app will automatically suggest you related content that you might like to watch.
9. Quality and Quantity of Content
No one is unfamiliar with the quality and quality of videos that NetFlix is offering you. If you want to develop Video Streaming Mobile App like NetFlix, then invest in developing high-quality content and avoid releasing content often.
10. Advertisement
While millions of viewers will fall on your application, then why not monetize it by selling the ad-spaces to the potential advertisers. Once your app goes viral, you must access this tactic and add core value to your users.
What Cost Does It Take To Build a Mobile Video App Like NetFlix?
So, you have your mindset on creating your video streaming app like NetFlix, but not sure how much it takes to Mobile App Development? Well, developing a video streaming app like Netflix is a huge task and its success depends on various factors. Determining the actual cost of mobile app development is quite a difficult task as every business have a different set of requirements. The best way to get the exact quote of your mobile application is to hire a reputed app developer. As they are skilled and expertise in developing video apps, though they can better suggest an amount of video mobile app development.
Ending Note
All the important things have been discussed above in the post, but still, it is no simple task to create an app like NetFlix. Whether you have all your requirements clear for developing a video streaming app or not, hiring the best app developer for your Android app development needs is always a good decision. Not they will identify and integrate best features to your app, but also build an app that ensures you better user engagement and put your brand first in the competition.