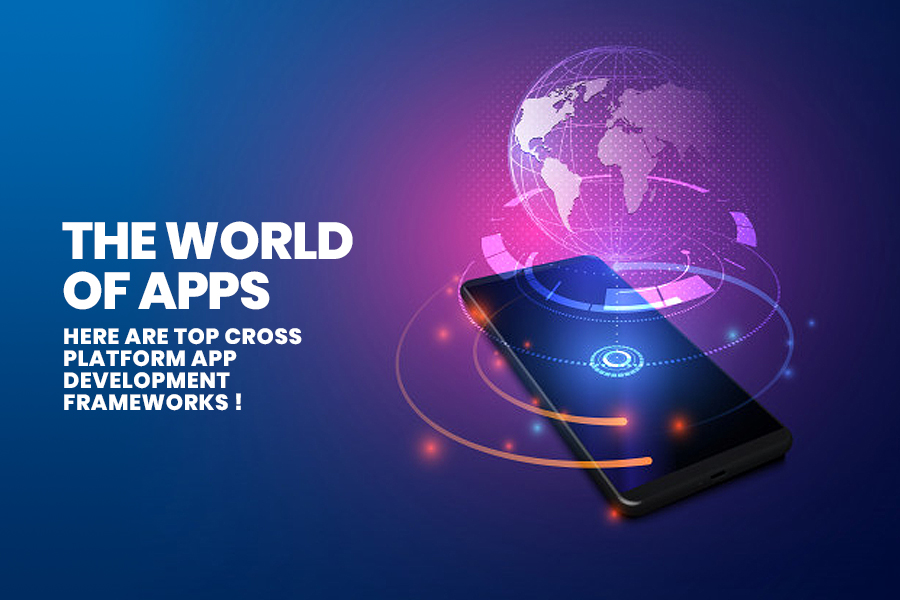 The World of Apps: Here are Top Cross Platform App Development Frameworks !
The world of apps is not only blossoming, but it is booming. With Android and iOS being two of the most popular platforms in the market, businesses are searching for ways to satisfy their audience. This high demand for apps and the popularity of their functions have paved a massive move for the rise of cross-platform app frameworks.
These framework has turned out to be equally beneficial for the developers. It has provided then with the power and the ability to write code once, and then run it anywhere for other platforms too.
Agree with it or not but the market has always been very competitive, tech providers take good care of the quality and strive for delivering advanced cross-platform technologies. But the dilemma which occurs during the entire process is that which framework to use at what instance? Which is the framework that is good for your next project or what framework would make more sense to your organization?
Thus, to eradicate this confusing issue, here are some of the most essential and popular Cross Platform App Development Frameworks in the market that would help you with your tasks.
Let's have a look!
Cross-Platform App Development and the Benefits
The cross-platform app development framework is the framework that enables app developers to construct and develop mobile applications which are compatible with the operating system. Operating System likes iOS and Android. These are the frameworks that allow the developers to make codes once, and run it in various other platforms.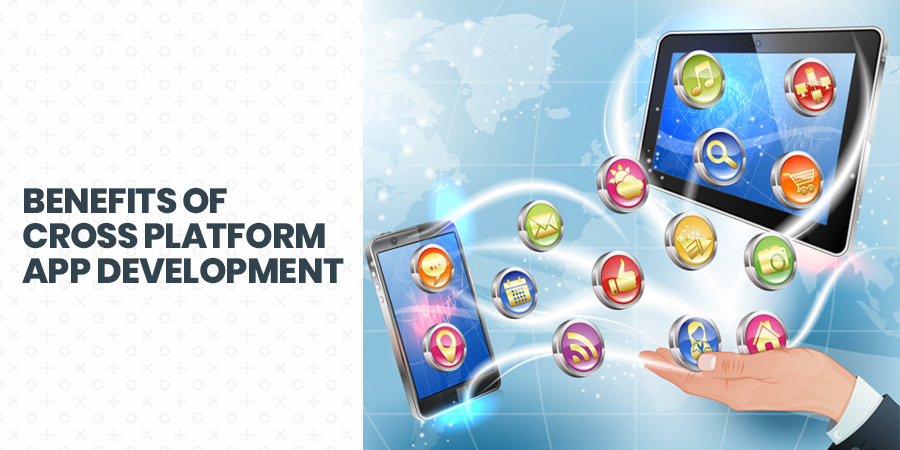 In other words, Cross-platform app development framework tends to create opportunities for the applications that are compatible with the operating system. Many related benefits can be witnessed in it. Some of which are:
Reusing the Codes: A unique code can be utilized for various platforms that manage to preserve efforts and time as contrasted to different platforms.
Cost-Effective: As compared to the development of native apps, cross-platform development offers a lower development cost. This is because the code is written once, and it is then developed later on.
Component Constituency: Cross-platform offers uniform native UI component for the devices.
Cloud Integration: It is effortless to integrate the cross-platform app with a cloud environment. With the help of enterprise plugin, integration with the cloud can be done rapidly.
Technical Barriers: For cross-platform app development, organizations have to hire professionals and developers with experience in HTML, CSS3, and JavaScript.
Manageable to Host: Cross-platform apps are those apps that are easy to host. It is possible as long as the requirements are satisfied.
Some of the Top Cross-Platform App Development Frameworks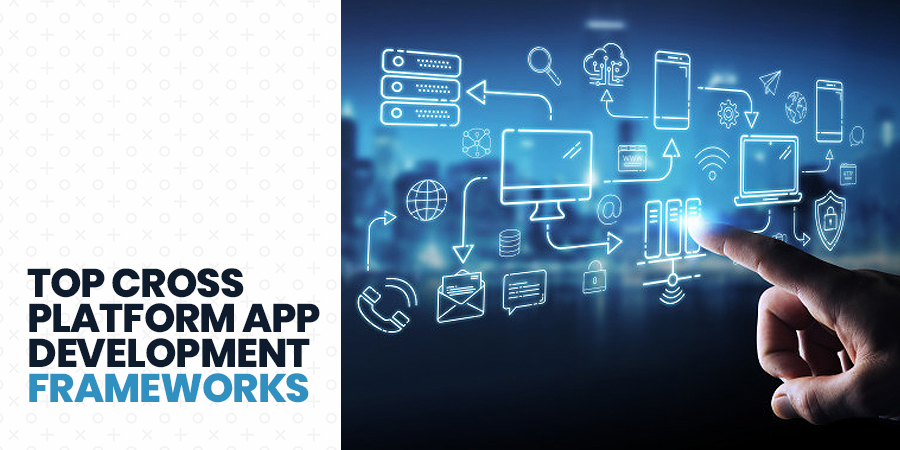 Here are some of the top Cross Platform App Development Frameworks For Web Application, Developers can see it and choose the right ones according to their projects as well as requirements:
1. Flutter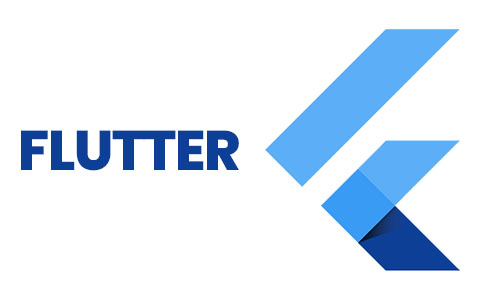 Google has launched Flutter and is called as an open-source mobile application development SDK. It is a modern multi-platform Android app development framework that is composed in the Dart style.
Although, when it comes to determining the framework for mobile app development, it can be recognized as the most proper form of construction of hybrid applications. It also handles the 2D rendering motor called Skia to improve the pictures.
The pictures match the composition of elements and the Cupertino method. It's also much more comfortable to test the design on Flutter. The user does not have to restart the plan if there is a mistake.
Benefits with Flutter mobile app development framework:
With Flutter, easy to test your project
Develops the visuals with a 2D rendering engine
Best accommodated for the development of the hybrid apps
No need to restart project if there is any mistake
2. React Native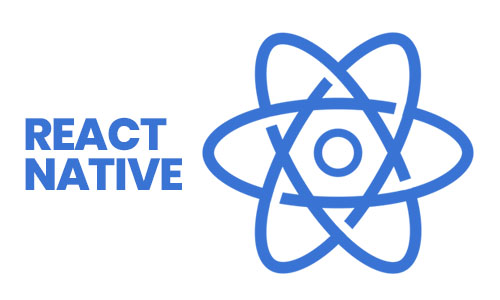 The cross-platform mobile app development framework was introduced in the year 2013 by a team of professionals of Facebook. React native consists of vast community to support those people who are getting stuck at the end of the design period. They tend to explore the solutions with vigour. With the help of react native, the user would have a shorter development time as it offers a feature of code re-usability.
Not only this, but the framework helps the user to have ready to apply elements and even lets you have a good preview of the result. This framework is so useful that with the help of it, the user gets to enjoy a vast number of native functionalities. This way, it is possible for the users to build the native-like interface.
Benefits with React Native mobile app development framework
The components can be reused.
It is introduced with several plugins
Considered as an open-source framework
When compared to other frameworks, it is swift.
It uses less memory
It is used for web development
3. Xamarin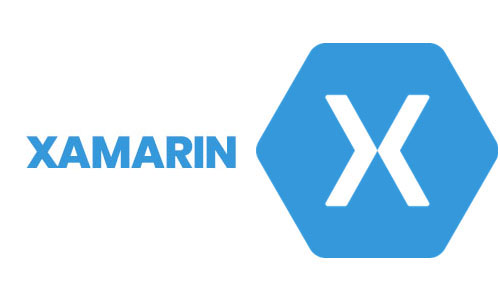 Launched in the year 2011, Xamarin is a hybrid app development framework that is a really alluring Cross Platform Web Application. Independently taken up by Microsoft, this is the framework that is open source and enables developers to construct apps for various operating systems. That includes iOS, Android and Windows. It provides the user with a single codebase that allows testing applications on multiple devices with the help of xamarin cloud.
The best part about Xamarin framework is that it enables programmers to share practically 100% code across various mobile platforms. The framework allows programmers to integrate backends like parse and Microsoft azure.
Benefits with Xamarin app development framework:
This framework tends to use C# for the purpose of coding. This means it operates seamlessly on an array of platforms
This app development framework tends to have an active community of over 60,000 contributors for more than 3,700 companies.
This platform tends to share more than 75% of the code across platforms, in other words "write once, run anywhere" case.
It provides the user with single tech stack for faster development
4. PhoneGap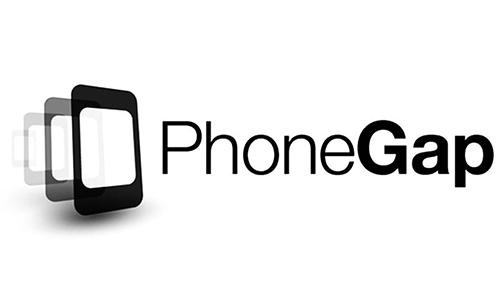 Considered as one of the top frameworks in the market, PhoneGap is one of its kind. Adobe PhoneGap is considered as an open-source, cross-platform framework that tends to give its users a free utility. This is the cloud-based tool that does not require compilers, SDKs and hardware for completing mobile solutions.
This framework allows Cross Platform Web Application Developer to construct applications on HTML5, CSS3 as well as javascript. With the help of this framework provides several solutions. By using this framework, the user can reflect an embedded web browser and single page HTML.
This framework would perfectly suit any user when they need to make an application interface or a simple app with 10-20 screen for a smaller audience.
Benefits with PhoneGap mobile app development framework:
The framework provides with enterprise-level platform for the integrated market support
It is considered as augmented reality cordova plugin
Provides its users with native functionality
The framework is considered as a developer friendly development platform
5. Ionic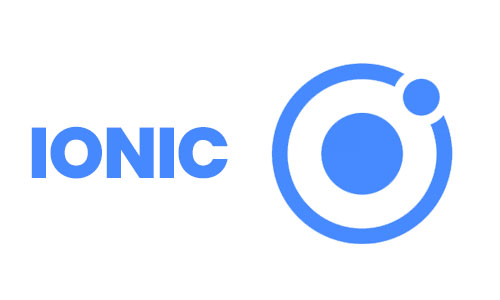 Ionic is an open-source, cross-platform mobile app development that is licensed under MIT. It utilizes HTML5 for translation that is very similar to design and structure. It also inherits a few designs elements and from iOS and Android. It allows the user to construct a native-like hybrid app for Android and iOS as well as a progressive web app. The ionic framework is also cooperative with the most advanced mobile projects and provides a stable foundation for the mobile application before its ultimate market launches. It also serves great with PhoneGap and Cordova.
It has added 120 native device characteristics. The user can construct your app with the help of live load. The reason is that compiling and redeploying the app on every phase of the development cycle can be a bit tedious task.
Benefits with Ionic mobile app development framework:
The plugin can be easily maintainable
It is free of cost and economical
It tends to support the most advanced mobile devices
It tends to maintain the building of the native-based apps
It provides the user with robust ground that has a mobile app which is later preferred
In the End
There is a large and broad spectrum of app development framework in the market. The user can pick a portal based on their priorities of the Cross Platform App developer and their knowledge on their specific framework. By selecting the right mobile app tool, the user would not only bring a good amount of ROI in their organization, but they would also have excellent results. Therefore you must be aware of each framework in the market.
We believe that this write up has presented you with all the possible information that is needed to build a robust app. If the user has any uncertainty regarding the following write up, or they wish to put it any review, then they can leave a comment in the comment section below. Our experts and professionals would provide you with the tips and fixes that are needed in the process.