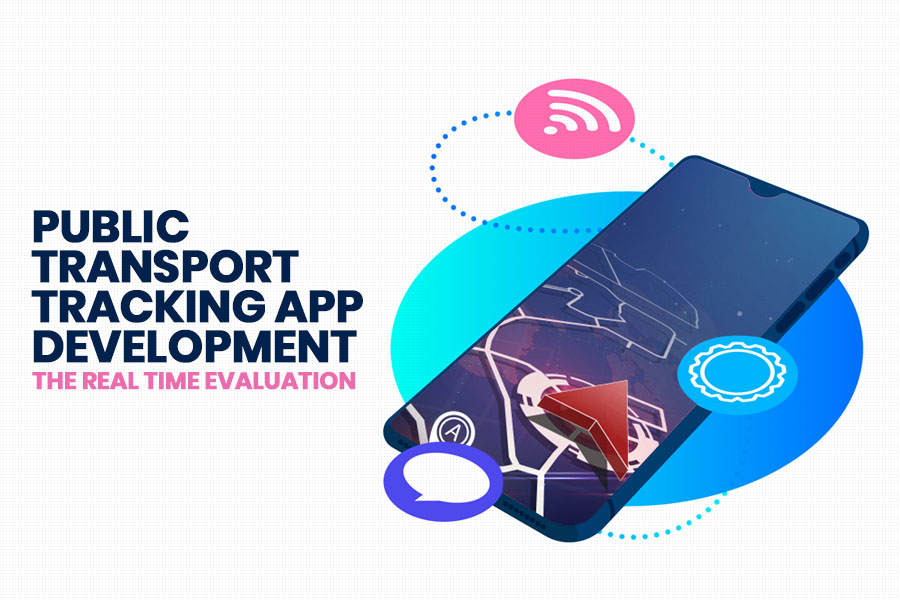 It is usually said the metric scale to measure a country's or city's performance is by their "Public Transport Efficiency". It is not only access to efficient and reliable public transportation.
Instead, it plays a pivotal role in ensuring economic, racial, and social equality, but is a thriving factor for cities to outgrow for the long haul, and 2020 is no different. The bus service are vital to public transport infrastructure and center for effective multi-modality. More and more persons commute through buses in comparison to any other form of public transport and approximately around 35 million people use bus rapid transit services globally.
This sounds interesting!
Right?
But, it has been recognized globally that there is immense potential for improvement. As Government set targets for maximized bus riderships, operators relentlessly endeavour to advance the perception and utilization of bus services.
Did You Know!
An article published in Forbes on "Top Eight Reason People Turns A Blind Eye To Public Transport", out of which six reasons listed could be avoided by simply opting for Real-Time Passenger Information (RTPI).
But, if you are not well-versed with RTPI, then let's have a quick revision.
RTPI provides precise information on actual departure and arrival times, enables passenger to efficiently plan their trips and itineraries. With so much to gain, everyone is expecting an unprecedented upsurge by the 2020 end's, which already crossed $20 billion in 2019 and is showing no sign of stopping.
So, these growth are indirectly associated with increasing reliance on smartphones, high urbanization rates and emergence of the latest technologies in the IT space.
And, to make this a reality, all you need is the right blend of cross platform app development from the leading name in the industry.
All in all, utilizing digital bus stop to allocate the RTPI provides both – the user and commuters with impeccable quality of service and improves satisfaction. It is an ideal choice for operators that want a more robust, dynamic, and effective practice to keep passengers updated about the arrival and departure of the bus, notify commuters to be on time, and improves the customer experience with increased ridership.
So, the development of such apps has given rise to the real-time public tracking transportation. Undeniably, it is new, toil but not an impossible task, if you align with an astute mobile app development company.
Here, this post will shed light on the "Imperatives In The Black" making your task a lot easier. All you need to do is keep reading and further discuss with your technology partner to help you reserve a place in the public transport tracking app development with a couple of steps.
1. Offers Maximal Passenger Satisfaction With Minimal Customer Complaints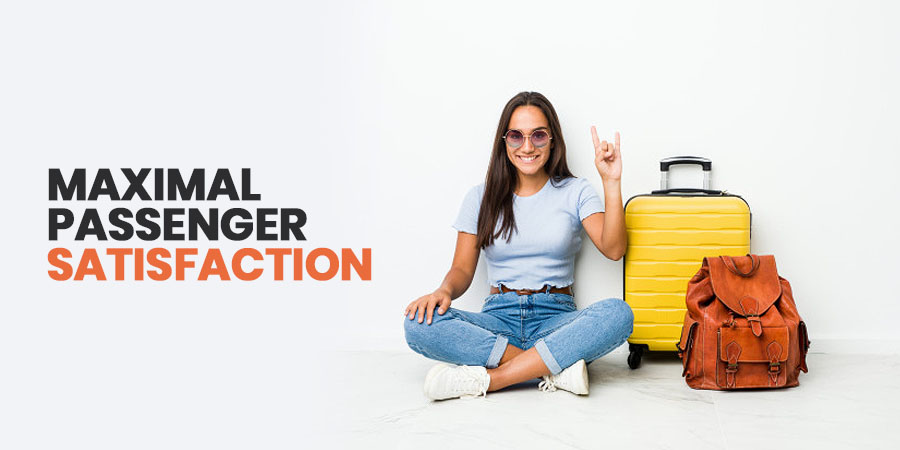 Proffering access to real-time arrival and departure information decreases the assumed and actual waiting time for passenger and simultaneously improves satisfaction.
So, if passengers can learn about any further delay before they arrive at the stop, they can opt for alternative routes and modes. And the run-of-the-mill is the passenger complaining about the bus arriving late, but opting with the digital solution provides many firms and organization witness a steep decline in customer complaints.
2. Upholds Service Usage And Revenues
The latest report by World Bank Group shows that real-time transit tools attracts many new passengers. Also, in 2012 a study by Chicago Transit Authority bus routes on which RTPI was implemented found 2% of increased ridership on the same routes.
In the same manner, in 2015, The New York study for bus service found an immense increase to around $5 million per year in additional fare revenue. So, this is clear partnering with the pro mobile app developer will uphold your revenue while upsurging your transportation business.
3. A New Improvise Way Of Planning & Replacing Conventional Ways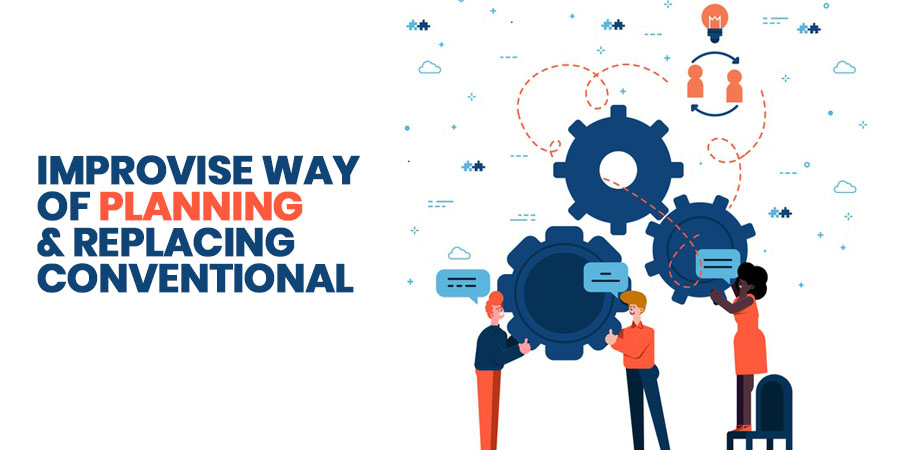 2020 abide goodbye to the time stopwatch, pencil and paper were required to maintain the time table for buses arrival and departure time. Timetables were often created using assumptions about the traffic pattern, which usually were incorrect.
Over time, the most precisely constructed and researched timetables need up-gradation as traffic do changes. It's not just about RTPI that will enable you to determine the real-world service schedule, but give a free hand to make adjustments accordingly with keeping the passengers updated about the same.
4. Improve The Accuracy Of Bus Arrival Predictions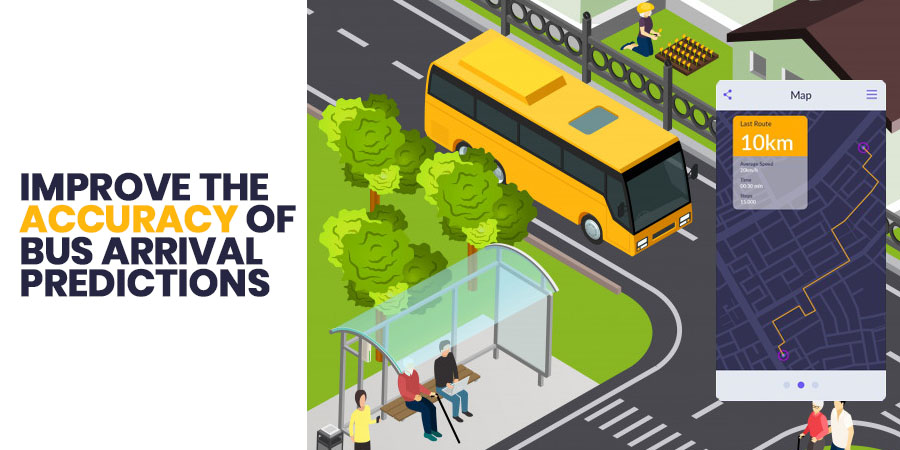 Hire app developer who are experienced and passionate about delivering the one-of-its kind transportation app. As their experience with developing app for transportation, they have noticed the bus arrival predictions are merely low as 35% of accurate within 5 minutes before arriving.
So, the time to advocate is whether it is acceptable?
We don't think it's acceptable. Providing real-time information helps commuters plan better trips and minimzies the waiting time, that will offer a better customer experience. Moreover, dwelling from the transport part, it is an unskippable benefit that let you achieve more than 30% increased profit with advanced analytics solutions.
5. Accomplishing More With E-Paper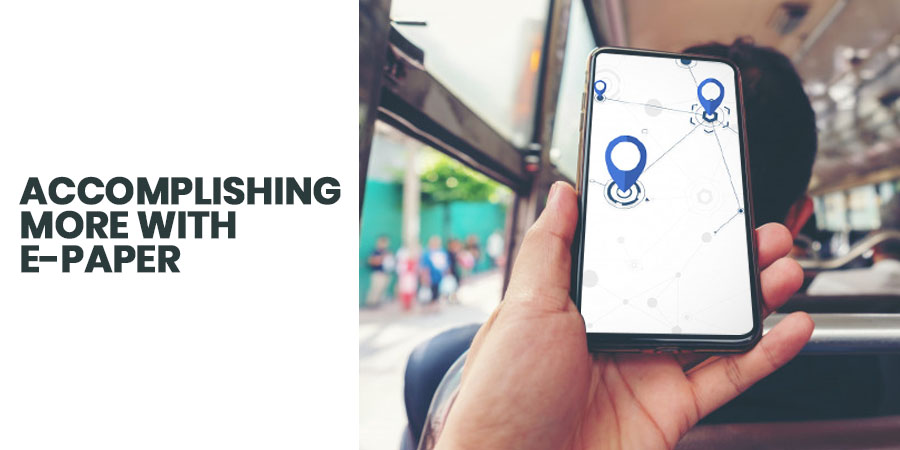 If you need the best conceivable way to get your RTPI deliver to your passenger at the bus stop, nothing fit's best than E-paper approach.
So, hereby we introduce the idea of ground breaking digital bus stop passenger information solution that are solely based on solar powered wireless e-paper displays. To be technical, they work on the leading design principle of exceptionally low energy consumption.
So, the leading fore-runner iOS/ Android app development company have developed Papercast's digital solutions to gratify a far excellent experience in one-of-new kind solution that can be jell in any kind of surrounding in minimal time.
Though, it is easy on your pocket too. It offers an unforgettable economical replacement for legacy electronic systems and conventional pen and paper timetables, while offering the ideal technology platform for smart city public transport information solutions.
Still feeling perplexed?
Below are few talked benefits that operators can expect to achieve the following by installing this solution.
Minimize Operating Costs– Cut-off on costs and environmental impact by switching the legacy LCD with energy efficient e-paper (36 times more efficient).
Technology Revamp – It is a potential platform for planned technology to refresh,and make it more tangible to meet changing customer and business needs.
Smart City Solution – Providing ideal passenger information technology platform to streamline the use of public transport in smart city strategies. Have a look at the advantages from a public prospects.
Better Customer Experience – Provide more informative content on sophisticated high-resolution e-paper displays, available in different sizes without hassle of pin-pointing small things.
Take Control – Provide precise service information to all bus stops throughout the network, even in the most remote locations.
Switching The Paper Content – No more need to manually swap paper-based bus stop content, which fade away quickly and doesn't always reflect the excepted service.
After all… What Matters The Most Is Partnering With The Right Android App Developers.
As now you are ready to take your conventional public transport tracking app industry by the storm, rely on "Appsted". The trusted name in the nook that is ready to walk the extra mile with a clear vision and implementation strategy.
Our mobile app developers take care of all the development stages in which you are going to sculpt out your new successful app. And, yes, we do not forget to mount it all with some uniqueness that is of your own.