Apple launched Swift 2 in its last WWDC, which is an updated version of Swift, which is its programming language to program OSX, IOS, WatchOs as well as TvOs. This language is great for creating as well as to improving the efficiency and performance while developing apps and even helps to program devices for the much hyped 'Internet of things'. Presenting to you an all new version of Swift, which also include attributes that are made to change the way we take programming.
Swift 2 is launched with power pack features that are good enough to make it easy for you to code in a simple and quite an intuitive way such as the Xcode 7 tools which allows you to develop applications that can function on Apple devices or have the possibility to make use of protocol extensions. On the top of all the features that are quite incredible for Swift is that it is an open-source language . Making Swift an open source language is one of the possibility that Apple is trying to break the operating system rule and making it easy for not only professional iPhone app developers but also for Android developers as well.
Along with this, it also comprises of a brand new model for handling errors, and it further makes it quite easy to catch as well as throw errors, makes the compilation faster and offers new Objective-C features for instance nullability and generics annotation. There are new improvements in the syntax improvements which make the code quite safe as well as clean.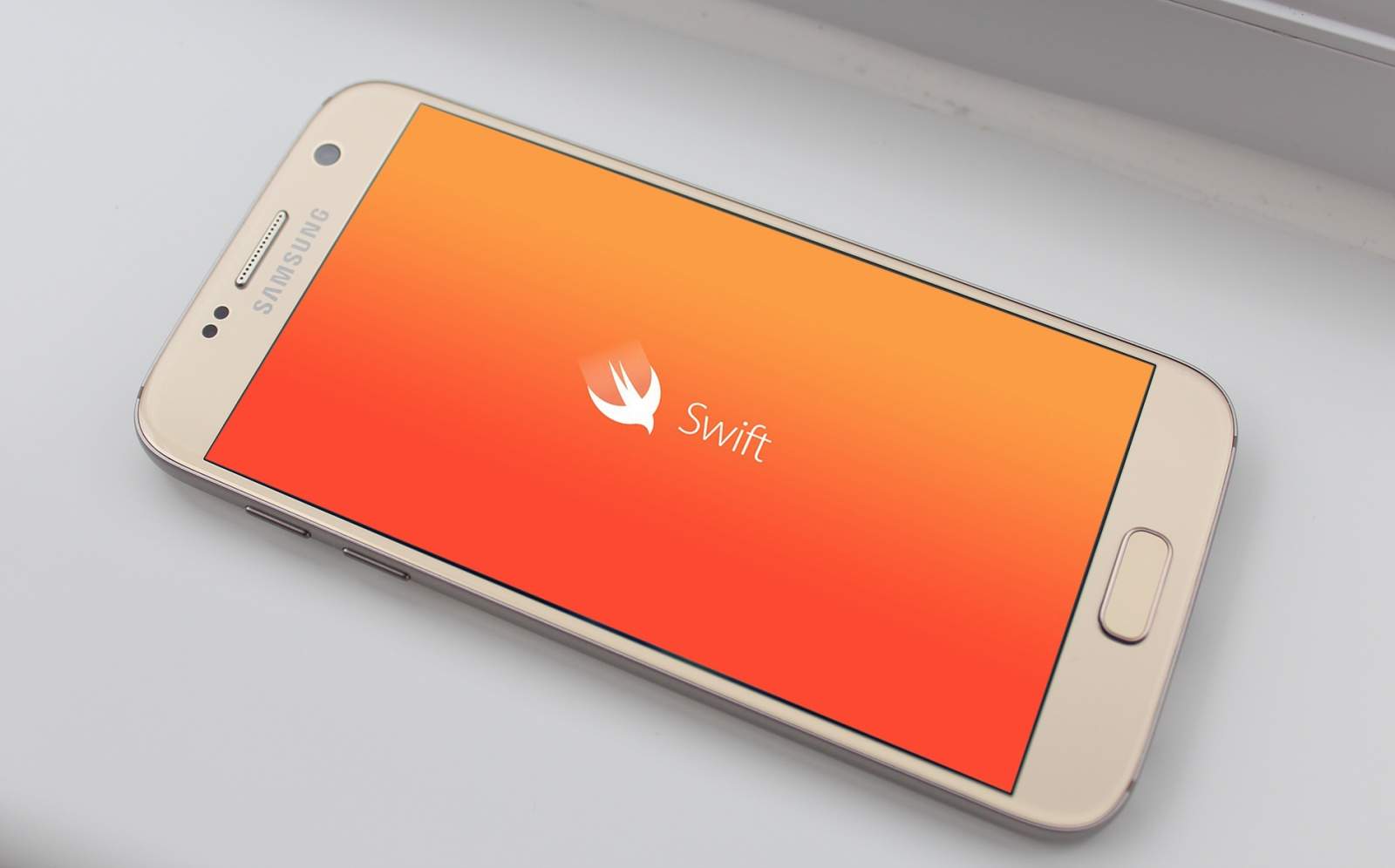 Swift for iOS and Android
Swift is not just a programming language which is developed by one of the biggest companies in the world but has more to it what meets the eye. Swift has got significant support from IBM and also from several other apps such as Pixelmator, Lyft, or Vimeo.
Swift was created as a substitute language of Objective-C, with an intention to improve the programming experience of the coders.
Making Swift an open source programming language opens up a lot of discussions that whether the developers be able to render iOS apps on Android devices and what kind of reaction will Google have on this.
Now that we know that Swift has opened up to build applications for different operating systems, however, Apple still holds the control of the SDKs (Software Development Kit) which means that the developers need to make use of Mac to developer apps or software for OS x and iOS.
If Google is further going to switch to Swift, we need to take into account that the portability to Android is not quite easy.
The reason being is that then Google will need to make the complete standard library compatible with Swift as well as APIs programmed in C++, as these languages are not compatible with Swift.
As we know that Swift is going to be an open source programming language, major brands such as Google, Facebook as well as Uber contemplated on making Swift as their "first class" programming language for Android. Wherein, Facebook and Uber are also looking to make Swift the center of their operations.
We know that Java is the programming languages which is supported by Android, and as per sources, we know that Swift is not going to replace Java anytime soon. Though a litigation is going on with Oracle, which is an area of concern, sources say that Google opines that Swift when compared with Java.
Moreover, being an open source language will easily enable them to adapt it for Android without having to change its mobile structure which is itself an open source.
What is Google's take on it?
As it is the replacement of Objective-C, Swift has quickly made it space among the developers as it is quite an easy to use language as it easily helps them to code without writing much code as well clumsy parameter which is used in other languages.
You can not copy and paste Swift from any platform. Specifically, Android would need a runtime for Swift, and this is only for the starters.
Further, Google also needs to make the complete standard compatible to swift and must support the language in APIs and SDKs. Moreover, you need to re-write some low-level Android APIs, as swift cannot support them.
When could a move to Swift happen?
Well, to be precise, Swift is not going to come to any point soon. Though we can say that Swift is growing quite quickly and as per several studies we know that it is one of the fastest growing languages and becoming an open source language is what which is working as a catalyst to its growth. As per GitHub, the language is the 11th most popular language.
It was further noted that the developers having knowledge of Swift were also in demand.
As we have discussed earlier that to migrate to Swift, Google will have to write all the API and Android services again to make it compatible. Along with that Google also need to move ahead with the control over Android, which the developers need to work hard still on to.
Advantages and disadvantages for developers
When we talk about Apple, we know that it offer high-quality products as well as reliable products. Swift which is one of the products from Apple is ideal for developers and provides ample lot of benefits to the developers:
An open source programming language

Easy to create software which is compatible with all the operating systems

Allows you to create an operating system of your own

Programming is easier since it reduces the amount of code needed

Offers an intuitive platform

Compatible with Object-C and also comprises of tool to switch from Object-C to Swift

It provides quite an intuitive syntax, and it resembles that with Python.
All in all!
We can see that Google has already started taking steps to move away from Oracle-flavored Java. It is now making use of Open JDK for Android rather than making use of Java API, and this might consider post-Java life. Moreover, we can see that there were talks in London which were quite exploratory, which also states that Google is yet not still not much impressed from moving on from Java.
Key factors that are responsible for Swift's success is that it renders quite swift and speedy development. Moreover, looking at the roadmap of the language we can see that it won't be difficult to use Swift when compared with other languages such as C++. We do have Kotlin, which is an alternative. However, this is a newbie in the development world and does not have the following similar to Swift.