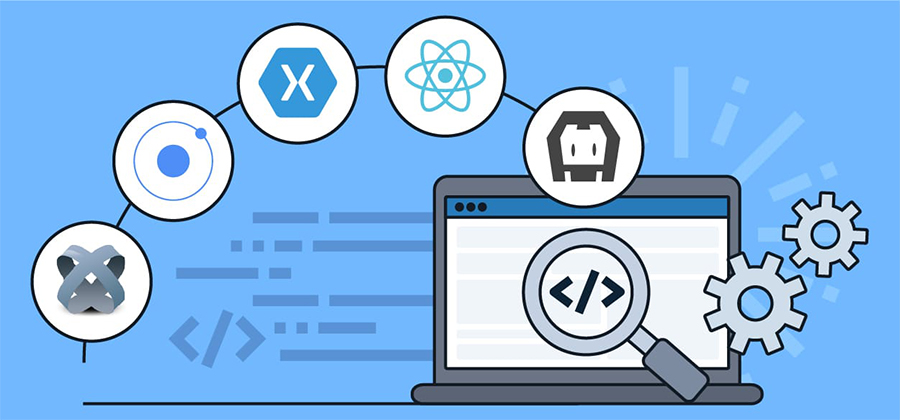 With the advancement in mobile technology and internet network, it has become possible to develop different types of creative apps. One technology that has emerged as a saving grace in this big dark world is Cross-platform mobile development. It is nothing but the creation of a code base for products that are supported on different mobile operating systems. Back in the old days, it was challenging to develop new mobile apps as there was a major challenge to develop a back-end that worked on multiple platforms.  
However, since the emergence of cross-platform technology, the mobile app development world has got sort of a fresh lease of life. With the help of cross-platform technology, it is possible to develop mobile apps that can be sent to several different native platforms or developing an original app on a native platform in the form of Android, Windows, and iOS platform.
Manufacturers today wish to employ a single code database that can be utilized by multiple operating systems. Due to this very reason, this platform has received several challenges in the mobile operating systems. In other words, it means the application needs to be updated to make sure that it is compatible with the new system.
In the forthcoming sections of this write-up, we have focused on providing the various benefits of cross-platform technology. We promise after reading this piece of content; you will be able to understand the reason that makes cross-platform one of the most preferred option for mobile app development.
Let's get started with the benefits.
Swift App Development with Reduced Cost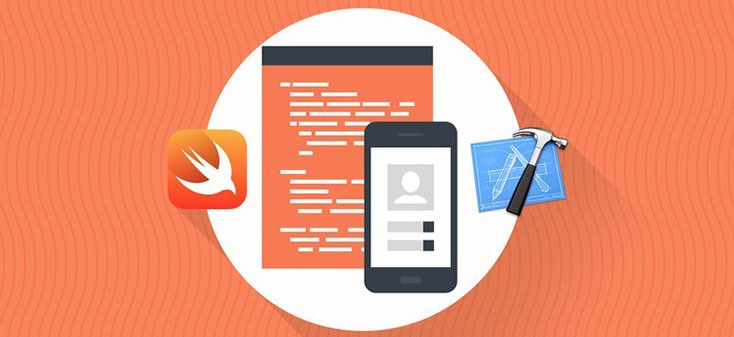 Today, users are segregated across multiple mobile platforms from Android and iOS to Windows Phone & BlackBerry, and so on. Hence, it becomes imperative for an enterprise to invest in different mobile app development services. This will have a significant effect on the current mobility budget. Thankfully, there are cross-platform app development frameworks like Cordova and PhoneGap that come to rescue in this situation. The code developed for one platform can be employed for other platforms too.
So, if you have an in-house team of developers, it is the most feasible option to go for the swift development of mobile apps that are compatible with different platforms. But, remember, configuring the app that is exclusively developed for the native platform requires a lot of skills. Never sacrifice the native experience of Android, iOS, or any other platform users. Take out a few precious minutes to comprehend the best way this PhoneGap based shopping app performs across Android and iOS.
Access of Better Plug-ins
Plug-in integrations can, not only allow developers to add more features to an app by taking advantage of the device, operating system, and third-party services; it also quickens the process of mobile app development. There are lots of cross-platform app development frameworks like Apache Cordova that are open-source. They enjoy the support of lots of plug-ins that ensure smooth functioning of different functions. The demand of enterprises and their operations are different, and so is the capacity of the cross-platform development framework. It is possible to customize apps by taking help of plug-in libraries.
Reliable Development Framework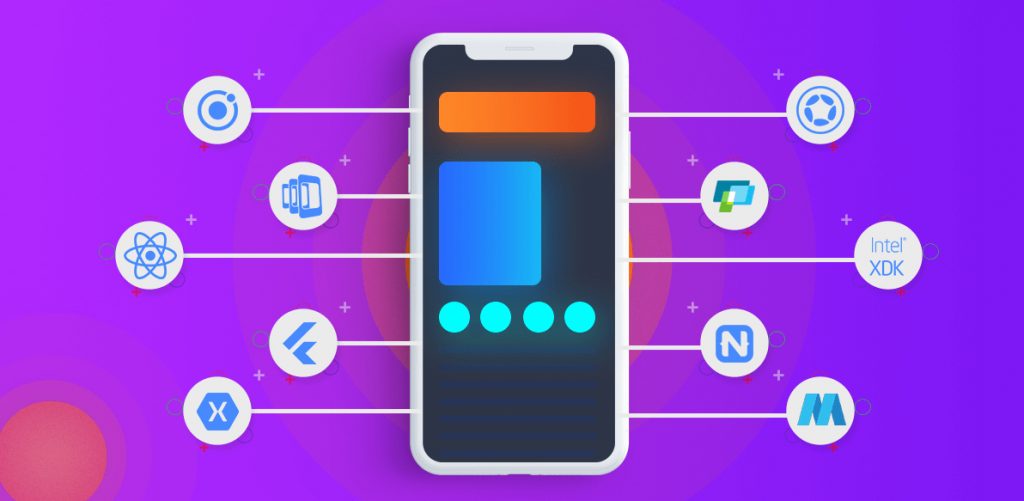 Since the cross-platform development framework consists of CSS, HTML, and JavaScript, it can easily be added to any native OS platform. These web elements have a significant impact on the performance, stability, and security factors of an app developed. Interestingly, these are some of the critical factors that can play a pivotal role in the success of any enterprise mobility solution.
Effortless Integration

It is possible to effectively collaborate and communicate by interlinking the app with back-end databases and applications. Irrespective of whether these apps or databases are hosted on an on-premise server or a cloud one. This way, integration can be achieved in a smooth manner which would result in centralization of data. Remember, there is great chemistry between the codes that facilitates an exchange of information across different platforms.
Greater Audience Reach
If you develop a native app development approach, chances are, you will develop an app that can be employed on a single platform. Whereas, if you go for cross-platform app development, it is possible to get access to thousands of audiences that are using Android and iOS. This way, it becomes possible to reach out to the audience of both these platforms at the same time. The result is, you automatically enhance the app visibility and increase the chances of generating more revenue.
Provides Uniform App Experience
When you opt for cross-platform app development, it can offer similar app experience irrespective of the platform that is being used. Remember, an app that provides a distinct experience from one device to another is regarded as a cumbersome app.
Cross-platform app development provides the same app experience irrespective of the platform being used. If your app provides a different experience depending on the device being used it can be considered to be a cumbersome app. You should especially go with the flow irrespective of the number of devices being switched. Always note that uniformity is the most significant advantage provided by cross-platform app development.
Effortless Execution
There are quite a few technologies present in today's times, including PhoneGap and Appcelerator that provide the cross-platform solution. With the help of these, developers can easily make effective changes. A prime example of this is a tool like Appcelerator, where it is easier to write codes in HTML5 and converted for different platforms.
In simple terms, it assists in the utilization of resources that you are already aware of and translates them for different platforms. This way, the development process of the apps becomes swifter. It also becomes effortless to sync updates across all mobile devices.
Final Thoughts
Here you have it the reasons that make cross-platform technology, the most preferred option for mobile app development. Cross-platform technology has been fully accepted by a lot of developers across the globe. The reason being, it effortlessly quickens the entire development process. The other advantage is that the developers can create an application using a simple language. If you wish to utilize cross-platform technology for developing creative mobile apps effectively, get in touch with a professional mobile app development company today!