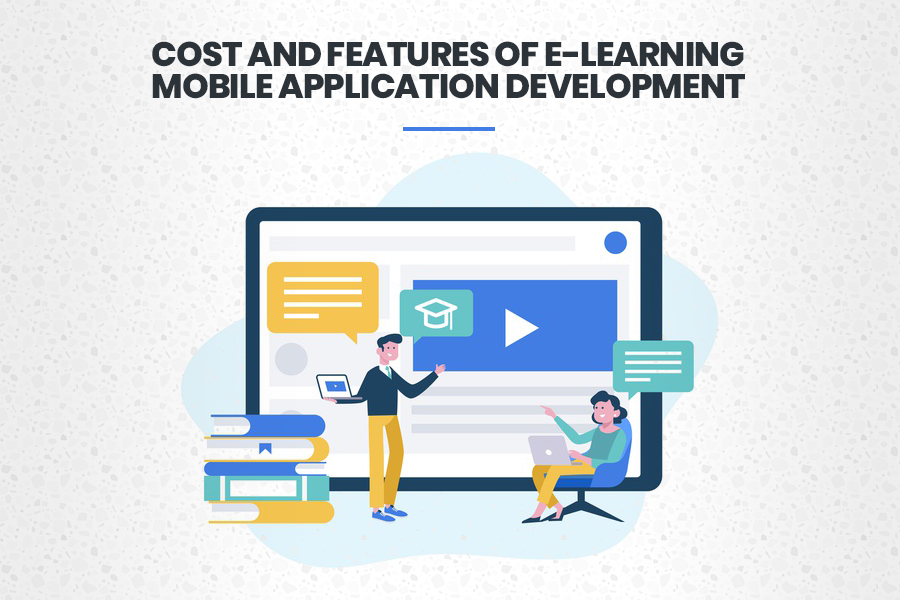 The world is going digital day after day and the education industry is no different. There are many big players in the eLearning industry earning millions and billions in this sector. If you also desire to try your luck in this million-dollar industry, this is the right blog for you. In this blog, we will discuss various benefits of e-learning mobile applications. Also, we will see the costs of learning mobile app development and various features that an e-learning mobile should possess.
Before that have a look at some stats and facts about elearning:
It is now clear that e-learning marketing is booming these days. Therefore many entrepreneurs want to try their luck in on-demand learning mobile apps. There are many iOS and Android App Development Company that provides e-learning mobile app development services to their clients.
Here are some benefits of using mobile applications in the education sector
The mobile applications can be utilized in a plethora of ways of teaching people. There are a plethora of advantages of using mobile applications in our daily life, here are some of the top reasons that make more understanding if we choose on-demand e-learning app development:
1. Enhance the performance of the classrooms
Learning through various mobile applications helps students to enhance their class time by enabling them to control aspects of their learning. They can find detailed answers, use additional materials, and enhance the classroom experience.
For example, after a lecture, students can view the lecture material as many times as they like. In such a way, students who learn slowly and have low IQ can quickly discover the subject, without the help of anyone.
2. Maximum utilization of precious time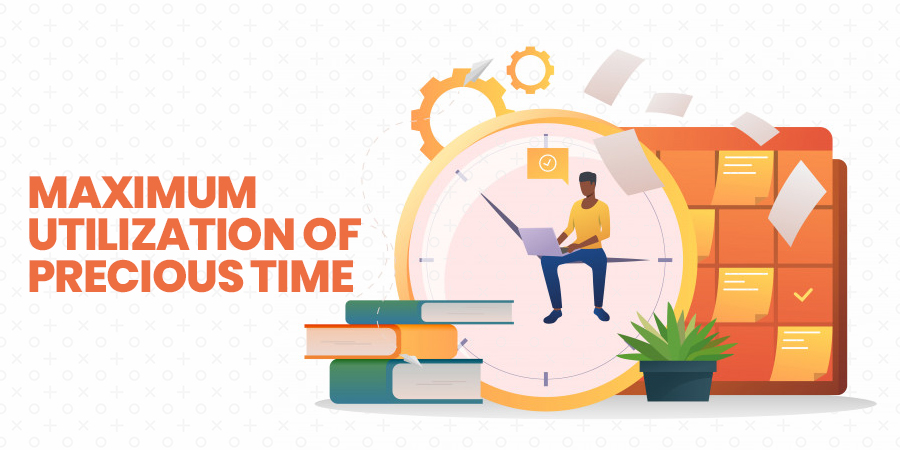 Students waste most of their time on various activities that are not related to learning. E-learning mobile applications can help these students to use their downtime for learning purposes. In addition to surfing the Internet or watching television, students can read and learn e-books, complete homework online or listen to recorded lectures.
It gives students the ability to know where and when they learn so they can make the most of their learning time. A good app development company can add features that help you to maximize the utilization of time in the app.
3. Enhance technical skills of the students
Technical skills are growing nowadays, and e-learning mobile applications can help students create their adept skills in a prompt way. The more students are training on mobile applications, the better they will be able to drive the latest technology world when they go to their workplace.
For instance, SoloLearn is one of the best e-learning mobile apps that provide courses in various programming languages ​​such as Python, JavaScript, and Java.
A well-designed e-learning mobile application can create relevant technical skills without the students realizing that they are learning. For instance, an educational game can learn the coding under the guise of playing that helps children to form a foundation for future tasks of IT.
4. Making education and learning a fun activity
As mentioned above, learning through manipulation is one of the best ways to create student engagement and help keep them interested in school activities. Difficult topics sometimes become fun when presented as a game.
For instance, higher language e-learning applications help the learner create various new words by integrating the process of learning into a game, which eventually makes learning a fun activity.
By offering contests and prizes, e-learning apps can transform the process of learning into a more manageable task and seek to spur students to deepen more. Besides, it will create interest in subjects that students may find disturbing. It is one of the best mobile learning apps.
5. Student-centric learning
In a classroom of about 40 to 50 students, it is hard for a teacher to concentrate all students on an equal level, and indeed in a 40 to 45 minutes class. On the other hand, mobile learning applications can be used exclusively. While the teacher has to manage the entire classroom lesson, the mobile app must reach only one user at a time.
In addition to this, mobile applications learn from users who use them. As a result, the learning material can be transformed to fit the individual learning style and level of each learner. Besides, there is not much confusion or boredom as every lesson is always right in the goal and never goes down or is too low.
6. Video or practical-oriented learning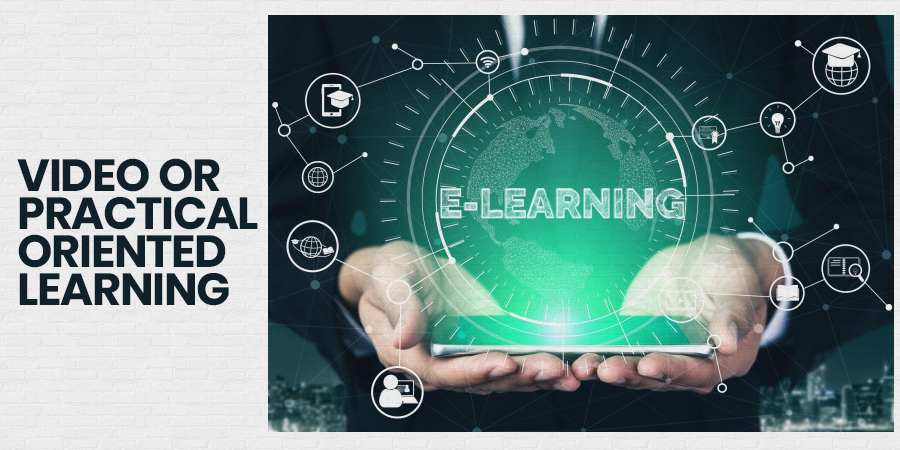 In today's digital environment, videos are new books – and new book reports. Therefore, access to video editing software and mobile applications allows students to create engaging video projects that create interest and focus students on learning in ways that the old pen and paper did not.
According to a report by Living Laporte, adults confirmed that the learner understands, learns, and remembers events as they see and hear events. In this direction, video-guided learning should also help students in a much better way.
7. Effective and flawless communication with the teachers
Seldom, not every student has time to discuss their doubts with the instructor, which can greatly affect their learning process. When learners and students are required to interact with their teachers and vice versa, mobile applications make it pretty easy for teachers and students to communicate. Advertisements and instructions can be given in real-time around the clock.
This also allows coaches to deal with various problems and delayed concerns, even outside of working hours, so that there is no break from communication in the classroom. You are always connected, even while in sleep.
8. Automatization of boring parts of the lectures
A lot of time is wasted in rendering boring parts of education, especially record-keeping activities, such as shifting of homework, attendance, and assignment instruction. It can automate the mobile application process so that students can check-in, and coaches can provide information on busy work without having to spend valuable time in school.
Regarding the process of learning, mobile applications can help students who cannot concentrate and get distracted easily. The easy nature of mobile applications is an add-on for the students, as they do not have to put extra effort to split an open book.
9. The nature-friendly option of education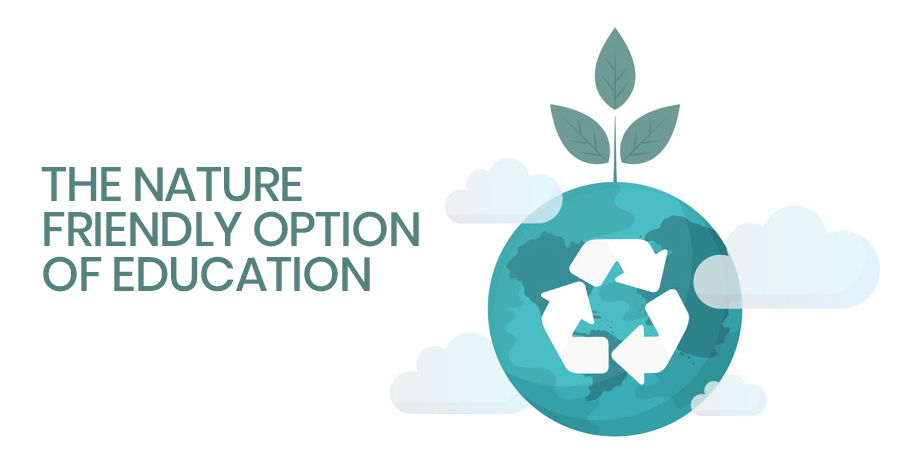 Now, students are involved in the environment and electronic learning is the most beneficial way of learning. Think of trees that are saved when students stop reading expensive textbooks for powerful, constantly updated text and use online forms to present homework instead of printed articles and worksheets.
According to research from the Environment Agency in Stockholm, students who study in e-learning mobile applications through college online give 90% less CO2 than those who travel to school.
Changes in e-learning mobile apps can change in order to reduce paper and other fossil fuel use.
10. Connect with other students through online means
Many students face the challenges of writing online learning materials and articles help connect students to writing help. From direct guides and ways to get someone to write your article, mobile apps can do it all.
This can also help students to share their tasks more effectively. Thus, not only do students complete their assignments on time, but they can also learn various new things and techniques.
Here are general features that one should Include in an eLearning App
1. Syllabus
You need to make sure that the syllabus is created in such a manner that covers all the chapters and lessons. Also, you must ensure that the time-frame of adding this does not exceed the stipulated time period.
2. Interactive Visual Learning
You need to make learning fun using interactive visual learning that is powered by animations. This will also help students master even complicated concepts with the utmost ease.
3. Chapter-wise Tests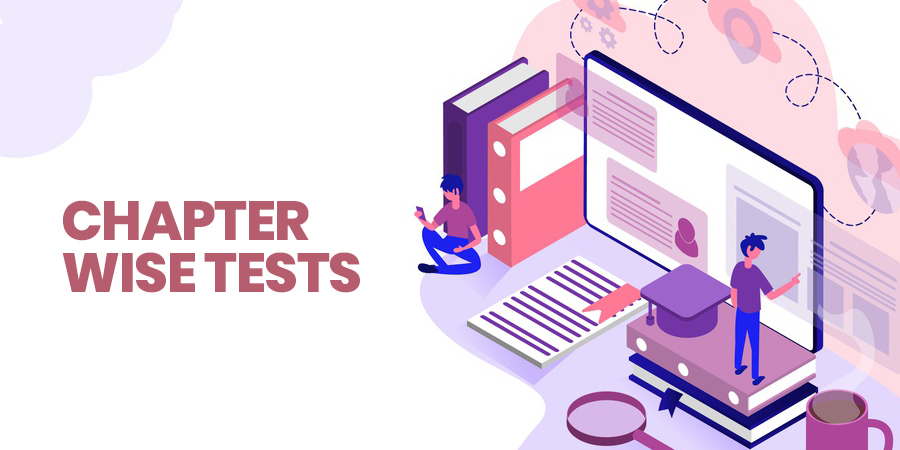 Explaining any concepts is not enough for the students. They are also keen on knowing the expertise level that they hold after each learning session. Also, chapter-wise tests enable the same. You need to make sure you offer scope for the same and decide it on the basis of complexity levels.
4. Options to Analyze and Track the Performance
This particular feature will help the students a lot in staying abreast of their performance level as well as it also ensures that the teachers exactly know the main points of their students in order to help them in a better way. Therefore, both of them can plan in a better way and enhance their performance.
5. In-App Chat Dashboard
Here students can connect easily with their mentors as well as clear their doubts whenever or whatever they have at the comfort of their home.
6. Role-based Dashboard
You should keep this in mind that the privileges of one user must not interfere with the privileges of another user. In addition to this, a common dashboard will hamper the user experience and interface in a bad manner. Therefore, a dedicated dashboard for each of the user like tutors, students, managers, as well as admins, will offer a simplified view of eLearning.
Student Panel Features
Here are some crucial features that make-up student panel:
Registration and Log-in
Forgot Password:
Browse Courses:
Profile (student profile should include various details like password, email, name, profile picture, mobile number, account details, grade, institutions, etc.)
Search Courses:
Course details:
Payment Modes: (Include a wide array of payment options)
Download or Read Online
Attend Test:
Track Shipment
Admin Panel Features for eLearning Applications
Manage Themes: Allow the Admins to manage their front-end theme of app.
Add theme
Delete theme
Activate theme
Deactivate theme
Manage Courses: Allow users to vide different courses by the particular tutor:
View courses
Choose category
Search courses
Course description
Filters
Name of the course
Time slots
Topics covered
Pricing details
Cancellation policy
Manage Subscriptions: Allow admins to manage subscriptions that users can buy.
Add plans
Name of plans
Add and modify packages
Description
Delete package
Manage Users: Allow the admins to manage different users.
View users
Search users
Smart filters
Add users
Delete users
Activate user profiles
Deactivate user profiles
Check Statistics: to check student data and other information at one place
Number of courses
Courses bought
Number of sessions
Number of students/ users
Payments made and pending
What is the cost of developing an e-learning mobile app
The cost of creating an e-learning mobile app depends on different factors like:-
The complexity of e-learning mobile app
The number of different features that you want to integrate into a mobile app.
Whether hybrid or native mobile app and other factors related to mobile app development.
It also depends on the total number of various third-party APIs that need to be integrated.
Also, it depends on the country from which you are getting your e-learning mobile application development:

In North America, it will cost around $100-$250 per hour.

In Europe, the cost will be around $80-$180 per hour.

In India, the cost will be around $18-$50 per hour.
Let's Wrap Up:
Now you have seen various stats, facts about the eLearning industry. You have also seen the benefits of On-demand E-learning App Development. Later, we learned the cost and features of these kinds of mobile app development.
One prime factor of making your e-learning app successful is choosing the right Mobile App Development Company or Hire App Developer from the right firm. Because it can make or break your app idea. A bad firm cannot add advanced features in your app and in this cut-throat competition it will vanish if it does not have the required feature.