Are you on the lookout for the best iPhone app development company and not sure how to search for the best company?
A company that can provide you the best app development solutions at the most affordable price should be your choice so that you don't have to face any hurdles and issues in the future.
Better do research rather than feel sorry later:
Research is the first step to anything crucial for you. If you have taken a decision to get an iPhone app developed for your business, you have already won half a battle.
What if you are not able to choose a professional company with the best of work experience at hand?
There goes a saying " Better be safe than sorry"! Similar thing applies in this case also. If you are lethargic and ignorant of the importance of research and comparisons on the different iPhone app development companies before investing your hard-earned money, the chances are you will be the one who will have to face the bad circumstances single-handedly. The money that will go waste is a whole different issue.
So, there will be everything to lose and nothing to gain.
How to search for the best iPhone App Development company?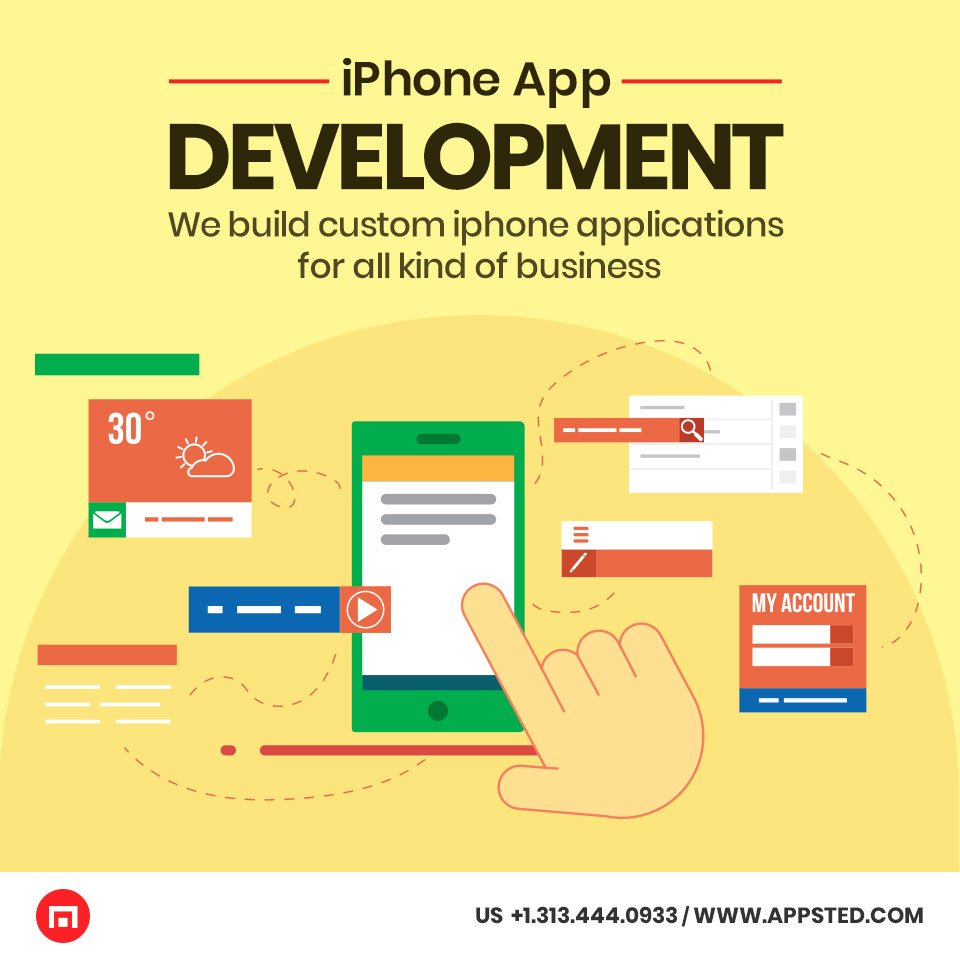 We are going to discuss some weighty issues that you should keep in mind and consider them carefully while choosing the best one:
1. Have a clear goal in mind:
Before you get out and start looking for the companies who can give you the best iOS app, you should have a clear goal in mind. What type of company will best suit your business requirements and what is your aim of the app? Is it ecommerce or is it other financial gains.
2. Check the official websites:
An official website of a company is the reflection of the team that are behind a brand. You will come to know by looking at their website that how creatively they have maintained their website and how is the UI/ UX of their website so that you can see the true picture.
3. Look out for the reviews and feedback:
A review or a testimonial left by the client on their website will give you an idea of the company's workflow, their use of dynamic technologies and the kind of output they produce for their clients.
4. Watch out for social media reputation:
You can easily come to know about the reputation of the iPhone app development company you are researching on by having a look at their social media handles. There, you can see the real testimonials rather than trusting on the testimonials on the official website. Also, look for Glassdoor reviews.
5. Budget Expectations:  
Also, make sure that you deeply research on the companies who are near your expectations of budget. Once you hire a company, there will be no way out of the contract or NDA you may have signed with them.
6. Communication Channels:  
Make sure that they are very much interested in listening to your ideas of your business iPhone app. ASk the representative of the company that they should be very much flexible on the ideas if something strikes your mind later on. Rigidity never leads to success ever.
Conclusion:
Always be patient when you are investing your money into any venture especially when you are choosing an iPhone app development company. It is a costly affair and you can't afford to throw hefty amount of money without considering so many points that we have discussed above. Never make castles in the air until you are much sure about the circumstances.