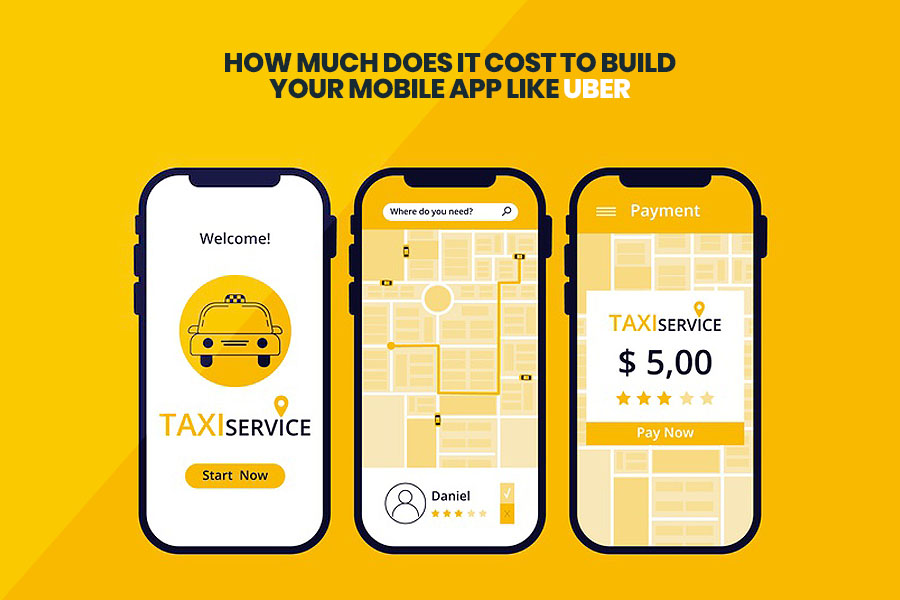 In 2020, the taxi market is a highly competitive niche. And, to abreast the competition, a "mobile application" is what is required.
After the Uber revolution, most businesses have started to invest in the ride-hailing application and acclimate the same business strategy with leading mobile app Development Company to receive profitable revenue.
So, are you ready to enter the taxi booking industry?
Here in this article, I am going to shed some light, not only how to create an app like Uber and the cost analysis but also about strategies to run circles around Uber and gain a behemoth market share.
Let's start, right!
As said, the market for booking apps has witnessed exponential growth in the last few years. Surprisingly, Uber remains the industry leader. In 2019, the Uber global market values in $72 billion, which directs towards a significant upsurge in 2020 and ahead.
Landscape Of Taxi-Booking Mobile App Market
While new apps keep cropping up, accelerated by Uber and it's a significant success, in the urge to grab a piece of a pie. The companies that curate a worldwide recognization are always a role model for the ones who craft their path to success by partnering with the right app development company.
If you are still sitting on the fence to invest in taxi-booking landscape or not, I have pocketed some undeniable facts from statista that act as the inspiration among the various dimensions for the success of rail hailing app.
Revenue in the Ride-Hailing sector amounts to whopping US$216,810m in 2020.
Revenue is forecasted to witness an annual growth rate (CAGR 2020-2023) of 13.7%, that outcomes in a market volume of US$318,765m by 2023.
User penetration reaches 15.4% in 2020 and is expected to hit 20.0% by 2023.
The average revenue per user (ARPU) presently amounts to US$189.93.
Comparing globally, most revenue is generated in China (US$63,797m in 2020).
Last but not least, the worldwide taxi market is predicted to show a compound annual growth rate of 9.22% by 2024.
Don't worry, you can still take a moment to develop your cab service app and grab your nook in the global market.
A Step-By-Step Guide To Build A Taxi Booking App Like Uber
#Step1: Find Your Niche
Stepping aside from a unique value proposition, finding a nook in the taxi booking landscape with low competition is essential.
#Step2: Handle Technical Audit & Research
Clutch down all the requirements for creating a taxi-booking app and improvements that can be made.
#Step3: Build A Taxi Booking App Documentation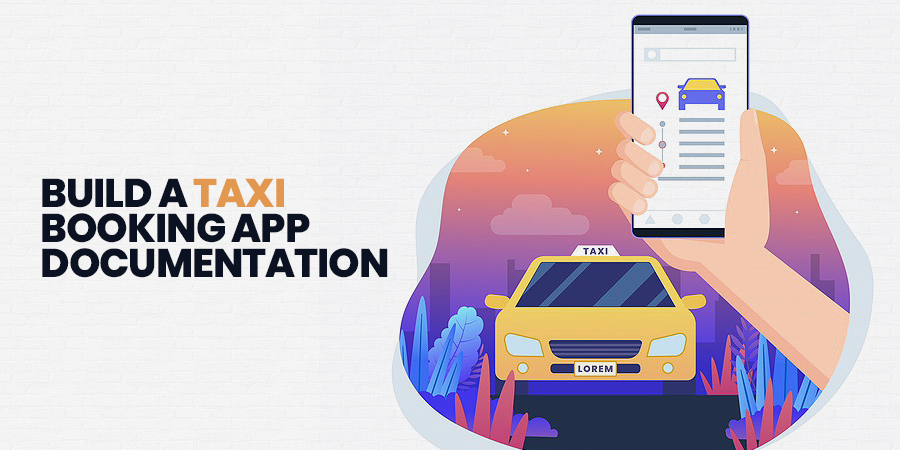 Develop elaborated technical specification of product functionality, tech stack to be used and the product functionality.
#Step4: Build Your Uber-Like App
Jot down every part of the project into different tasks, hire Android app developer or iOS wizard with an exclusive experience, start implementing each task based on their priorities and assign unit testing to find and fix logical testing.
#Step5: Launch Your Taxi-Booking App
Taxi app developers launch the app to the live surrounding to make sure it runs properly and accurately on all devices.
How Your Own Taxi-Booking App Abreast The Uber
Flooded with 91 million active users, Uber curates a top niche for all the taxi-booking startups.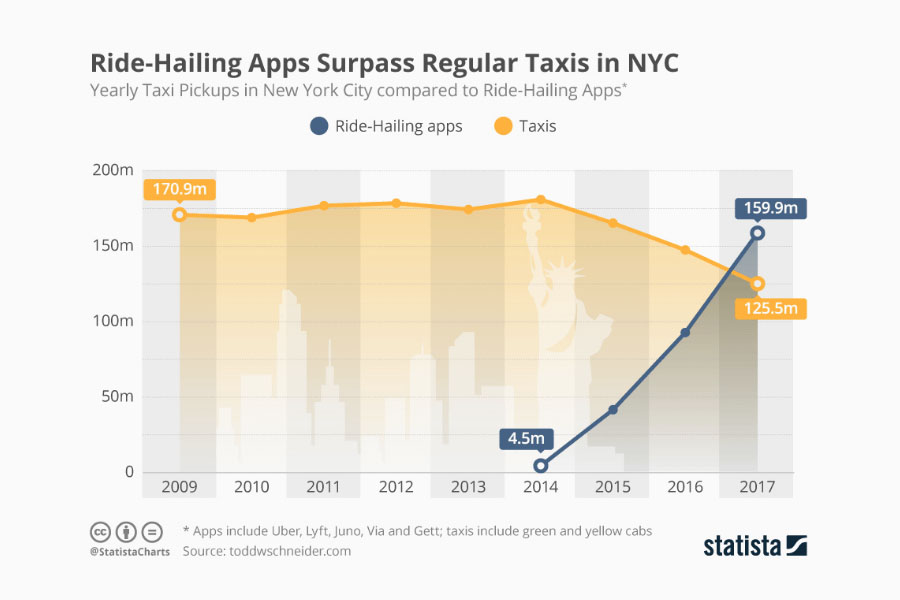 Still, there is some know-how to help you give a bottle-neck competition to already known name – "Uber". They are as follow:
● Provide A Unique Value proposition
It's a undeniable fact that the first impression is the last impression. And, to make this true it is essential to make your app attractive for both users and drivers. For, that you need to create a unique value proposition for both sides.
Have a look at some examples:
The value proposition for the clients. You should motivate passengers to use your app by providing them with something unique that your rivals don't have. That might be:
The option to keep track of the driver arriving
Free rides or discounts on specific festivals
A fixed-rate for a common destination such as Airport, railway station.
The in-built payment gateways in the app for cashless transactions.
Estimated cost and duration of the ride.
The value proposition for the driver Partner. How to bring or attract drivers to join and register to your taxi service if there are so many competitors on the list.
You can make the selection on the following parameters:
Opportunity to earn more in busy hours.
Insurance coverage
Low barrier to entry or no initial investment required to join the business.
Flexible working hours.
Easy and quick mobile payments
Drivers feedback for the clients (One-Of-Its-Own kind)
This is not enough!
There could be even more options to attract users to your app and stand out among competitors.
Let us turn the page for the next chapter.
● One In A Million Niche
Keeping the unique value proposition aside, you can find a free niche in the taxi booking app arena and succeed in it. For example, the electric car is new to the landscape.
Why?
Since people are more concerned with ecological issues, hire iOS app developer or Android wizard, they make wise choices towards the environmentally-friendly means of transport. Thus, an eco-friendly taxi application will be a great fit to make you stand out in the crowd.
But there is a lot more.
Another aspect of the niche is taxi service with alternative vehicles, like motorbikes. The who wheeler taxi nook has a minimum competition because offering an on-demand bike taxi is affordable and after all, least common.
This niche has low competition because offering an on-demand bike taxi is at least, unusual.
● Emerge To Other Countries
While you whim about how to make a taxi app, keep in mind not to confine your taxi booking service within the border of your country.
Why?
That seems a little exciting, but there are some countries where Uber has not reached. For you, as for the aspect of a taxi app owner, the present scenario creates a much-awaited market opportunity to create your taxi-hailing services.
Now, possibly you have a fair idea about how your taxi app will beat Uber, let continue further.
Alongside with a unique value proposition, your app should be profitable to your business. But, amid all the features the most important is how to reap money from your app like Uber.
Continue reading and discover yourself!
Revenue Model Of App Like Uber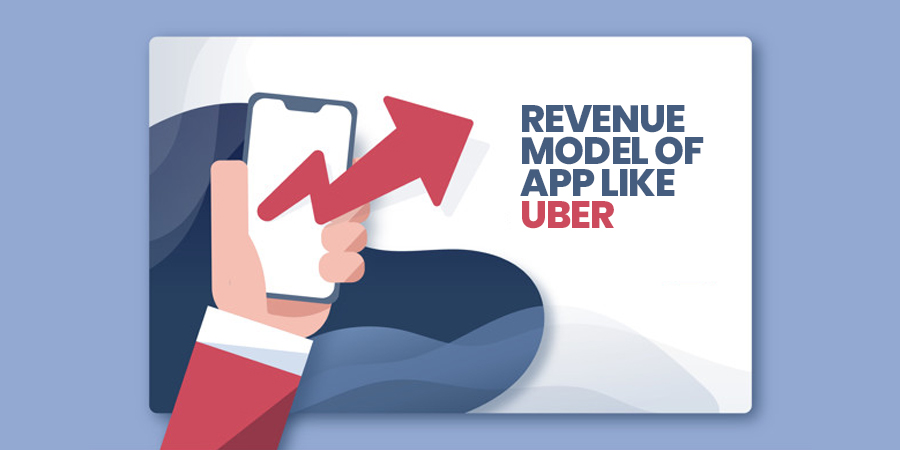 Uber has two ways to earn whooping revenue:
The app charges a definite proportion of commission from drivers
Uber makes marketing campaigns with other businesses.
Time to pay attention to more details:
Fees and Commissions
Commissions from drivers and passengers: The time the driver receives an online booking request through the app, Uber have a commission for each booking. Precisely, the commission varies in between to 20-25% of the total ride cost.
Service fees. Apar from driver commission, Uber charges passenger a flat booking rate. When applying this model, you might add other costly features like security, service, or money transaction.
Cancellation fees. You can charge some amount of payment in case the passenger cancels a ride without any reason.
Promotional Partnership And Advertising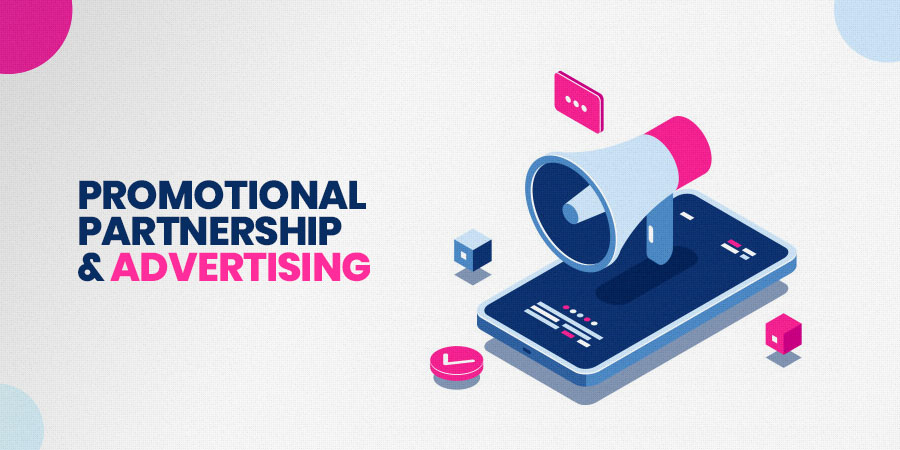 Third-party promotional. Uber makes money from promotional amalgamation with renowned brands like Hilton, Pepsi, Spotify, and more.
Advertising. If you are not ready to run marketing strategies with famous brands, you can surely go for this option. You can charge a cost-per-click or cost-per-mile commission from local businesses from running their ads in your respective application.
How Many Apps Aspect Do You Really Require?
If you are yearning hard to build your own app, there is the need for two apps The original platform includes the Driver App crafted for drivers partners with the respective company and the Passenger App is meant for common riders who book their rides. Aside from that, the platform accomplishes with an admin panel that holds the potential of handling and monitoring the platform's work.
But, before driving to the final destination of aligning with the right App development company, let's unfurl the basic and advanced features you may want in your own app for the riders.
The initial features to build an app like Uber for Clients:
Geolocation and route tracking.
Digital payment integration.
Registration and personal data management.
Hassle-free communication (Calling or texting the driver) straightway from the app.
Push notifications of the booking.
Rough cost estimation.
Top-notch UI and UX design.
Advanced features:
Scheduling ride for the future in advance.
Easy option to book a ride for others.
Splitting of fare with fellow companions.
Now, is the time to look at the basic and advanced features which you can be built in the app for Drivers.
Basic features to create Uber app for Drivers:
Driver character and driving reports.
Advanced route optimization.
Personal profile editing option.
'Active / Inactive' choices (active drivers are visible on the map, inactive aren't shown).
Calling to a passenger within the app.
Providing daily / monthly reports of past bookings and earnings.
Advanced features:
Driver's destinations.
Free cancellation with a specified reason and within a set period of time.
Heat maps.
The "Admin Panel" is placed at the last but it's not the least, at least not the least thing to consider. As you know, admin panels are typically web-based and demand specific efforts on the part of your development partner. It provides you with a convenient outlook of business processes as well as provide capabilities of managing payrolls and collecting user data.
Still, wonder how much does the app cost?
Rightly said, it solely depends on the taxi app development company's costing factors. Even, according to Statista, the average cost varies due to the location:
North America — $60-250 per hour
United Kingdom — $60-150 per hour
Western Europe — $40-120 per hour
Eastern Europe — $20-100 per hour
India — $10-80 per hour
Know, you know better why India is the best to hire iPhone app developer for your app.
Time to wrap up things!
Regardless of Uber's lion share in the taxi-booking app market and tremendously expansion strategy, there is still a nook for innovations.
Thus, aligning with Appsted, provide you with an unforgettable development experience. Their professionals are ready to walk the extra mile to deliver the app with a unique value proposition, find your niche, and implement a profitable monetization strategy.
So, don't go for features that are already available in the app. Like you, our dedicated team tends to develop a rideshare resolvement that will meet your unique app requirements and accomplish your business goal in 2020 and ahead.
Unlike the term "Uberisation", it's time to start for your own next big thing in taxi-booking app arena which can save your 30% of efforts and time.