The iPhone app development market is booming which is leading to the rise of demand of iPhone app developers. A concrete reason behind the tremendous rise in the development of iPhone app development is surely the understanding of the necessity of much advanced and innovative apps which can be developed in Apple IDE Xcode as compared to the Google Android Studio.
Why you must have an iPhone app for your business?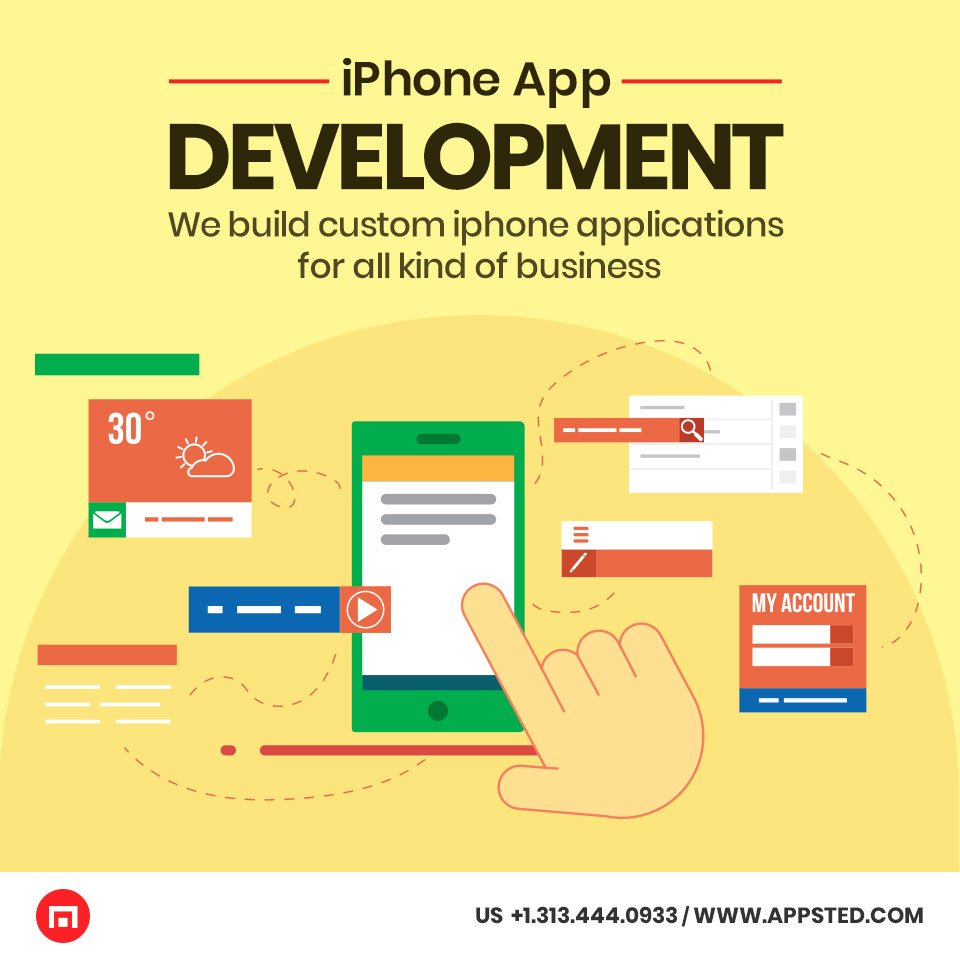 If you are still looking for reasons on why should you hire iPhone developers who are certified and experienced enough, then we are going to give you some simply sweet reasons, that will make you feel drool over to get your business app developed right now:
1.The business market is replete with so many apps currently, that it becomes almost impossible to carve a unique niche in the market. What a successful business needs is an exceptionally perfect app able to impress every kind of human being on the planet. If you are lucky enough to do so, good for your business.
A thing to remember- you will need generous help from a professional iPhone app development company!
2. Choosing a wrong and completely inexperienced iPhone app development company can drag you in the quagmire. It is very difficult to handle such situations when your money is on stake. It will lead to delayed app launches and nothing will go as planned. It will affect your whole brand marketing strategy to the core level and you sure don't want this to happen.
3. Third thing, you should be yourself able to strike a difference between a good iPhone app development company and the best one. The company you choose for your project should have employed certified developers only. It should be well-certified with the standards of international coding. Counterfeiting these standards, your chosen company can fail to achieve the goals you might have set for your brand.
4.  Idea protection agreement is another factor which most of the owners might fail to discuss with the company when they start off with the project. You have an idea and you should be telling it to the developers of the company which will create your app. Suppose, they try to steal your ideas and make an app out of it for themself or they leak your information to your competitors? Then, you might not be able to help yourself at any cost because you will lose your hard-thought ideas. In case, you choose a professional company, you get copyrights on your app as well as your confidential information is kept private.
5. Another benefit that any brand or a company gets by hiring the most professional iOS app development company is that only skilled developers will handle your project. It also means that you will get 24/7 support whenever you need. It's not only the matter of support when the project development is in process. It also means that after your iPhone app is launched, you will get full-fledged support to handle any customer queries as a professional iPhone app development company never backs off in the hour of need.
To conclude:
It should always be the motive of the entrepreneur to only hire iPhone developers who are very much skilled and certified to create some innovative apps. A few of the major checkpoints are:
1. Check the certifications of the company.
2. Check with the clients and past customers.
3. Ask for portfolio.
4. Ask for fair price and do some research beforehand.