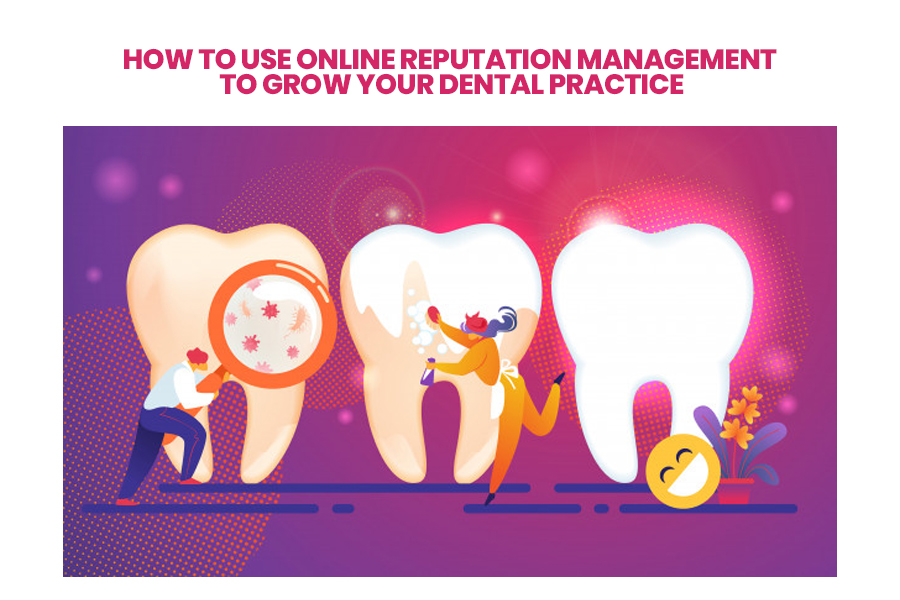 Having a positive online reputation is crucial if you want your business to succeed, especially if you are one of the many in your industry. Your dental practice can grow through online reputation management by utilizing the resources available to you to ensure that you get nothing but positive, delightful reviews. Since your dental practice is one of the many on this planet or one of the handfuls in your state, you're going to need to have an advantage in your corner that will differentiate you from the rest.
Having a positive online reputation will help to create a great perception of your business, which is your dental practice in this case. You will be showing the general public that you are happy to present and cultivate your business while still remaining in the flow of your own goals, meaning growth in customers and clients.
Search for Yourself Online
To get to where you want to be in your reputation to manage and rank your dental practice online presence for the purpose of growth, you first need to find out where you stand. Conducting a quick search for yourself is the best way to see where your dental practice is in the search engine. For example, go to Google and search "emergency dentist in Colorado Spring," or whatever title will apply to your dental practice best.
Once you hit enter and the search results come up, see where your practice is. If you found your practice on the second or third page, then you need to step up your game. Businesses and practices die on the second page, never mind the third. After the third, they aren't found.
Utilize Social Networks, Such as Facebook
Using Facebook and Twitter, for example, are great ways to make your presence known. Not only will your website show up in the search engine, but your Facebook or Twitter page will as well. You will be able to cover more ground and will have a backup in case one of your pages does not come up right away in the search engine or because it showed up on the second page of Google, Yahoo or Bing.
You should also consider Google+ as well, considering lately it has begun to climb to new heights from where it used to be, which was nowhere at all. This will help to ensure that prospective clients and customers will be able to find you online and offline and that they can share your practice's page through their news feed on social media websites like Facebook and Twitter.
Pay Attention to Negativity
If you should happen to see some negative remarks about your dental practice on a website, such as Yelp, address it as quickly as you can. Contact these people and find out why they are so unhappy. If these reviews have made their way onto the first page of the search results, take action to push them down using articles or new social media profiles. Having articles on your website is a great way to increase positivity and push down the negative results until they are lost on the second or third pages.
Conclusion
It's extremely important to have an online reputation if you want to grow your dental practice and watch it soar to new heights, but remember to address any negativity being thrown your way and keep yourself active in the online world for better results. If you're such a busy guy and don't have time to do all this stuff, consider hiring a digital marketing agency or an expert for your dental practice.