We witness some amazing technologies and tools entering into the digital market almost everyday! There are so many things that reach the market everyday that it is almost impossible for a person or even a techie to keep track of them.
It is possible to get into learning new things one at a time! Isn't it?
Similar holds true for each and every mobile app creator out there who is into building apps for their clients since years. In this post, we are enlisting the top 4 trends that you need to know to get ahead the race in the mobile app developers worldwide. Those trends are exactly the focus of this post.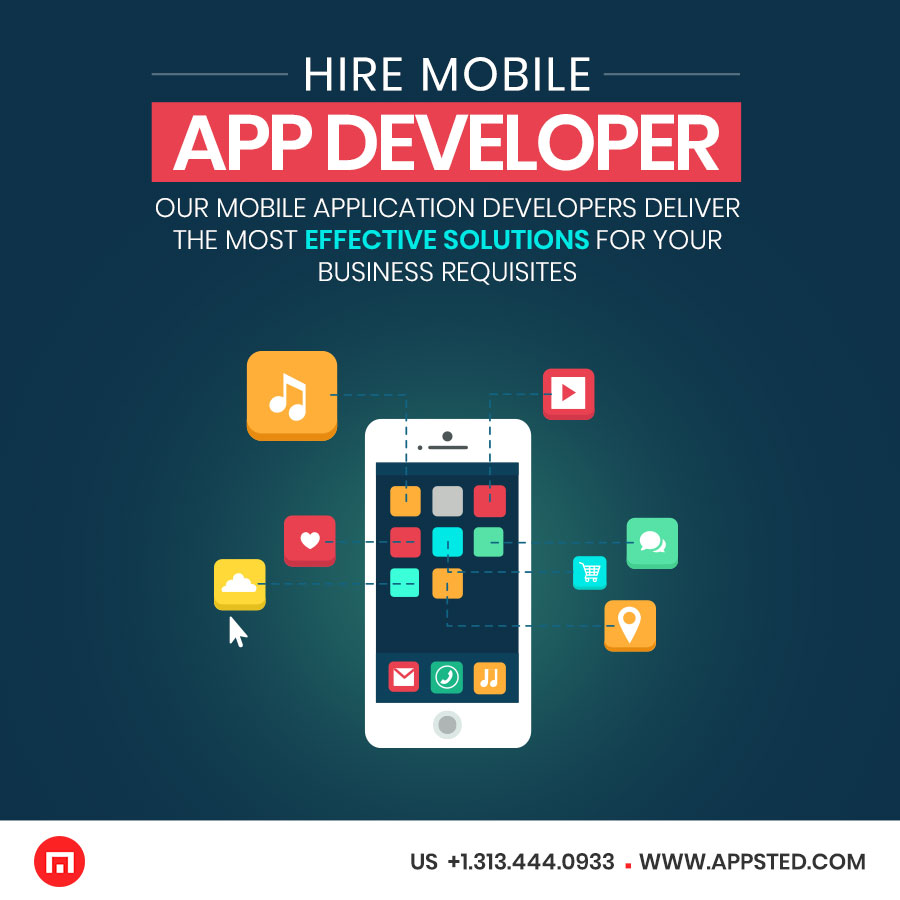 Top 4 Trends that are going to rock the mobile application development industry for sure :
1. Artificial Intelligence: Proudly adopted by most of the companies worldwide to create client apps! You see the live chat support being answered rapidly? That's AI, that's a chatbot, folks!
2. Augmented Reality/ Virtual Reality: AR and VR, Yes the most famous app Pokemon Go was AR based and who doesn't love it? Sadly, it was a fad only game app.
3. Machine Learning: The apps are made more intelligent and smarter than ever! Your app knows what you are most interested in, so it shows you what you want to. Magical!
4. Blockchain: The most advanced digital wallet system with the hash technology is what is Blockchain all about. If you are truly into digitalization, cryptocurrency runs on blockchain FYI.
Whatever kind of technology comes to the market, it is focused to enrich and transform the user-experience at a very high level that the users feel addicted to the app and it grosses more business and profit.
Why every mobile app creator should incorporate these trends?
● The business can exponentially reach success and grow like never before when they use these latest trends.
● Flexibility and scalability creeps in on its own when you integrate these trends into the apps for your clients as a mobile app creator.
● Real-time live processing of almost every feature you integrate into the app. We will discuss in detail.
● Drives Productivity into the business as well as the apps built on these trends will take the enterprise work efficiency to a very high level.
● The enterprises should use these trends so that their operational efficiency can increase as well as they are able to come out of the slow operational works.
● Location live tracking and all other features can be utilized to make the most of everything that is related to the growth of business.
1. Artificial Intelligence:
Did you know that the workflow and the operations of a business and workplace can be controlled automatically? Yes, this is completely true with AI which leads to building apps that can chat with the customers as they are very intelligent and capable of doing which otherwise would require human resources.
2. Machine Learning:
● Algorithms are the base of the smart chatbots which rules out the need of the tech support systems in a business thus reducing the cost of customer support team.
● An enterprise will gain much when they have machine learning at hand like text-capabilities.
3. AR & VR:
There are so many AR and VR apps in the market. To add to this, there is a vast capability of the industries to use this technology to their advantage to increase their work efficiency. They can conduct virtual meetings as well as give presentations sitting at one corner to other country office.
4. Blockchain:
Crypto Exchange, Crypto Wallet, DApps, Private Blockchain, Lightening Network Applications, Smart Contract, Smart Contract Audit, ICO are some of the Blockchain development services offered by top Blockchain companies.
Conclusion:
It has become the norm of the mobile application development industry that what is new will stay, otherwise the old things are thrown away into the trash. New apps may not become the favorite of the users of the smartphones because they have old technology integrated into them. So, as a mobile app creator, you need to be aware of all the trends.